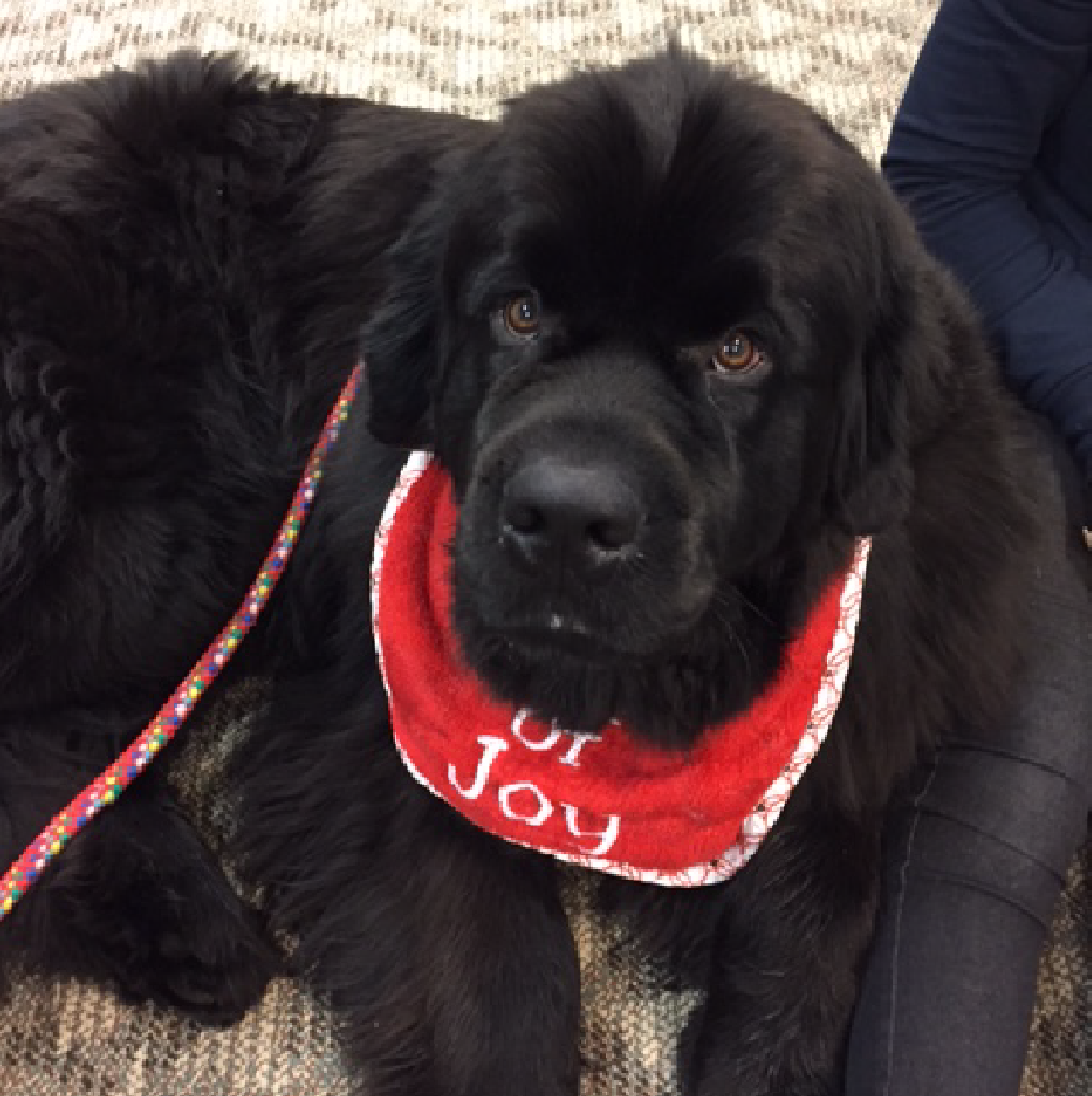 Upcoming Events
Name: Wrigley
Handler: Laurel
Age: 4
Breed: Newfoundland
Fun Facts: Wrigley enjoys coming to pet therapy and going swimming. He has a girlfriend named Ginger (an older woman and a golden retriever). His favorite toy is a big, plush fish. Wrigley's favorite snacks include pineapple and cheddar cheese.
Outside of his pet therapy duties, Wrigley does canine musical freestyle – a choreographed dog sport. In the American Kennel Club, he competes in obedience and has a title at the beginner level. He is also a part of the breed confirmation competitions to "Become a Champion."
In the Newfoundland Club, Wrigley partakes in water trials to test his life saving water rescue instincts, and draft trials to test pulling carts.