The Health Equity & Access to Care (HEAC) office has been recently established within the Student Health and Wellness (SHaW) department. Its purpose is to improve access to care through offering staff support and providing opportunities to expand cultural competence. In addition, the office promotes student engagement with a particular focus among students who are African-American, Latinx, Asian, American Indian, and other marginalized populations. Student engagement empowers students to address wellness related disparities and improve their ability to access campus resources. In summary, the HEAC office is here to assist students in reaching their health, mental health, and wellness potential and work to eradicate barriers that are linked to race, ethnicity, or other social factors.
Intersectionality of Race and Health
Major health disparities between racial and ethnic groups are well documented in the larger society, and the UConn community is a microcosm of the larger society.  Black and Brown students have less access to health and wellness care, and they underutilize the resources that are available in our community for a variety of reasons. What are we doing to address these challenges?
Here are examples of how we strive to expand health equity and access to care by:
Reviewing policies and practices to assure that they are more equitable and just.
Developing initiatives to recruit and expand a more diverse provider pool.
Implementing awareness training to cultivate cultural humility.
We are working to build a campus culture of promoting the human dignity and wellness for every student.
Ways to support your health:
Practical things:
Resources:
Readings/Toolkits:
Meditations:
Have a Question or Concern? Contact Us
HUMAN RIGHTS CAMPAIGN

UConn Student Health and Wellness has been awarded the LGBTQ Healthcare Equality Leader designation in the HRC's Healthcare Equality Index.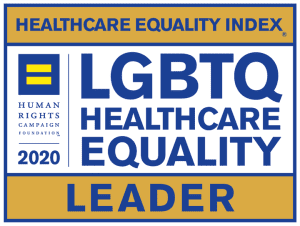 STORRS CAMPUS RESOURCES