Student Health and Wellness advocates for the balanced and integrated emotional, social, and academic functioning of our diverse community. Guided by our commitment to diversity and social justice, SHaW strives to create a safe and inclusive environment to enhance the quality of life on our campus.  We aim to reach every member of our community through specialized training which raises awareness, reduces stigma, addresses barriers, and promotes holistic wellness. Trainings are offered to UConn faculty, staff, and students on an array of topics.
---
SHaW's Educational Program Offerings:
Click the button above to request a program, have a SHaW staff member participate on a panel, a tabling event, or to request an interview with a SHaW staff member on the Storrs Campus.
Programming options may vary depending on campus. For more information about programming for Regional Campuses, please email joleen.nevers@uconn.edu.
Alcohol and Other Drug Education
Facts on Tap
Compete in a team-based trivia game that tests your knowledge about alcohol! Trivia topics include BAC, tolerance, how the body metabolizes alcohol, and how to help your friends stay safe!
Recovery Ally Training
Through an interactive two hour session, the Recovery Ally Training program exists to expand awareness, sensitivity, and support to any individual on the University of Connecticut campuses in (or seeking) recovery from substance use disorders.
Alcohol, Me, and My Community
Join Student Health and Wellness for an interactive discussion about navigating alcohol within your community. We'll explore what you love most about your community, unpack the science of alcohol's effects on the body, and discuss ways to both manage risk and keep your community healthy.
Mental Health
Promoting Mental Health
This informative and interactive workshop increases participants' knowledge of the range of mental health resources on campus and helpful self-care and stress management strategies.
Helping Students in Distress
This informative and interactive workshop helps participants learn the warning signs that someone is in distress, basic helping skills, and provides an overview of campus and national resources for those in crisis.
Nutrition for the College Student
The Science of Exercise
This practical and informative workshop helps participants understand the science behind their favorite gym routine or exercise class, provides information about starting a new exercise routine, and how to fit it into your busy schedule.
Nutrition for the College Student
Navigating eating well for energy, academic success, and overall health can sometimes be challenging as a busy college student. Participants will learn strategies for eating nutritionally sound food on a college campus. Participants will also hear the facts about commonly heard nutrition myths and diets.
The Basics of Body Image
Informative presentation covering the basics of body image, and fostering positive body image and self-esteem, signs and symptoms of disordered eating and eating disorders, and how to promote body positivity and well-being for yourself and the ones around you. This presentation will also educate students on where to refer a friend or find help for themselves if they are concerned about their health and well-being.
Sexual Health
Sexual Health Showdown
Test your sexual health knowledge by joining the UConn Sexperts for Sexual Health Showdown! Compete against your friends via Kahoot while learning all about a variety of topics, including safer-sex, contraception, sexually transmitted infections (STIs), and more!
---
There are currently no Summer 2022 Programs or Events. Check back for the Fall Semester!
COVID-19 Booster Clinics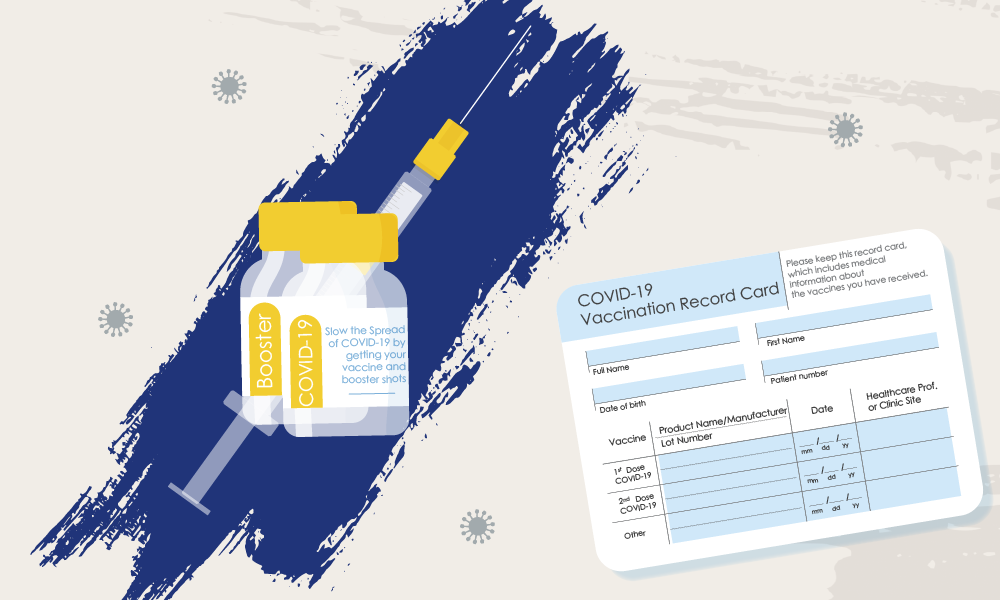 SHaW's COVID-19 Booster Clinics
Appointments are available
View available dates and times by scheduling an appointment:
International Student Support Group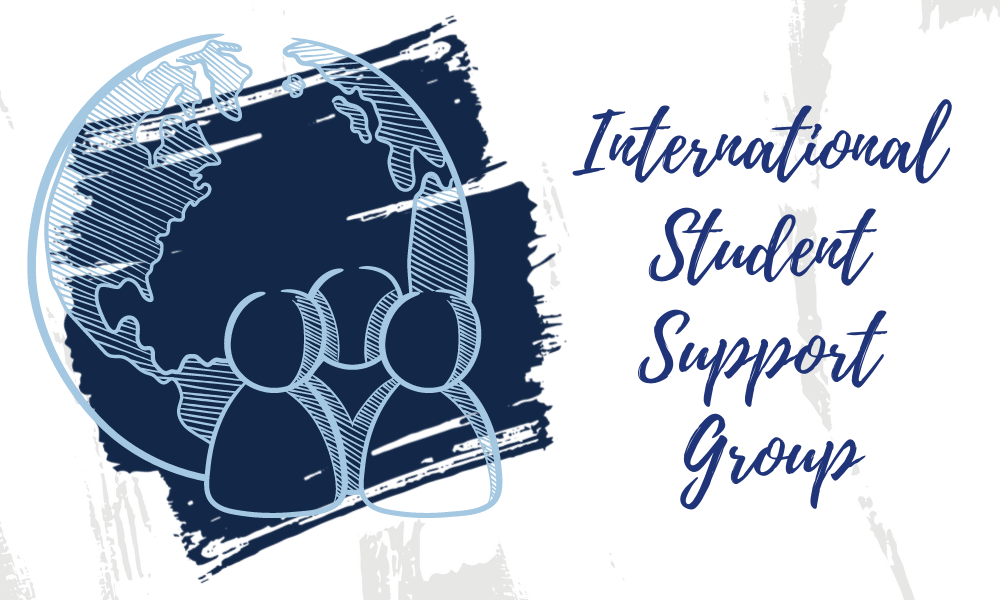 Feel stressed? Join our International Student Support Group to share, connect, and support!
DROP-IN (no appointment required)
Location: Wilson Hall, Room 126
Wednesdays: 4:30 - 6:30 pm
DROP-IN SESSIONS
Location: Student Union Room 416A
Mondays and Thursdays: 11 am - 12:30 pm
DROP-IN (same-day appointments available)
Location: virtual only via WebEx
Wednesdays: 1 - 3 pm
Open to all UConn students, meetings are in person at UConn Rec Center.
Thursdays: 6:30 - 8:00 pm
Mondays: 4 - 5pm
(virtual only via WebEx)
Tuesdays: 5:15 pm - 6:15 pm
(virtual only via Zoom)
Thursdays: 4 pm - 5 pm
(virtual only via Zoom)
DROP-IN (no appointment required)
Location: Arjona 4th Floor, Room 403
Mondays & Wednesdays: 1 pm - 2 pm
Tuesdays & Thursdays: 3 pm - 4 pm
Open to all UConn students from any campus. Meetings will be held virtually only until January 31, 2022
Mondays: 5 - 6 pm
Open to all friends, family and allies in the greater UConn community. Meetings will be held virtually.
Mondays: 12:00 - 1:00 pm
The Recovery Ally training program is an online, two-hour, highly interactive program, facilitated by people in recovery. Registration is required.
Various Dates and Times
LGTT 15 Minutes to Calm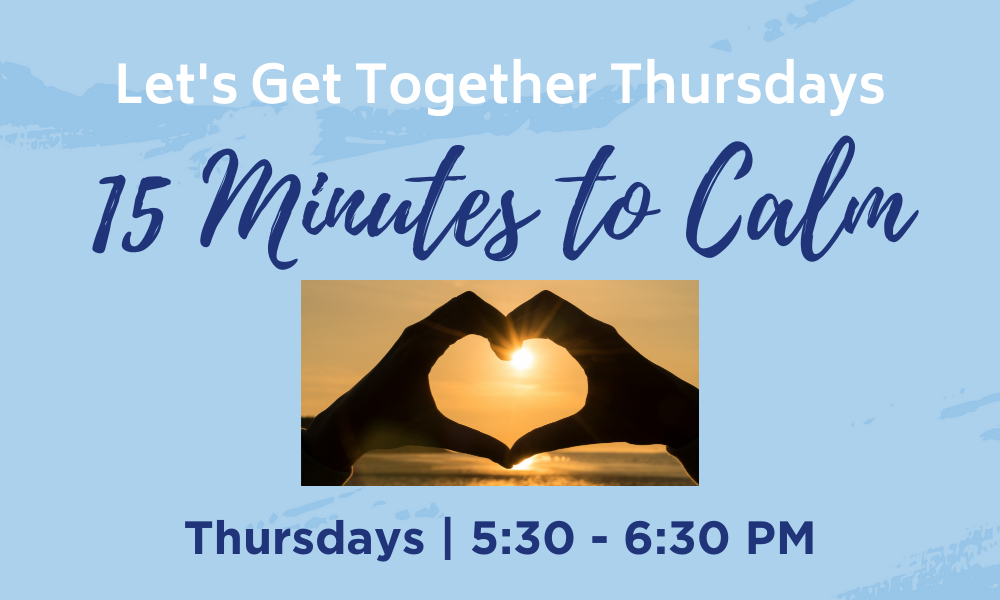 Join us for Let's Get Together Thursdays for 15 Minutes of Calm. Practice breathing & stretches for stress relief.
Open to all UConn students from any campus. No experience required. Sessions will be held virtually.
Thursdays: 5:30 - 6:30 pm
Innovate Wellness Photovoice Project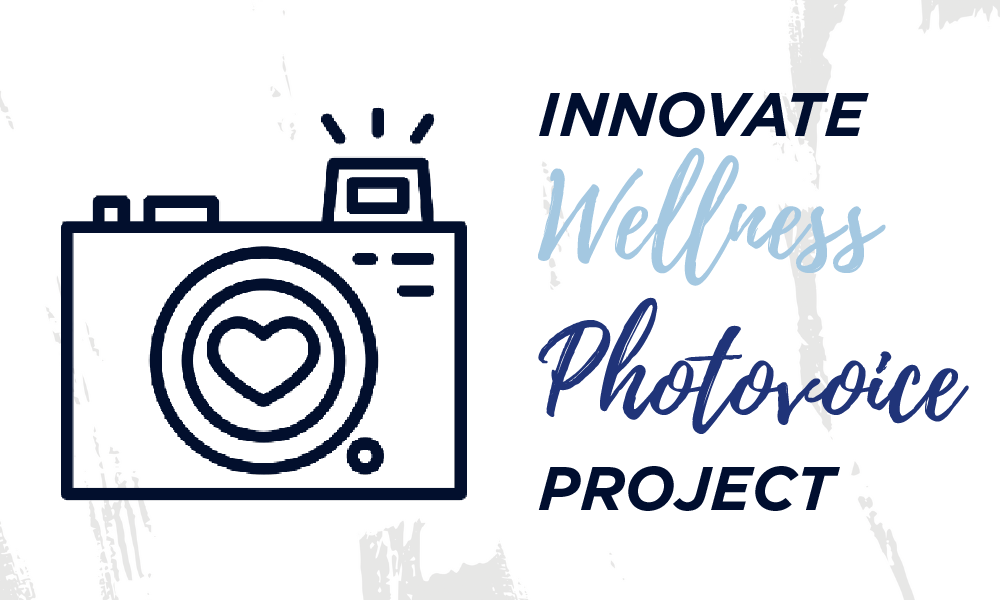 Participate in the Innovate Wellness Photovoice Project! Your photos can help promote change on campus!
All you have to do is submit photos relating to to your wellbeing, things that find you joy, or brings balance to your life.  
Photo submissions are now open!
gloveBOX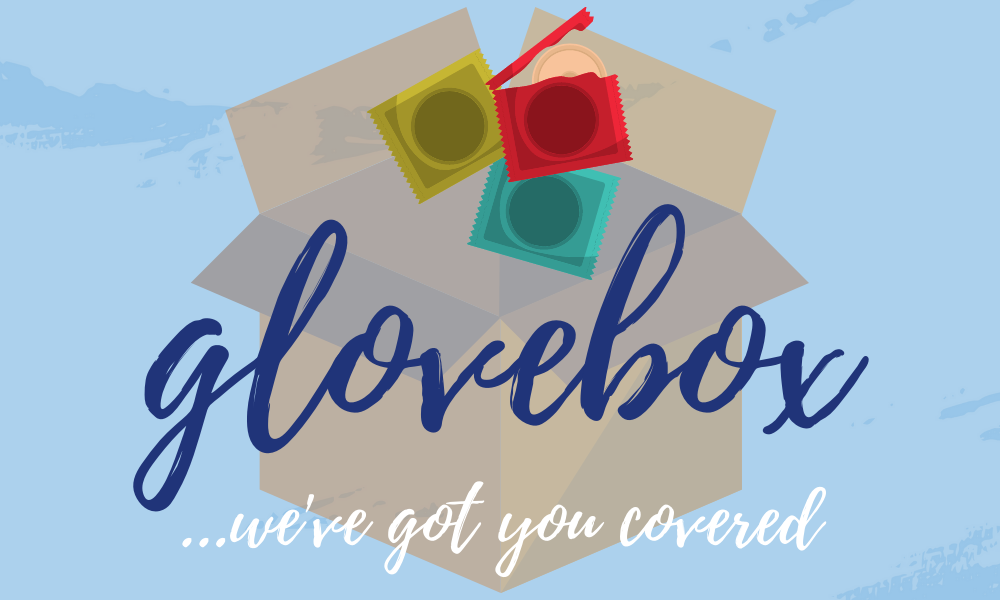 gloveBOX is a free safer-sex supply delivery service. Students can order safer-sex supplies, including condoms, lubrication, and dental dams, to have delivered directly to their mailroom.
Students can choose from 6 different boxes, up to 3 times a semester.


Fresh Check Day!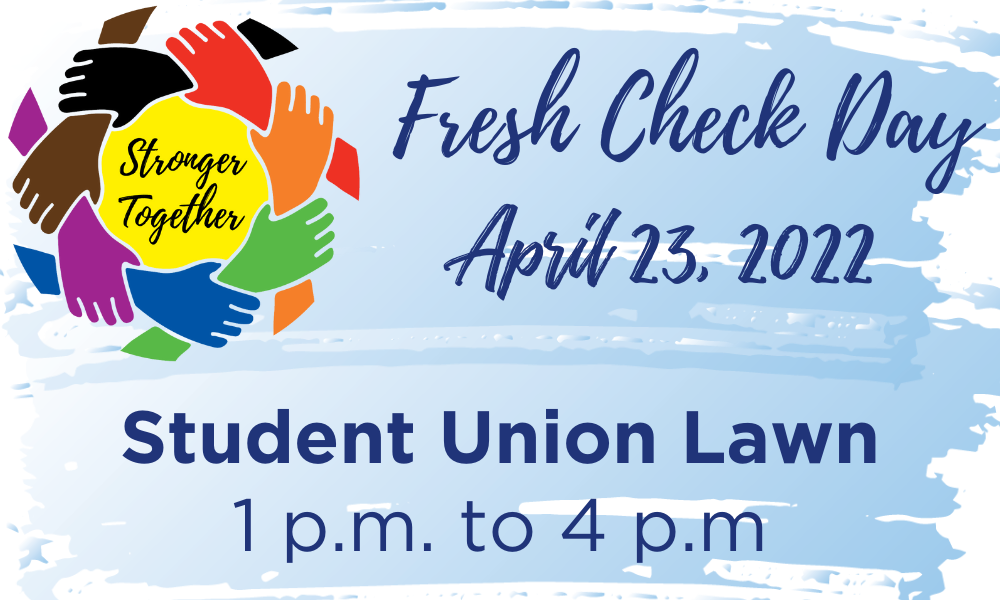 Stop by to play games, win prizes, pet baby cows and get free Dairy Bar ice cream!
Student Union Lawn
Saturday, April 23
1 - 4pm
As part of Fresh Check Day, you are invited to walk two miles in order to STOMP out the Stigma that can be associated with mental illness and suicide. 
Meet between UConn Rec Center and the School of Business
RAIN DATE: Wednesday, April 20th
4 - 5 pm
Sexual Health Fair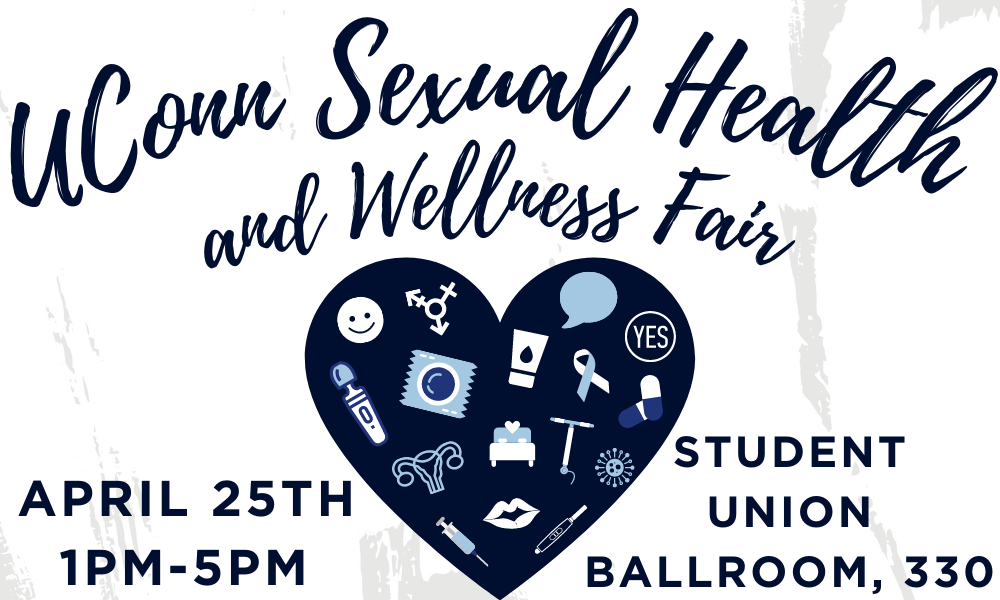 Join us for an afternoon of sexual health education & advocacy!
Student Union Ballroom, 330
Monday, April 25
1 - 5 pm
Free Flu Clinics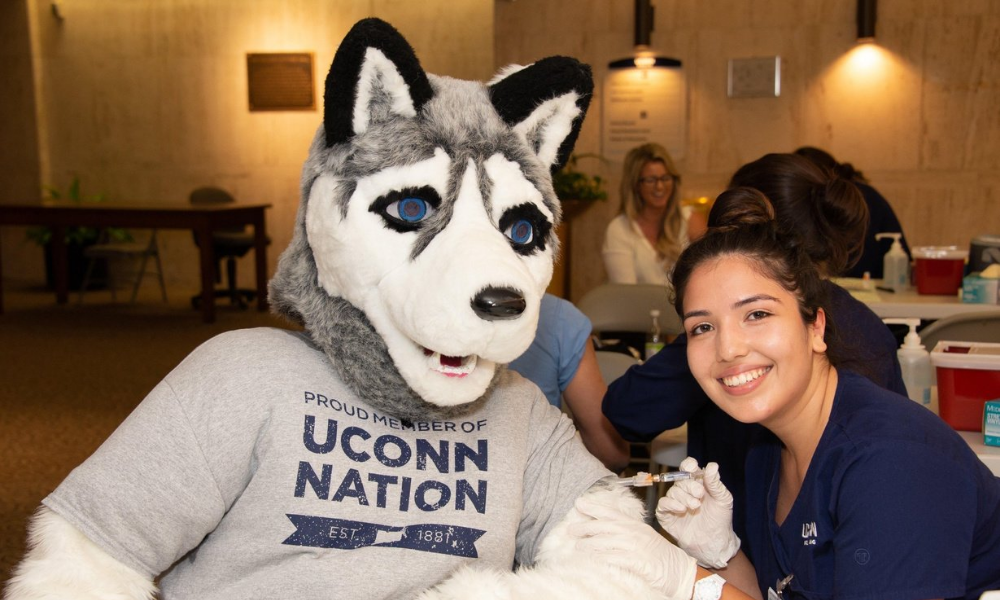 Free Flu clinics
NEW DATES ADDED: December 1, 2, 8, and 9
Location: Shippee, Pequot Room
Thursdays: 9 am - 3pm
This group is about students coming together to support and empower each other during times of grief.
*Please call ahead for information about group screening*
Thursdays: 12:30 - 2 pm