Student Health and Wellness advocates for the balanced and integrated emotional, social, and academic functioning of our diverse community. Guided by our commitment to diversity and social justice, SHaW strives to create a safe and inclusive environment to enhance the quality of life on our campus.  We aim to reach every member of our community through specialized training which raises awareness, reduces stigma, addresses barriers, and promotes holistic wellness. Trainings are offered to UConn faculty, staff, and students on an array of topics.
---
SHaW's Educational Program Offerings:
Click the button above to request a program, have a SHaW staff member participate on a panel, a tabling event, or to request an interview with a SHaW staff member on the Storrs Campus.
Programming options may vary depending on campus. For more information about programming for Regional Campuses, please email joleen.nevers@uconn.edu.
Alcohol and Other Drug
Facts on Tap
Compete in a team-based trivia game that tests your knowledge about alcohol! Trivia topics include BAC, tolerance, how the body metabolizes alcohol, and how to help your friends stay safe!
Recovery Ally Training
Through an interactive two hour session, the Recovery Ally Training program exists to expand awareness, sensitivity, and support to any individual on the University of Connecticut campuses in (or seeking) recovery from substance use disorders.
Alcohol, Me, and My Community
Join Student Health and Wellness for an interactive discussion about navigating alcohol within your community. We'll explore what you love most about your community, unpack the science of alcohol's effects on the body, and discuss ways to both manage risk and keep your community healthy.
Mental Health
Promoting Mental Health
This informative and interactive workshop increases participants' knowledge of the range of mental health resources on campus and helpful self-care and stress management strategies.
Helping Students in Distress
This informative and interactive workshop helps participants learn the warning signs that someone is in distress, basic helping skills, and provides an overview of campus and national resources for those in crisis.
Nutrition
The Science of Exercise
This practical and informative workshop helps participants understand the science behind their favorite gym routine or exercise class, provides information about starting a new exercise routine, and how to fit it into your busy schedule.
Nutrition for the College Student
Navigating eating well for energy, academic success, and overall health can sometimes be challenging as a busy college student. Participants will learn strategies for eating nutritionally sound food on a college campus. Participants will also hear the facts about commonly heard nutrition myths and diets.
The Basics of Body Image
Informative presentation covering the basics of body image, and fostering positive body image and self-esteem, signs and symptoms of disordered eating and eating disorders, and how to promote body positivity and well-being for yourself and the ones around you. This presentation will also educate students on where to refer a friend or find help for themselves if they are concerned about their health and well-being.
Sexual Health
Sexual Health Showdown
Test your sexual health knowledge by joining the UConn Sexperts for Sexual Health Showdown! Compete against your friends via Kahoot while learning all about a variety of topics, including safer-sex, contraception, sexually transmitted infections (STIs), and more!
Office Hours: DROP-IN (no appointment required)
Location: Various
Mondays - Fridays
Group Therapy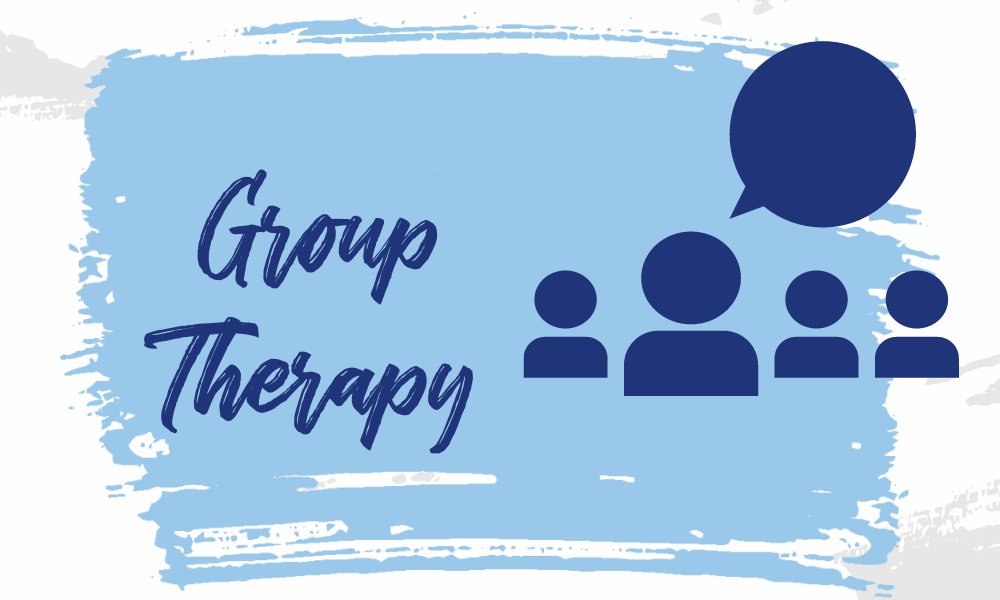 For many concerns that undergraduate and graduate students face – group therapy is the best option for support and healing. Various groups include: BLOOM, Emotional Empowerment, Families with Addictions, Finding My Place, Growth Thru Grief, Interpersonal Group for Undergraduate and Graduate Students, Neurodiversity Support, and RA Consultation
Location: Arjona 4th floor
Mondays - Fridays
International Student Support Group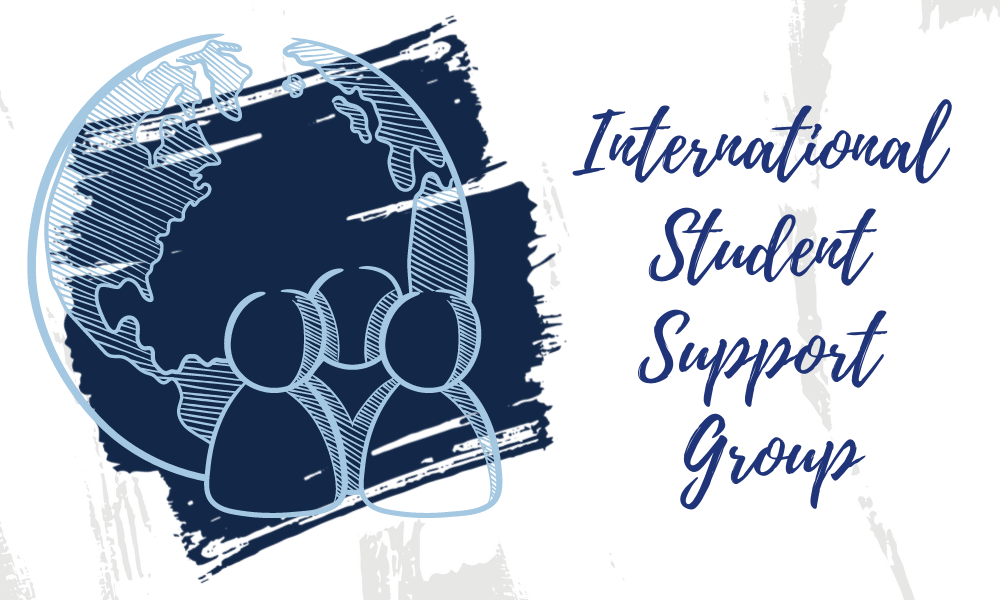 DROP-IN (no appointment required)
Location: Arjona 4th Floor, Room 403
Mondays - Thursdays: 1 pm - 2 pm
Open to all UConn students, meetings are in person at UConn Rec Center.
Location: Rec Center
Tuesdays: 5 - 6:15 pm
Tuesdays: 5 - 7 pm
or First Thursday of each month located at The Benton Museum!
The Benton from 4:30 – 6:30 p.m.
Lavender Resilience Collective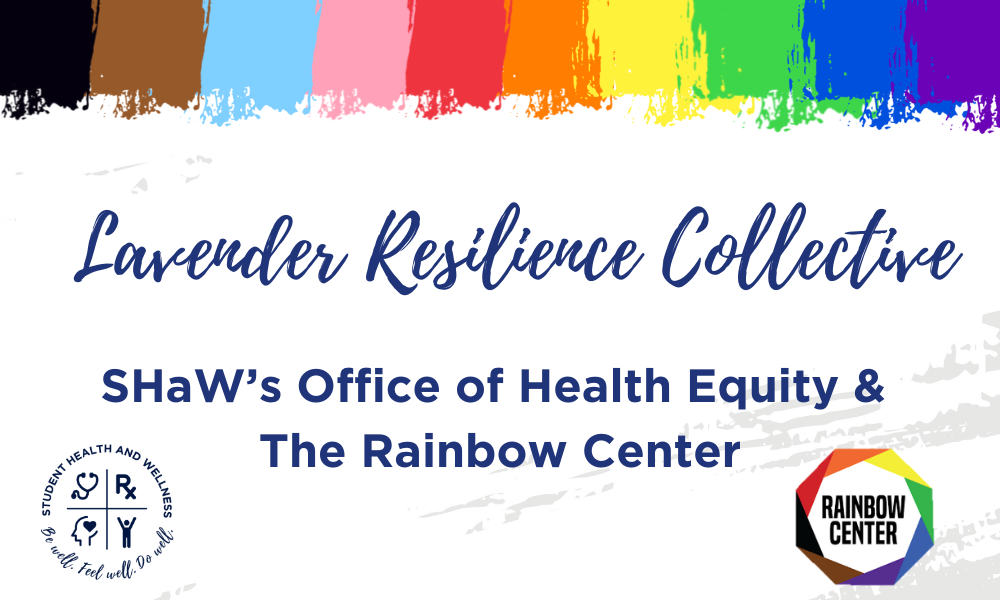 Join the educational support group for LGBTQIA+ students aimed to interrupt any internalized bias they may have based on the identities they hold. Learn new tools to help build resilience and feel empowered to be their authentic selves.
  Open to both undergraduate and grad students.
Location: Virtual
Tuesdays: 5 - 6:30 pm
LGTT 15 Minutes to Calm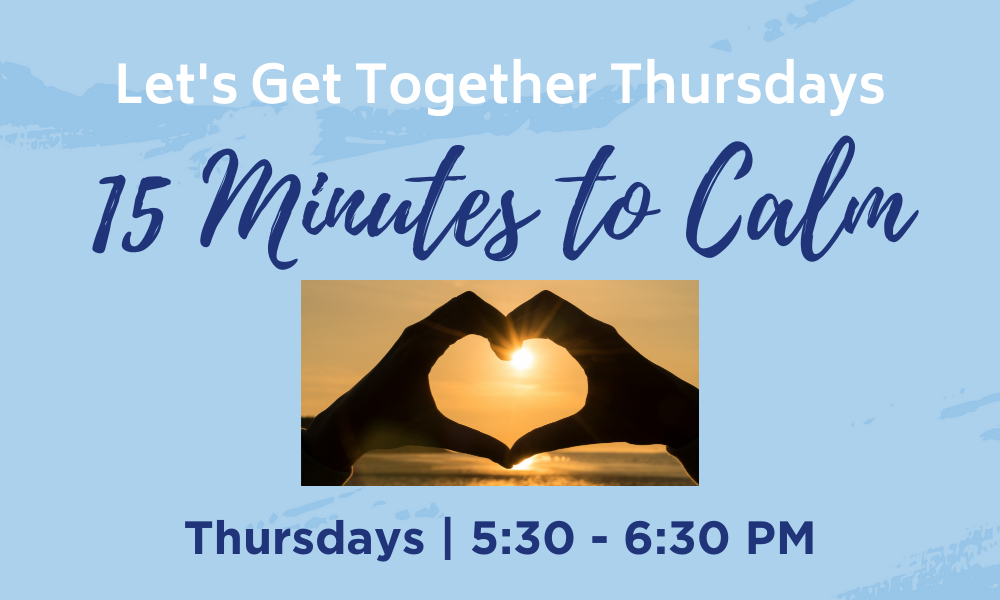 Join us for Let's Get Together Thursdays for 15 Minutes of Calm. Practice breathing & stretches for stress relief.
Open to all UConn students from any campus. No experience required. Sessions will be held virtually.
Thursdays: 5:30 - 6:30 pm
Open to all UConn students from any campus. Meetings will be held both in-person and virtually.
Location: Cordial Storrs House
Mondays: 6 - 7 pm
Open to all friends, family and allies in the greater UConn community. Meetings will be held virtually.
Wednesdays: 12 - 1 pm
12 Step Recovery Meetings are available for UConn students. Meetings will be held both in-person and virtually.
Location: Cordial Storrs House
Fridays: 6 - 7 pm
Innovate Wellness Workshop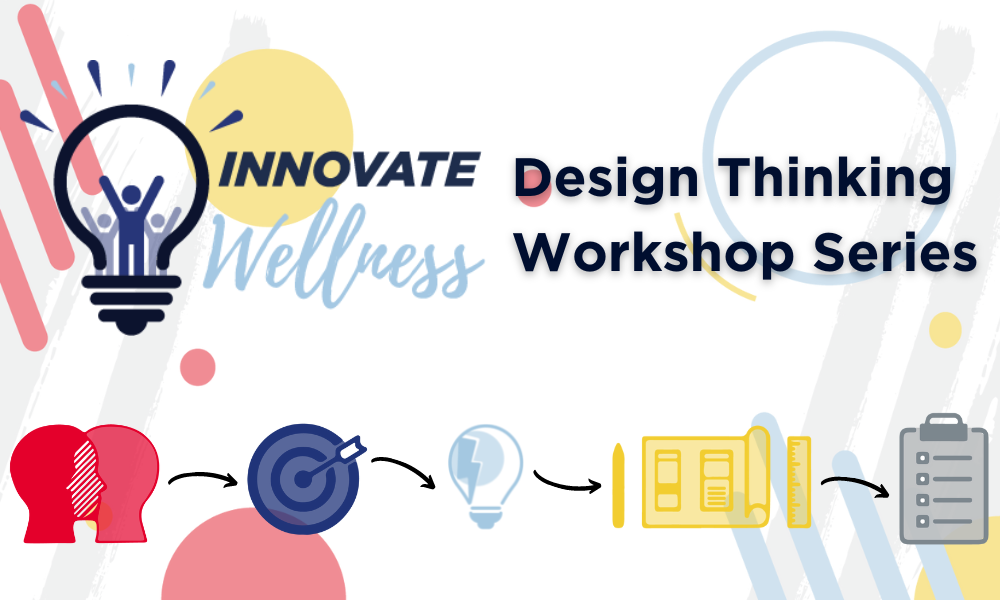 Earn your Innovate Wellness Design Thinking Workshop Certificate and Badge this semester with SHaW's Innovate Wellness team!
Work with professionals and experts through tangible and hands-on learning. This is an opportunity to gain new skills and bolster your resume while gaining the foundational tools and experience in design thinking fundamentals. Only 20 spots available!
Location: OPIM Lab: BUSN 391
Thursdays: 5 - 7 pm
Innovate Wellness Photovoice Project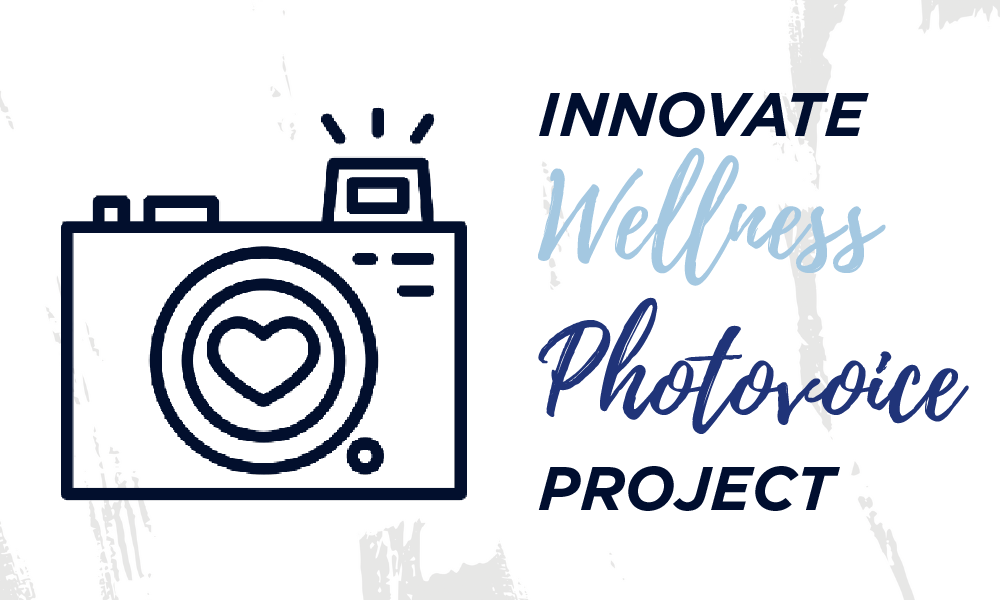 Participate in the Innovate Wellness Photovoice Project! Your photos can help promote change on campus!
All you have to do is submit photos relating to to your wellbeing, things that find you joy, or brings balance to your life.  
Photo submissions are now open!
gloveBOX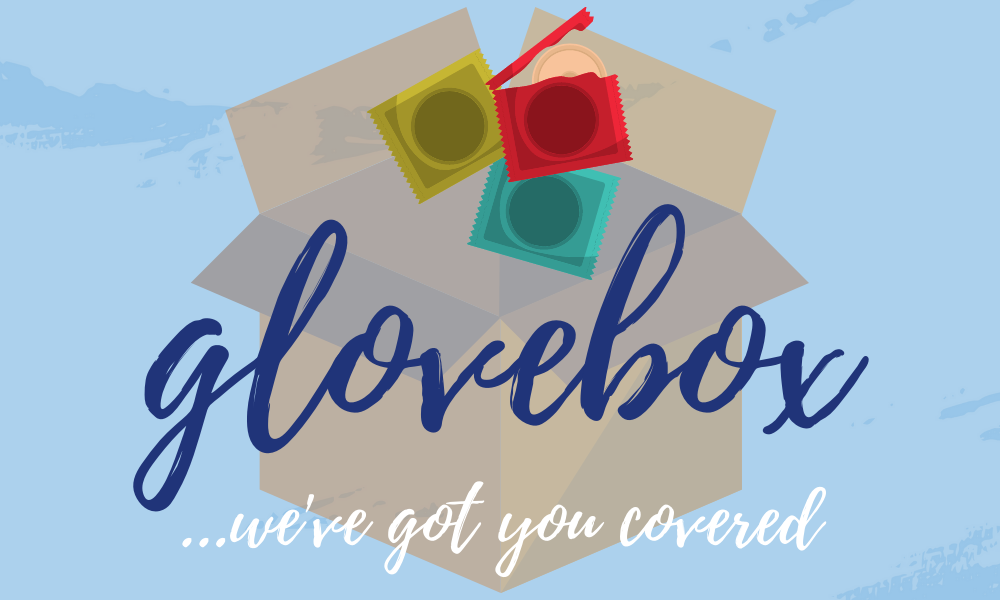 gloveBOX is a free safer-sex supply delivery service. Students can order safer-sex supplies, including condoms, lubrication, and dental dams, to have delivered directly to their mailroom.
Students can choose from 6 different boxes, up to 3 times a semester.
Sunday
Monday
Tuesday
Wednesday
Thursday
Friday
Saturday

29

30

31

1

2

3

4

9am

Let's Talk: Office Hours For NCAA Student-Athletes

Let's Talk: Office Hours For NCAA Student-Athletes

Monday, January 30th, 202309:00 AM - 10:30 AMStorrs CampusFieldhouse room 43

Let's Talk: Mental Health Office Hours program provides informal, confidential consultation with therapists from SHaW. The service is free of charge and offered on a first come, first served basis. These sessions are for all NCAA Student-Athletes. Students who may benefit from attending a Let's Talk session include:

•Students who want help connecting to resources but are unsure where to begin •Students who are looking for advice on a non-clinical issue •Students who are unsure about therapy and are curious about what it is like to talk to a therapist •Students who may have concerns about the mental health of a friend and seek advice on how to support their friend

See the full schedule here:

http://studenthealth.uconn.edu/lets-talk/

Join every Monday from 9 am - 10:30 am and Wednesday from 2:30pm - 4 pm at the Fieldhouse room 43

10am

Recovery Community Center Hours

Recovery Community Center Hours

Monday, January 30th, 202310:00 AM - 08:00 PMStorrs CampusCordial Storrs House, 1332 Storrss Road

If you are in recovery from substance use or other behavioral health disorders, considering recovery, or taking a break, the UConn Recovery Community offered by Student Health and Wellness can provide you with an affirming and supportive community. Our Recovery Center at Cordial Storrs House is open to students Monday to Friday from 10 a.m. to 8 p.m. We have a stocked pantry, couches for relaxing and connecting, tables for studying and art projects, a ping pong table, and an A/V system for group movie watching. Come on by!

11am

Let's Talk: Mental Health Office Hours

Let's Talk: Mental Health Office Hours

Monday, January 30th, 202311:00 AM - 12:30 PMStorrs CampusSU 324

Let's Talk: Mental Health Office Hours program provides informal, confidential consultation with therapists from SHaW. The service is free of charge and offered on a first come, first served basis. All undergraduate and graduate students are welcome!

Students who may benefit from attending a Let's Talk session include:

•Students who want help connecting to resources but are unsure where to begin •Students who are looking for advice on a non-clinical issue •Students who are unsure about therapy and are curious about what it is like to talk to a therapist •Students who may have concerns about the mental health of a friend and seek advice on how to support their friend

Join every Monday from 11 am -12:30 pm at the Student Union room 324

See the full schedule here:

http://studenthealth.uconn.edu/lets-talk/

11:30am

Finding My Place

Finding My Place

Monday, January 30th, 202311:30 AM - 12:30 PMStorrs CampusGroup referral

How to Manage the Challenges of Adjusting to College Life.

Weekly clinical group to support First Year Students on navigating new challenges that are part of the adjustment to university Life. Group will focus on adjusting to a new academic, residential and social aspects of transitioning to UConn. Learn about resources and practicing new coping skills to promote emotional well-being and academic success.

Group therapy offers unique benefits to students including:

Allowing students to find more clarity about current challenges with the help of a support system and a knowledgeable counselor.

Providing the opportunity for students to share and listen to the experiences of other group members.

Creating a safe space where members can give and receive feedback, support, and validation from others who have had similar experiences.

Allowing students to have their own journey in the group, which is enriched by the support and experience of others.

To get started with a group referral, please contact SHaW at 860-486-4705

More info about SHaW's Group Therapy sessions:

http://studenthealth.uconn.edu/mental-health/group-therapy/

1pm

Introduction to Mindfulness

Introduction to Mindfulness

Monday, January 30th, 202301:00 PM - 02:00 PMStorrs CampusArjona 4th floor, Room 403

Introduction to Mindfulness is a skill-based workshop meant to support stress reduction and overall wellbeing.

SKILLS AND CONCEPTS INTRODUCED • Definition and benefits of mindfulness • Present moment awareness • Noticing • Accepting

DROP-IN (no appointment required)
Mondays - Thursdays: 1 pm - 2 pm

Arjona 4th Floor, Room 403

2pm

Recovery Coaching Drop In Hours

Recovery Coaching Drop In Hours

Monday, January 30th, 202302:00 PM - 05:00 PMStorrs CampusCordial Storrs House, 1332 Storrss Road

First, what is a recovery coach? A Recovery Coach promotes recovery and removes barriers and obstacles to recovery. Recovery Coaches serve as a personal guide and mentor for anyone in or seeking recovery from a substance use disorder and/or other mental and behavioral health challenges. Recovery Coaches don't offer therapy, but can help you connect with one if that's an area you would like to explore. Recovery Coaching is available via scheduled drop in hours or by appointment. Virtual appointments also available.

The UConn Recovery Community is a program provided by Student Health and Wellness.

6pm

All Recovery Meetings

All Recovery Meetings

Monday, January 30th, 202306:00 PM - 07:00 PMStorrs CampusCordial Storrs House, 1332 Storrss Road

9am

Emotional Empowerment

Emotional Empowerment

Tuesday, January 31st, 202309:00 AM - 10:00 AMStorrs CampusGroup referral

Learn strategies (things you can DO) to address stress and difficult emotions in this peer group setting.

Each session will focus on a theme, such as visualization, working with negative thoughts, and more.

Group therapy offers unique benefits to students including:

Allowing students to find more clarity about current challenges with the help of a support system and a knowledgeable counselor.

Providing the opportunity for students to share and listen to the experiences of other group members.

Creating a safe space where members can give and receive feedback, support, and validation from others who have had similar experiences.

Allowing students to have their own journey in the group, which is enriched by the support and experience of others.

To get started with a group referral, please contact SHaW at 860-486-4705

More info about SHaW's Group Therapy sessions:

http://studenthealth.uconn.edu/mental-health/group-therapy/

10am

Recovery Community Center Hours

Recovery Community Center Hours

Tuesday, January 31st, 202310:00 AM - 08:00 PMStorrs CampusCordial Storrs House, 1332 Storrss Road

If you are in recovery from substance use or other behavioral health disorders, considering recovery, or taking a break, the UConn Recovery Community offered by Student Health and Wellness can provide you with an affirming and supportive community. Our Recovery Center at Cordial Storrs House is open to students Monday to Friday from 10 a.m. to 8 p.m. We have a stocked pantry, couches for relaxing and connecting, tables for studying and art projects, a ping pong table, and an A/V system for group movie watching. Come on by!

1pm

Introduction to Mindfulness

Introduction to Mindfulness

Tuesday, January 31st, 202301:00 PM - 02:00 PMStorrs CampusArjona 4th floor, Room 403

Introduction to Mindfulness is a skill-based workshop meant to support stress reduction and overall wellbeing.

SKILLS AND CONCEPTS INTRODUCED • Definition and benefits of mindfulness • Present moment awareness • Noticing • Accepting

DROP-IN (no appointment required)
Mondays - Thursdays: 1 pm - 2 pm

Arjona 4th Floor, Room 403

Let's Talk: Mental Health Office Hours

Let's Talk: Mental Health Office Hours

Tuesday, January 31st, 202301:00 PM - 02:30 PMStorrs CampusAsian American Cultural Center

Let's Talk: Mental Health Office Hours program provides informal, confidential consultation with therapists from SHaW. The service is free of charge and offered on a first come, first served basis. All undergraduate and graduate students are welcome!

Students who may benefit from attending a Let's Talk session include:

•Students who want help connecting to resources but are unsure where to begin •Students who are looking for advice on a non-clinical issue •Students who are unsure about therapy and are curious about what it is like to talk to a therapist •Students who may have concerns about the mental health of a friend and seek advice on how to support their friend

Join every Tuesday from 1 pm - 2:30 pm at the Asian American Cultural Center.

See the full schedule here:

http://studenthealth.uconn.edu/lets-talk/

2:30pm

Interpersonal Group for Graduate Students

Interpersonal Group for Graduate Students

Tuesday, January 31st, 202302:30 PM - 04:30 PMStorrs CampusGroup referral

Graduate Students Interpersonal Groups focuses on promoting emotional wellbeing as you balance academics, relationships, family, and personal responsibilities.

Groups offer a supportive confidential space to share your concerns, practice skills and get feedback.

Group therapy offers unique benefits to students including:

Allowing students to find more clarity about current challenges with the help of a support system and a knowledgeable counselor. Providing the opportunity for students to share and listen to the experiences of other group members. Creating a safe space where members can give and receive feedback, support, and validation from others who have had similar experiences. Allowing students to have their own journey in the group, which is enriched by the support and experience of others.

To get started with a group referral, please contact SHaW at 860-486-4705

More info about SHaW's Group Therapy sessions:

http://studenthealth.uconn.edu/mental-health/group-therapy/

3pm

Neurodiversity Support Group

Neurodiversity Support Group

Tuesday, January 31st, 202303:00 PM - 04:00 PMStorrs CampusGroup referral

The Neurodiversity Support group is for students who identify as being on the autism spectrum or as neurodiverse.

Starting college is a time of big changes. You're meeting new people in a new environment and have new expectations placed on you. Common challenges for students on the autism spectrum have fewer resources and support, building new relationships, adjusting to increased independence, time management, academic challenges, and managing stress and anxiety.

The goal of the group is to provide emotional support and psychoeducation to assist with navigating life as a college student. In addition, the hope is that you will feel accepted and supported by other students.

Group therapy offers unique benefits to students including:

Allowing students to find more clarity about current challenges with the help of a support system and a knowledgeable counselor. Providing the opportunity for students to share and listen to the experiences of other group members. Creating a safe space where members can give and receive feedback, support, and validation from others who have had similar experiences. Allowing students to have their own journey in the group, which is enriched by the support and experience of others.

To get started with a group referral, please contact SHaW at 860-486-4705

More info about SHaW's Group Therapy sessions:

http://studenthealth.uconn.edu/mental-health/group-therapy/

4pm

Recovery Coaching Drop In Hours

Recovery Coaching Drop In Hours

Tuesday, January 31st, 202304:00 PM - 07:00 PMStorrs CampusCordial Storrs House, 1332 Storrss Road

First, what is a recovery coach? A Recovery Coach promotes recovery and removes barriers and obstacles to recovery. Recovery Coaches serve as a personal guide and mentor for anyone in or seeking recovery from a substance use disorder and/or other mental and behavioral health challenges. Recovery Coaches don't offer therapy, but can help you connect with one if that's an area you would like to explore. Recovery Coaching is available via scheduled drop in hours or by appointment. Virtual appointments also available.

The UConn Recovery Community is a program provided by Student Health and Wellness.

5pm

Lavender Resilience Collective

Lavender Resilience Collective

Tuesday, January 31st, 202305:00 PM - 06:30 PMOtherVirtual

Student Health and Wellness' Office of Health Equity and The Rainbow Center are excited to announce another round of the Lavender Resilience Collective!

The Lavender Resilience Collective is an educational support group for LGBTQIA+ students aimed to interrupt any internalized bias they may have based on the identities they hold. Together, students will learn new tools to help build resilience and feel empowered to be their authentic selves.

This group will meet virtually on Tuesday evenings from 5 pm – 6:30 pm over 6 weeks starting on January 31, 2023.

Open to both undergraduate and graduate students. Interested students must register by completing this form by January 27, 2023.

For more information, contact SHaW's Health Equity Program Coordinator, Melanie Penalosa, at melanie.penalosa@uconn.edu.

Pet Therapy

Pet Therapy

Tuesday, January 31st, 202305:00 PM - 07:00 PMStorrs CampusCordial Storrs House, 1332 Storrs Road

Student Health and Wellness is hosting Pet Therapy every Tuesday from 5:00 pm to 7:00 pm at the UConn Recovery Community Center at Cordial Storrs House, 1332 Storrs Road. Stop by for some pet therapy play time!

Please note that Pet Therapy is provided on a volunteer basis. We cannot guarantee that dogs will be present the entire time.

Can't make it? No worries - Pet Therapy is WEEKLY!

For a full Pet Therapy schedule, visit:

http://studenthealth.uconn.edu/pet-therapy

Recovery Yoga

Recovery Yoga

Tuesday, January 31st, 202305:00 PM - 06:15 PMStorrs CampusUConn REC Center

Recovery Yoga is available for those who struggle with substance use and/or other mental and behavioral health disorders, are affected by a loved one's disorder, and/or support the recovery lifestyle. It combines trusted recovery meeting formats combined with pranayama breathing and vinyasa yoga. Sessions are facilitated by a certified yoga instructor. Sessions are held at UConn's REC Center in the Mind/Body Studio for anyone with access to UConn REC. Registration is required prior to attending class.

https://recreation.uconn.edu/group-fitness-schedule/

Recovery Yoga is offered in partnership with Student Health and Wellness.

6:30pm

Virtual Yoga

Virtual Yoga

Tuesday, January 31st, 202306:30 PM - 07:30 PMStorrs CampusOnline

Gentle Therapeutic Yoga with Jennifer:

Therapeutic Yoga skillfully blends movement (yoga poses/somatic exploration) and breathwork, with a meditative focus for a full body practice that calms, nurtures, strengthens and opens one into flexibility of body and mind.

Yoga is protective and enlivening.

Freeing you from habitual patterns of tension, this yoga creates a sense of spaciousness within, dissolves stress, strengthens core muscles, joint health, centeredness, postural alignment and groundedness, increases breath capacity and breath awareness, shifts stagnant emotions into movement and release, and is attentive to the subtle stuff of the mind, helping to free us from the driving forces of unconscious actions and thoughts.

This yoga is trauma aware, centering, and serenity building for gently living your beautiful life.

You'll practice yogic techniques that you can bring into your everyday experience for simply living a good day, and for increasing your capacity to be creatively present in your life. A yogic attitude toward self and practice is one of kindness, patience, and tenderness. We grow into our best selves in an inner atmosphere of loving care.

You're most welcome to join in and enjoy! All levels of practice are welcome! Beginners are welcome!

10am

Recovery Community Center Hours

Recovery Community Center Hours

Wednesday, February 1st, 202310:00 AM - 08:00 PMStorrs CampusCordial Storrs House, 1332 Storrss Road

If you are in recovery from substance use or other behavioral health disorders, considering recovery, or taking a break, the UConn Recovery Community offered by Student Health and Wellness can provide you with an affirming and supportive community. Our Recovery Center at Cordial Storrs House is open to students Monday to Friday from 10 a.m. to 8 p.m. We have a stocked pantry, couches for relaxing and connecting, tables for studying and art projects, a ping pong table, and an A/V system for group movie watching. Come on by!

12pm

Friends of Recovery

Friends of Recovery

Wednesday, February 1st, 202312:00 PM - 01:00 PMOtherVirtual/Online

12:30pm

CANCELED Koru Mindfulness and Meditation Class

CANCELED Koru Mindfulness and Meditation Class

Wednesday, February 1st, 202312:30 PM - 01:00 PMStorrs CampusCordial Storrs House, 1332 Storrss Road

Join your fellow students each Wednesday from 12:30 to 1:00 for this class. Koru Mindfulness was specifically designed for college students and other young adults. Students who practice Koru report feeling less stressed, more mindful, more rested, and experience greater self-compassion. Join Martha Goldstein-Schultz, Ph.D. and Koru Instructor each Wednesday for a 30-minute class at the UConn Recovery Community Center. The UConn Recovery Community is a program provided by Student Health and Wellness.
This is open to all UConn students.

1pm

Introduction to Mindfulness

Introduction to Mindfulness

Wednesday, February 1st, 202301:00 PM - 02:00 PMStorrs CampusArjona 4th floor, Room 403

Introduction to Mindfulness is a skill-based workshop meant to support stress reduction and overall wellbeing.

SKILLS AND CONCEPTS INTRODUCED • Definition and benefits of mindfulness • Present moment awareness • Noticing • Accepting

DROP-IN (no appointment required)
Mondays - Thursdays: 1 pm - 2 pm

Arjona 4th Floor, Room 403

2pm

Recovery Coaching Drop In Hours

Recovery Coaching Drop In Hours

Wednesday, February 1st, 202302:00 PM - 05:00 PMStorrs CampusCordial Storrs House, 1332 Storrss Road

First, what is a recovery coach? A Recovery Coach promotes recovery and removes barriers and obstacles to recovery. Recovery Coaches serve as a personal guide and mentor for anyone in or seeking recovery from a substance use disorder and/or other mental and behavioral health challenges. Recovery Coaches don't offer therapy, but can help you connect with one if that's an area you would like to explore. Recovery Coaching is available via scheduled drop in hours or by appointment. Virtual appointments also available.

The UConn Recovery Community is a program provided by Student Health and Wellness.

2:30pm

Interpersonal Group for Graduate Students

Interpersonal Group for Graduate Students

Wednesday, February 1st, 202302:30 PM - 04:00 PMStorrs CampusGroup referral

Graduate Students Interpersonal Groups focuses on promoting emotional wellbeing as you balance academics, relationships, family, and personal responsibilities.

Groups offer a supportive confidential space to share your concerns, practice skills and get feedback.

Group therapy offers unique benefits to students including:

Allowing students to find more clarity about current challenges with the help of a support system and a knowledgeable counselor. Providing the opportunity for students to share and listen to the experiences of other group members. Creating a safe space where members can give and receive feedback, support, and validation from others who have had similar experiences. Allowing students to have their own journey in the group, which is enriched by the support and experience of others.

To get started with a group referral, please contact SHaW at 860-486-4705

More info about SHaW's Group Therapy sessions:

http://studenthealth.uconn.edu/mental-health/group-therapy/

Let's Talk: Office Hours For NCAA Student-Athletes

Let's Talk: Office Hours For NCAA Student-Athletes

Wednesday, February 1st, 202302:30 PM - 04:00 PMStorrs CampusFieldhouse room 43

Let's Talk: Mental Health Office Hours program provides informal, confidential consultation with therapists from SHaW. The service is free of charge and offered on a first come, first served basis. These sessions are for all NCAA Student-Athletes. Students who may benefit from attending a Let's Talk session include:

•Students who want help connecting to resources but are unsure where to begin •Students who are looking for advice on a non-clinical issue •Students who are unsure about therapy and are curious about what it is like to talk to a therapist •Students who may have concerns about the mental health of a friend and seek advice on how to support their friend

See the full schedule here:

http://studenthealth.uconn.edu/lets-talk/

Join every Monday from 9 am - 10:30 am and Wednesday from 2:30pm - 4 pm at the Fieldhouse room 43

3pm

Interpersonal Group for Undergraduate Students

Interpersonal Group for Undergraduate Students

Wednesday, February 1st, 202303:00 PM - 04:30 PMStorrs CampusGroup referral

Undergraduate Students Interpersonal Groups focuses on promoting emotional wellbeing as you balance academics, relationships, family, and personal responsibilities.

Groups offer a supportive confidential space to share your concerns, practice skills and get feedback.

Group therapy offers unique benefits to students including:

Allowing students to find more clarity about current challenges with the help of a support system and a knowledgeable counselor. Providing the opportunity for students to share and listen to the experiences of other group members. Creating a safe space where members can give and receive feedback, support, and validation from others who have had similar experiences. Allowing students to have their own journey in the group, which is enriched by the support and experience of others.

To get started with a group referral, please contact SHaW at 860-486-4705

More info about SHaW's Group Therapy sessions:

http://studenthealth.uconn.edu/mental-health/group-therapy/

9:30am

Let's Talk: Mental Health Office Hours

Let's Talk: Mental Health Office Hours

Thursday, February 2nd, 202309:30 AM - 11:00 AMStorrs CampusSU 324

Let's Talk: Mental Health Office Hours program provides informal, confidential consultation with therapists from SHaW. The service is free of charge and offered on a first come, first served basis. All undergraduate and graduate students are welcome!

Students who may benefit from attending a Let's Talk session include:

•Students who want help connecting to resources but are unsure where to begin •Students who are looking for advice on a non-clinical issue •Students who are unsure about therapy and are curious about what it is like to talk to a therapist •Students who may have concerns about the mental health of a friend and seek advice on how to support their friend

Join every Thursday from 9:30 am - 11 am at SU 324 and 1 pm - 2:30 pm at SHaW Hilda May Williams Building.

See the full schedule here:

http://studenthealth.uconn.edu/lets-talk/

10am

Recovery Community Center Hours

Recovery Community Center Hours

Thursday, February 2nd, 202310:00 AM - 08:00 PMStorrs CampusCordial Storrs House, 1332 Storrss Road

If you are in recovery from substance use or other behavioral health disorders, considering recovery, or taking a break, the UConn Recovery Community offered by Student Health and Wellness can provide you with an affirming and supportive community. Our Recovery Center at Cordial Storrs House is open to students Monday to Friday from 10 a.m. to 8 p.m. We have a stocked pantry, couches for relaxing and connecting, tables for studying and art projects, a ping pong table, and an A/V system for group movie watching. Come on by!

1pm

Introduction to Mindfulness

Introduction to Mindfulness

Thursday, February 2nd, 202301:00 PM - 02:00 PMStorrs CampusArjona 4th floor, Room 403

Introduction to Mindfulness is a skill-based workshop meant to support stress reduction and overall wellbeing.

SKILLS AND CONCEPTS INTRODUCED • Definition and benefits of mindfulness • Present moment awareness • Noticing • Accepting

DROP-IN (no appointment required)
Mondays - Thursdays: 1 pm - 2 pm

Arjona 4th Floor, Room 403

2:30pm

Interpersonal Group for Undergraduate Students

Interpersonal Group for Undergraduate Students

Thursday, February 2nd, 202302:30 PM - 04:00 PMStorrs CampusGroup referral

Undergraduate Students Interpersonal Groups focuses on promoting emotional wellbeing as you balance academics, relationships, family, and personal responsibilities.

Groups offer a supportive confidential space to share your concerns, practice skills and get feedback.

Group therapy offers unique benefits to students including:

Allowing students to find more clarity about current challenges with the help of a support system and a knowledgeable counselor. Providing the opportunity for students to share and listen to the experiences of other group members. Creating a safe space where members can give and receive feedback, support, and validation from others who have had similar experiences. Allowing students to have their own journey in the group, which is enriched by the support and experience of others.

To get started with a group referral, please contact SHaW at 860-486-4705

More info about SHaW's Group Therapy sessions:

http://studenthealth.uconn.edu/mental-health/group-therapy/

4pm

Group Therapy - BLOOM: Undergraduate Black, Indigenous, and People of Color (BIPOC)

Group Therapy - BLOOM: Undergraduate Black, Indigenous, and People of Color (BIPOC)

Thursday, February 2nd, 202304:00 PM - 05:30 PMStorrs CampusGroup referral

This group is a space created for female Black, Indigenous, and People of Color (BIPOC) - identifying students to cultivate vulnerability, safety, trust, connection, and growth. Bloom provides a place for group members to discuss issues unique to their experience at a predominantly white institution (PWI), including academic stress, relationships, race/ethnicity related stress, familial pressures and navigating cultural expectations. There will be an emphasis on healing, maintaining healthy relationships and setting boundaries. Bloom means to be open, blossom and to maintain flourishing conditions that help us grow. It's time to Bloom.

Group therapy offers unique benefits to students including:

Allowing students to find more clarity about current challenges with the help of a support system and a knowledgeable counselor.

Providing the opportunity for students to share and listen to the experiences of other group members.

Creating a safe space where members can give and receive feedback, support, and validation from others who have had similar experiences.

Allowing students to have their own journey in the group, which is enriched by the support and experience of others.

To get started with a group referral, please contact SHaW at 860-486-4705

More info about SHaW's Group Therapy sessions:

http://studenthealth.uconn.edu/mental-health/group-therapy/

Growth Through Grief

Growth Through Grief

Thursday, February 2nd, 202304:00 PM - 05:00 PMStorrs CampusGroup referral

This weekly clinical group supports students grieving the death of a loved one and students coming together to support and empower each other during times of grief.

Group therapy offers unique benefits to students including:

Allowing students to find more clarity about current challenges with the help of a support system and a knowledgeable counselor. Providing the opportunity for students to share and listen to the experiences of other group members. Creating a safe space where members can give and receive feedback, support, and validation from others who have had similar experiences. Allowing students to have their own journey in the group, which is enriched by the support and experience of others.

To get started with a group referral, please contact SHaW at 860-486-4705

More info about SHaW's Group Therapy sessions:

http://studenthealth.uconn.edu/mental-health/group-therapy/

Virtual Yoga

Virtual Yoga

Thursday, February 2nd, 202304:00 PM - 05:00 PMStorrs CampusOnline

Gentle Therapeutic Yoga with Jennifer:

Therapeutic Yoga skillfully blends movement (yoga poses/somatic exploration) and breathwork, with a meditative focus for a full body practice that calms, nurtures, strengthens and opens one into flexibility of body and mind.

Yoga is protective and enlivening.

Freeing you from habitual patterns of tension, this yoga creates a sense of spaciousness within, dissolves stress, strengthens core muscles, joint health, centeredness, postural alignment and groundedness, increases breath capacity and breath awareness, shifts stagnant emotions into movement and release, and is attentive to the subtle stuff of the mind, helping to free us from the driving forces of unconscious actions and thoughts.

This yoga is trauma aware, centering, and serenity building for gently living your beautiful life.

You'll practice yogic techniques that you can bring into your everyday experience for simply living a good day, and for increasing your capacity to be creatively present in your life. A yogic attitude toward self and practice is one of kindness, patience, and tenderness. We grow into our best selves in an inner atmosphere of loving care.

You're most welcome to join in and enjoy! All levels of practice are welcome! Beginners are welcome!

5:30pm

15 Minutes to Calm

15 Minutes to Calm

Thursday, February 2nd, 202305:30 PM - 06:30 PMStorrs CampusOnline

Breathing & Mediation for Self-Love

Join us to practice breathing & practicing self-love during our mediation this week. All students are welcome, & no experience necessary to participate.

https://uconnvtc.webex.com/join/apsc

10am

Recovery Community Center Hours

Recovery Community Center Hours

Friday, February 3rd, 202310:00 AM - 08:00 PMStorrs CampusCordial Storrs House, 1332 Storrss Road

If you are in recovery from substance use or other behavioral health disorders, considering recovery, or taking a break, the UConn Recovery Community offered by Student Health and Wellness can provide you with an affirming and supportive community. Our Recovery Center at Cordial Storrs House is open to students Monday to Friday from 10 a.m. to 8 p.m. We have a stocked pantry, couches for relaxing and connecting, tables for studying and art projects, a ping pong table, and an A/V system for group movie watching. Come on by!

1pm

Families with Addiction Group Support

Families with Addiction Group Support

Friday, February 3rd, 202301:00 PM - 02:15 PMStorrs CampusGroup referral

This group is for students who are or have been deeply affected by having parent(s) or sibling(s) struggling with addictions. May also consider situations where the family member's primary issue is a severe psychiatric disorder, but that substance use is also present.

Group therapy offers unique benefits to students including:

Allowing students to find more clarity about current challenges with the help of a support system and a knowledgeable counselor.

Providing the opportunity for students to share and listen to the experiences of other group members.

Creating a safe space where members can give and receive feedback, support, and validation from others who have had similar experiences.

Allowing students to have their own journey in the group, which is enriched by the support and experience of others.

To get started with a group referral, please contact SHaW at 860-486-4705

More info about SHaW's Group Therapy sessions:

http://studenthealth.uconn.edu/mental-health/group-therapy/

2pm

Recovery Coaching Drop In hours

Recovery Coaching Drop In hours

Friday, February 3rd, 202302:00 PM - 05:00 PMStorrs CampusCordial Storrs House, 1332 Storrss Road

First, what is a recovery coach? A Recovery Coach promotes recovery and removes barriers and obstacles to recovery. Recovery Coaches serve as a personal guide and mentor for anyone in or seeking recovery from a substance use disorder and/or other mental and behavioral health challenges. Recovery Coaches don't offer therapy, but can help you connect with one if that's an area you would like to explore. Recovery Coaching is available via scheduled drop in hours or by appointment. Virtual appointments also available.

The UConn Recovery Community is a program provided by Student Health and Wellness.

6pm

12 Step Recovery Meetings

12 Step Recovery Meetings

Friday, February 3rd, 202306:00 PM - 07:00 PMStorrs CampusCordial Storrs House, 1332 Storrss Road

5

6

7

8

9

10

11

9am

Let's Talk: Office Hours For NCAA Student-Athletes

Let's Talk: Office Hours For NCAA Student-Athletes

Monday, February 6th, 202309:00 AM - 10:30 AMStorrs CampusFieldhouse room 43

Let's Talk: Mental Health Office Hours program provides informal, confidential consultation with therapists from SHaW. The service is free of charge and offered on a first come, first served basis. These sessions are for all NCAA Student-Athletes. Students who may benefit from attending a Let's Talk session include:

•Students who want help connecting to resources but are unsure where to begin •Students who are looking for advice on a non-clinical issue •Students who are unsure about therapy and are curious about what it is like to talk to a therapist •Students who may have concerns about the mental health of a friend and seek advice on how to support their friend

See the full schedule here:

http://studenthealth.uconn.edu/lets-talk/

Join every Monday from 9 am - 10:30 am and Wednesday from 2:30pm - 4 pm at the Fieldhouse room 43

10am

Recovery Community Center Hours

Recovery Community Center Hours

Monday, February 6th, 202310:00 AM - 08:00 PMStorrs CampusCordial Storrs House, 1332 Storrss Road

If you are in recovery from substance use or other behavioral health disorders, considering recovery, or taking a break, the UConn Recovery Community offered by Student Health and Wellness can provide you with an affirming and supportive community. Our Recovery Center at Cordial Storrs House is open to students Monday to Friday from 10 a.m. to 8 p.m. We have a stocked pantry, couches for relaxing and connecting, tables for studying and art projects, a ping pong table, and an A/V system for group movie watching. Come on by!

11am

Let's Talk: Mental Health Office Hours

Let's Talk: Mental Health Office Hours

Monday, February 6th, 202311:00 AM - 12:30 PMStorrs CampusSU 324

Let's Talk: Mental Health Office Hours program provides informal, confidential consultation with therapists from SHaW. The service is free of charge and offered on a first come, first served basis. All undergraduate and graduate students are welcome!

Students who may benefit from attending a Let's Talk session include:

•Students who want help connecting to resources but are unsure where to begin •Students who are looking for advice on a non-clinical issue •Students who are unsure about therapy and are curious about what it is like to talk to a therapist •Students who may have concerns about the mental health of a friend and seek advice on how to support their friend

Join every Monday from 11 am -12:30 pm at the Student Union room 324

See the full schedule here:

http://studenthealth.uconn.edu/lets-talk/

11:30am

Finding My Place

Finding My Place

Monday, February 6th, 202311:30 AM - 12:30 PMStorrs CampusGroup referral

How to Manage the Challenges of Adjusting to College Life.

Weekly clinical group to support First Year Students on navigating new challenges that are part of the adjustment to university Life. Group will focus on adjusting to a new academic, residential and social aspects of transitioning to UConn. Learn about resources and practicing new coping skills to promote emotional well-being and academic success.

Group therapy offers unique benefits to students including:

Allowing students to find more clarity about current challenges with the help of a support system and a knowledgeable counselor.

Providing the opportunity for students to share and listen to the experiences of other group members.

Creating a safe space where members can give and receive feedback, support, and validation from others who have had similar experiences.

Allowing students to have their own journey in the group, which is enriched by the support and experience of others.

To get started with a group referral, please contact SHaW at 860-486-4705

More info about SHaW's Group Therapy sessions:

http://studenthealth.uconn.edu/mental-health/group-therapy/

1pm

Introduction to Mindfulness

Introduction to Mindfulness

Monday, February 6th, 202301:00 PM - 02:00 PMStorrs CampusArjona 4th floor, Room 403

Introduction to Mindfulness is a skill-based workshop meant to support stress reduction and overall wellbeing.

SKILLS AND CONCEPTS INTRODUCED • Definition and benefits of mindfulness • Present moment awareness • Noticing • Accepting

DROP-IN (no appointment required)
Mondays - Thursdays: 1 pm - 2 pm

Arjona 4th Floor, Room 403

2pm

Recovery Coaching Drop In Hours

Recovery Coaching Drop In Hours

Monday, February 6th, 202302:00 PM - 05:00 PMStorrs CampusCordial Storrs House, 1332 Storrss Road

First, what is a recovery coach? A Recovery Coach promotes recovery and removes barriers and obstacles to recovery. Recovery Coaches serve as a personal guide and mentor for anyone in or seeking recovery from a substance use disorder and/or other mental and behavioral health challenges. Recovery Coaches don't offer therapy, but can help you connect with one if that's an area you would like to explore. Recovery Coaching is available via scheduled drop in hours or by appointment. Virtual appointments also available.

The UConn Recovery Community is a program provided by Student Health and Wellness.

6pm

All Recovery Meetings

All Recovery Meetings

Monday, February 6th, 202306:00 PM - 07:00 PMStorrs CampusCordial Storrs House, 1332 Storrss Road

9am

Emotional Empowerment

Emotional Empowerment

Tuesday, February 7th, 202309:00 AM - 10:00 AMStorrs CampusGroup referral

Learn strategies (things you can DO) to address stress and difficult emotions in this peer group setting.

Each session will focus on a theme, such as visualization, working with negative thoughts, and more.

Group therapy offers unique benefits to students including:

Allowing students to find more clarity about current challenges with the help of a support system and a knowledgeable counselor.

Providing the opportunity for students to share and listen to the experiences of other group members.

Creating a safe space where members can give and receive feedback, support, and validation from others who have had similar experiences.

Allowing students to have their own journey in the group, which is enriched by the support and experience of others.

To get started with a group referral, please contact SHaW at 860-486-4705

More info about SHaW's Group Therapy sessions:

http://studenthealth.uconn.edu/mental-health/group-therapy/

10am

Recovery Community Center Hours

Recovery Community Center Hours

Tuesday, February 7th, 202310:00 AM - 08:00 PMStorrs CampusCordial Storrs House, 1332 Storrss Road

If you are in recovery from substance use or other behavioral health disorders, considering recovery, or taking a break, the UConn Recovery Community offered by Student Health and Wellness can provide you with an affirming and supportive community. Our Recovery Center at Cordial Storrs House is open to students Monday to Friday from 10 a.m. to 8 p.m. We have a stocked pantry, couches for relaxing and connecting, tables for studying and art projects, a ping pong table, and an A/V system for group movie watching. Come on by!

1pm

Introduction to Mindfulness

Introduction to Mindfulness

Tuesday, February 7th, 202301:00 PM - 02:00 PMStorrs CampusArjona 4th floor, Room 403

Introduction to Mindfulness is a skill-based workshop meant to support stress reduction and overall wellbeing.

SKILLS AND CONCEPTS INTRODUCED • Definition and benefits of mindfulness • Present moment awareness • Noticing • Accepting

DROP-IN (no appointment required)
Mondays - Thursdays: 1 pm - 2 pm

Arjona 4th Floor, Room 403

Let's Talk: Mental Health Office Hours

Let's Talk: Mental Health Office Hours

Tuesday, February 7th, 202301:00 PM - 02:30 PMStorrs CampusAsian American Cultural Center

Let's Talk: Mental Health Office Hours program provides informal, confidential consultation with therapists from SHaW. The service is free of charge and offered on a first come, first served basis. All undergraduate and graduate students are welcome!

Students who may benefit from attending a Let's Talk session include:

•Students who want help connecting to resources but are unsure where to begin •Students who are looking for advice on a non-clinical issue •Students who are unsure about therapy and are curious about what it is like to talk to a therapist •Students who may have concerns about the mental health of a friend and seek advice on how to support their friend

Join every Tuesday from 1 pm - 2:30 pm at the Asian American Cultural Center.

See the full schedule here:

http://studenthealth.uconn.edu/lets-talk/

2:30pm

Interpersonal Group for Graduate Students

Interpersonal Group for Graduate Students

Tuesday, February 7th, 202302:30 PM - 04:30 PMStorrs CampusGroup referral

Graduate Students Interpersonal Groups focuses on promoting emotional wellbeing as you balance academics, relationships, family, and personal responsibilities.

Groups offer a supportive confidential space to share your concerns, practice skills and get feedback.

Group therapy offers unique benefits to students including:

Allowing students to find more clarity about current challenges with the help of a support system and a knowledgeable counselor. Providing the opportunity for students to share and listen to the experiences of other group members. Creating a safe space where members can give and receive feedback, support, and validation from others who have had similar experiences. Allowing students to have their own journey in the group, which is enriched by the support and experience of others.

To get started with a group referral, please contact SHaW at 860-486-4705

More info about SHaW's Group Therapy sessions:

http://studenthealth.uconn.edu/mental-health/group-therapy/

3pm

Neurodiversity Support Group

Neurodiversity Support Group

Tuesday, February 7th, 202303:00 PM - 04:00 PMStorrs CampusGroup referral

The Neurodiversity Support group is for students who identify as being on the autism spectrum or as neurodiverse.

Starting college is a time of big changes. You're meeting new people in a new environment and have new expectations placed on you. Common challenges for students on the autism spectrum have fewer resources and support, building new relationships, adjusting to increased independence, time management, academic challenges, and managing stress and anxiety.

The goal of the group is to provide emotional support and psychoeducation to assist with navigating life as a college student. In addition, the hope is that you will feel accepted and supported by other students.

Group therapy offers unique benefits to students including:

Allowing students to find more clarity about current challenges with the help of a support system and a knowledgeable counselor. Providing the opportunity for students to share and listen to the experiences of other group members. Creating a safe space where members can give and receive feedback, support, and validation from others who have had similar experiences. Allowing students to have their own journey in the group, which is enriched by the support and experience of others.

To get started with a group referral, please contact SHaW at 860-486-4705

More info about SHaW's Group Therapy sessions:

http://studenthealth.uconn.edu/mental-health/group-therapy/

4pm

Recovery Coaching Drop In Hours

Recovery Coaching Drop In Hours

Tuesday, February 7th, 202304:00 PM - 07:00 PMStorrs CampusCordial Storrs House, 1332 Storrss Road

First, what is a recovery coach? A Recovery Coach promotes recovery and removes barriers and obstacles to recovery. Recovery Coaches serve as a personal guide and mentor for anyone in or seeking recovery from a substance use disorder and/or other mental and behavioral health challenges. Recovery Coaches don't offer therapy, but can help you connect with one if that's an area you would like to explore. Recovery Coaching is available via scheduled drop in hours or by appointment. Virtual appointments also available.

The UConn Recovery Community is a program provided by Student Health and Wellness.

5pm

Lavender Resilience Collective

Lavender Resilience Collective

Tuesday, February 7th, 202305:00 PM - 06:30 PMOtherVirtual

Student Health and Wellness' Office of Health Equity and The Rainbow Center are excited to announce another round of the Lavender Resilience Collective!

The Lavender Resilience Collective is an educational support group for LGBTQIA+ students aimed to interrupt any internalized bias they may have based on the identities they hold. Together, students will learn new tools to help build resilience and feel empowered to be their authentic selves.

This group will meet virtually on Tuesday evenings from 5 pm – 6:30 pm over 6 weeks starting on January 31, 2023.

Open to both undergraduate and graduate students. Interested students must register by completing this form by January 27, 2023.

For more information, contact SHaW's Health Equity Program Coordinator, Melanie Penalosa, at melanie.penalosa@uconn.edu.

Pet Therapy

Pet Therapy

Tuesday, February 7th, 202305:00 PM - 07:00 PMStorrs CampusCordial Storrs House, 1332 Storrs Road

Student Health and Wellness is hosting Pet Therapy every Tuesday from 5:00 pm to 7:00 pm at the UConn Recovery Community Center at Cordial Storrs House, 1332 Storrs Road. Stop by for some pet therapy play time!

Please note that Pet Therapy is provided on a volunteer basis. We cannot guarantee that dogs will be present the entire time.

Can't make it? No worries - Pet Therapy is WEEKLY!

For a full Pet Therapy schedule, visit:

http://studenthealth.uconn.edu/pet-therapy

Recovery Yoga

Recovery Yoga

Tuesday, February 7th, 202305:00 PM - 06:15 PMStorrs CampusUConn REC Center

Recovery Yoga is available for those who struggle with substance use and/or other mental and behavioral health disorders, are affected by a loved one's disorder, and/or support the recovery lifestyle. It combines trusted recovery meeting formats combined with pranayama breathing and vinyasa yoga. Sessions are facilitated by a certified yoga instructor. Sessions are held at UConn's REC Center in the Mind/Body Studio for anyone with access to UConn REC. Registration is required prior to attending class.

https://recreation.uconn.edu/group-fitness-schedule/

Recovery Yoga is offered in partnership with Student Health and Wellness.

6:30pm

Virtual Yoga

Virtual Yoga

Tuesday, February 7th, 202306:30 PM - 07:30 PMStorrs CampusOnline

Gentle Therapeutic Yoga with Jennifer:

Therapeutic Yoga skillfully blends movement (yoga poses/somatic exploration) and breathwork, with a meditative focus for a full body practice that calms, nurtures, strengthens and opens one into flexibility of body and mind.

Yoga is protective and enlivening.

Freeing you from habitual patterns of tension, this yoga creates a sense of spaciousness within, dissolves stress, strengthens core muscles, joint health, centeredness, postural alignment and groundedness, increases breath capacity and breath awareness, shifts stagnant emotions into movement and release, and is attentive to the subtle stuff of the mind, helping to free us from the driving forces of unconscious actions and thoughts.

This yoga is trauma aware, centering, and serenity building for gently living your beautiful life.

You'll practice yogic techniques that you can bring into your everyday experience for simply living a good day, and for increasing your capacity to be creatively present in your life. A yogic attitude toward self and practice is one of kindness, patience, and tenderness. We grow into our best selves in an inner atmosphere of loving care.

You're most welcome to join in and enjoy! All levels of practice are welcome! Beginners are welcome!

10am

Recovery Community Center Hours

Recovery Community Center Hours

Wednesday, February 8th, 202310:00 AM - 08:00 PMStorrs CampusCordial Storrs House, 1332 Storrss Road

If you are in recovery from substance use or other behavioral health disorders, considering recovery, or taking a break, the UConn Recovery Community offered by Student Health and Wellness can provide you with an affirming and supportive community. Our Recovery Center at Cordial Storrs House is open to students Monday to Friday from 10 a.m. to 8 p.m. We have a stocked pantry, couches for relaxing and connecting, tables for studying and art projects, a ping pong table, and an A/V system for group movie watching. Come on by!

12pm

Friends of Recovery

Friends of Recovery

Wednesday, February 8th, 202312:00 PM - 01:00 PMOtherVirtual/Online

12:30pm

Koru Mindfulness and Meditation Class

Koru Mindfulness and Meditation Class

Wednesday, February 8th, 202312:30 PM - 01:00 PMStorrs CampusCordial Storrs House, 1332 Storrss Road

Join your fellow students each Wednesday from 12:30 to 1:00 for this class. Koru Mindfulness was specifically designed for college students and other young adults. Students who practice Koru report feeling less stressed, more mindful, more rested, and experience greater self-compassion. Join Martha Goldstein-Schultz, Ph.D. and Koru Instructor each Wednesday for a 30-minute class at the UConn Recovery Community Center. The UConn Recovery Community is a program provided by Student Health and Wellness.
This is open to all UConn students.

1pm

Introduction to Mindfulness

Introduction to Mindfulness

Wednesday, February 8th, 202301:00 PM - 02:00 PMStorrs CampusArjona 4th floor, Room 403

Introduction to Mindfulness is a skill-based workshop meant to support stress reduction and overall wellbeing.

SKILLS AND CONCEPTS INTRODUCED • Definition and benefits of mindfulness • Present moment awareness • Noticing • Accepting

DROP-IN (no appointment required)
Mondays - Thursdays: 1 pm - 2 pm

Arjona 4th Floor, Room 403

2pm

Recovery Coaching Drop In Hours

Recovery Coaching Drop In Hours

Wednesday, February 8th, 202302:00 PM - 05:00 PMStorrs CampusCordial Storrs House, 1332 Storrss Road

First, what is a recovery coach? A Recovery Coach promotes recovery and removes barriers and obstacles to recovery. Recovery Coaches serve as a personal guide and mentor for anyone in or seeking recovery from a substance use disorder and/or other mental and behavioral health challenges. Recovery Coaches don't offer therapy, but can help you connect with one if that's an area you would like to explore. Recovery Coaching is available via scheduled drop in hours or by appointment. Virtual appointments also available.

The UConn Recovery Community is a program provided by Student Health and Wellness.

2:30pm

Interpersonal Group for Graduate Students

Interpersonal Group for Graduate Students

Wednesday, February 8th, 202302:30 PM - 04:00 PMStorrs CampusGroup referral

Graduate Students Interpersonal Groups focuses on promoting emotional wellbeing as you balance academics, relationships, family, and personal responsibilities.

Groups offer a supportive confidential space to share your concerns, practice skills and get feedback.

Group therapy offers unique benefits to students including:

Allowing students to find more clarity about current challenges with the help of a support system and a knowledgeable counselor. Providing the opportunity for students to share and listen to the experiences of other group members. Creating a safe space where members can give and receive feedback, support, and validation from others who have had similar experiences. Allowing students to have their own journey in the group, which is enriched by the support and experience of others.

To get started with a group referral, please contact SHaW at 860-486-4705

More info about SHaW's Group Therapy sessions:

http://studenthealth.uconn.edu/mental-health/group-therapy/

Interpersonal Group for Undergraduate Students

Interpersonal Group for Undergraduate Students

Wednesday, February 8th, 202302:30 PM - 04:00 PMStorrs CampusGroup referral

Undergraduate Students Interpersonal Groups focuses on promoting emotional wellbeing as you balance academics, relationships, family, and personal responsibilities.

Groups offer a supportive confidential space to share your concerns, practice skills and get feedback.

Group therapy offers unique benefits to students including:

Allowing students to find more clarity about current challenges with the help of a support system and a knowledgeable counselor. Providing the opportunity for students to share and listen to the experiences of other group members. Creating a safe space where members can give and receive feedback, support, and validation from others who have had similar experiences. Allowing students to have their own journey in the group, which is enriched by the support and experience of others.

To get started with a group referral, please contact SHaW at 860-486-4705

More info about SHaW's Group Therapy sessions:

http://studenthealth.uconn.edu/mental-health/group-therapy/

Let's Talk: Office Hours For NCAA Student-Athletes

Let's Talk: Office Hours For NCAA Student-Athletes

Wednesday, February 8th, 202302:30 PM - 04:00 PMStorrs CampusFieldhouse room 43

Let's Talk: Mental Health Office Hours program provides informal, confidential consultation with therapists from SHaW. The service is free of charge and offered on a first come, first served basis. These sessions are for all NCAA Student-Athletes. Students who may benefit from attending a Let's Talk session include:

•Students who want help connecting to resources but are unsure where to begin •Students who are looking for advice on a non-clinical issue •Students who are unsure about therapy and are curious about what it is like to talk to a therapist •Students who may have concerns about the mental health of a friend and seek advice on how to support their friend

See the full schedule here:

http://studenthealth.uconn.edu/lets-talk/

Join every Monday from 9 am - 10:30 am and Wednesday from 2:30pm - 4 pm at the Fieldhouse room 43

9:30am

Let's Talk: Mental Health Office Hours

Let's Talk: Mental Health Office Hours

Thursday, February 9th, 202309:30 AM - 11:00 AMStorrs CampusSU 324

Let's Talk: Mental Health Office Hours program provides informal, confidential consultation with therapists from SHaW. The service is free of charge and offered on a first come, first served basis. All undergraduate and graduate students are welcome!

Students who may benefit from attending a Let's Talk session include:

•Students who want help connecting to resources but are unsure where to begin •Students who are looking for advice on a non-clinical issue •Students who are unsure about therapy and are curious about what it is like to talk to a therapist •Students who may have concerns about the mental health of a friend and seek advice on how to support their friend

Join every Thursday from 9:30 am - 11 am at SU 324 and 1 pm - 2:30 pm at SHaW Hilda May Williams Building.

See the full schedule here:

http://studenthealth.uconn.edu/lets-talk/

10am

Recovery Community Center Hours

Recovery Community Center Hours

Thursday, February 9th, 202310:00 AM - 08:00 PMStorrs CampusCordial Storrs House, 1332 Storrss Road

If you are in recovery from substance use or other behavioral health disorders, considering recovery, or taking a break, the UConn Recovery Community offered by Student Health and Wellness can provide you with an affirming and supportive community. Our Recovery Center at Cordial Storrs House is open to students Monday to Friday from 10 a.m. to 8 p.m. We have a stocked pantry, couches for relaxing and connecting, tables for studying and art projects, a ping pong table, and an A/V system for group movie watching. Come on by!

1pm

Introduction to Mindfulness

Introduction to Mindfulness

Thursday, February 9th, 202301:00 PM - 02:00 PMStorrs CampusArjona 4th floor, Room 403

Introduction to Mindfulness is a skill-based workshop meant to support stress reduction and overall wellbeing.

SKILLS AND CONCEPTS INTRODUCED • Definition and benefits of mindfulness • Present moment awareness • Noticing • Accepting

DROP-IN (no appointment required)
Mondays - Thursdays: 1 pm - 2 pm

Arjona 4th Floor, Room 403

2:30pm

Interpersonal Group for Undergraduate Students

Interpersonal Group for Undergraduate Students

Thursday, February 9th, 202302:30 PM - 04:00 PMStorrs CampusGroup referral

Undergraduate Students Interpersonal Groups focuses on promoting emotional wellbeing as you balance academics, relationships, family, and personal responsibilities.

Groups offer a supportive confidential space to share your concerns, practice skills and get feedback.

Group therapy offers unique benefits to students including:

Allowing students to find more clarity about current challenges with the help of a support system and a knowledgeable counselor. Providing the opportunity for students to share and listen to the experiences of other group members. Creating a safe space where members can give and receive feedback, support, and validation from others who have had similar experiences. Allowing students to have their own journey in the group, which is enriched by the support and experience of others.

To get started with a group referral, please contact SHaW at 860-486-4705

More info about SHaW's Group Therapy sessions:

http://studenthealth.uconn.edu/mental-health/group-therapy/

4pm

Group Therapy - BLOOM: Undergraduate Black, Indigenous, and People of Color (BIPOC)

Group Therapy - BLOOM: Undergraduate Black, Indigenous, and People of Color (BIPOC)

Thursday, February 9th, 202304:00 PM - 05:30 PMStorrs CampusGroup referral

This group is a space created for female Black, Indigenous, and People of Color (BIPOC) - identifying students to cultivate vulnerability, safety, trust, connection, and growth. Bloom provides a place for group members to discuss issues unique to their experience at a predominantly white institution (PWI), including academic stress, relationships, race/ethnicity related stress, familial pressures and navigating cultural expectations. There will be an emphasis on healing, maintaining healthy relationships and setting boundaries. Bloom means to be open, blossom and to maintain flourishing conditions that help us grow. It's time to Bloom.

Group therapy offers unique benefits to students including:

Allowing students to find more clarity about current challenges with the help of a support system and a knowledgeable counselor.

Providing the opportunity for students to share and listen to the experiences of other group members.

Creating a safe space where members can give and receive feedback, support, and validation from others who have had similar experiences.

Allowing students to have their own journey in the group, which is enriched by the support and experience of others.

To get started with a group referral, please contact SHaW at 860-486-4705

More info about SHaW's Group Therapy sessions:

http://studenthealth.uconn.edu/mental-health/group-therapy/

Growth Through Grief

Growth Through Grief

Thursday, February 9th, 202304:00 PM - 05:00 PMStorrs CampusGroup referral

This weekly clinical group supports students grieving the death of a loved one and students coming together to support and empower each other during times of grief.

Group therapy offers unique benefits to students including:

Allowing students to find more clarity about current challenges with the help of a support system and a knowledgeable counselor. Providing the opportunity for students to share and listen to the experiences of other group members. Creating a safe space where members can give and receive feedback, support, and validation from others who have had similar experiences. Allowing students to have their own journey in the group, which is enriched by the support and experience of others.

To get started with a group referral, please contact SHaW at 860-486-4705

More info about SHaW's Group Therapy sessions:

http://studenthealth.uconn.edu/mental-health/group-therapy/

Virtual Yoga

Virtual Yoga

Thursday, February 9th, 202304:00 PM - 05:00 PMStorrs CampusOnline

Gentle Therapeutic Yoga with Jennifer:

Therapeutic Yoga skillfully blends movement (yoga poses/somatic exploration) and breathwork, with a meditative focus for a full body practice that calms, nurtures, strengthens and opens one into flexibility of body and mind.

Yoga is protective and enlivening.

Freeing you from habitual patterns of tension, this yoga creates a sense of spaciousness within, dissolves stress, strengthens core muscles, joint health, centeredness, postural alignment and groundedness, increases breath capacity and breath awareness, shifts stagnant emotions into movement and release, and is attentive to the subtle stuff of the mind, helping to free us from the driving forces of unconscious actions and thoughts.

This yoga is trauma aware, centering, and serenity building for gently living your beautiful life.

You'll practice yogic techniques that you can bring into your everyday experience for simply living a good day, and for increasing your capacity to be creatively present in your life. A yogic attitude toward self and practice is one of kindness, patience, and tenderness. We grow into our best selves in an inner atmosphere of loving care.

You're most welcome to join in and enjoy! All levels of practice are welcome! Beginners are welcome!

5:30pm

15 Minutes to Calm

15 Minutes to Calm

Thursday, February 9th, 202305:30 PM - 06:30 PMStorrs CampusOnline

Breathing & Stretching

Join us to practice breathing & stretches for stress management & to bring a calmness to our day. All students are welcome, & no experience is required to participate.

https://uconnvtc.webex.com/join/apsc

10am

Recovery Community Center Hours

Recovery Community Center Hours

Friday, February 10th, 202310:00 AM - 08:00 PMStorrs CampusCordial Storrs House, 1332 Storrss Road

If you are in recovery from substance use or other behavioral health disorders, considering recovery, or taking a break, the UConn Recovery Community offered by Student Health and Wellness can provide you with an affirming and supportive community. Our Recovery Center at Cordial Storrs House is open to students Monday to Friday from 10 a.m. to 8 p.m. We have a stocked pantry, couches for relaxing and connecting, tables for studying and art projects, a ping pong table, and an A/V system for group movie watching. Come on by!

1pm

Families with Addiction Group Support

Families with Addiction Group Support

Friday, February 10th, 202301:00 PM - 02:15 PMStorrs CampusGroup referral

This group is for students who are or have been deeply affected by having parent(s) or sibling(s) struggling with addictions. May also consider situations where the family member's primary issue is a severe psychiatric disorder, but that substance use is also present.

Group therapy offers unique benefits to students including:

Allowing students to find more clarity about current challenges with the help of a support system and a knowledgeable counselor.

Providing the opportunity for students to share and listen to the experiences of other group members.

Creating a safe space where members can give and receive feedback, support, and validation from others who have had similar experiences.

Allowing students to have their own journey in the group, which is enriched by the support and experience of others.

To get started with a group referral, please contact SHaW at 860-486-4705

More info about SHaW's Group Therapy sessions:

http://studenthealth.uconn.edu/mental-health/group-therapy/

2pm

Recovery Coaching Drop In hours

Recovery Coaching Drop In hours

Friday, February 10th, 202302:00 PM - 05:00 PMStorrs CampusCordial Storrs House, 1332 Storrss Road

First, what is a recovery coach? A Recovery Coach promotes recovery and removes barriers and obstacles to recovery. Recovery Coaches serve as a personal guide and mentor for anyone in or seeking recovery from a substance use disorder and/or other mental and behavioral health challenges. Recovery Coaches don't offer therapy, but can help you connect with one if that's an area you would like to explore. Recovery Coaching is available via scheduled drop in hours or by appointment. Virtual appointments also available.

The UConn Recovery Community is a program provided by Student Health and Wellness.

6pm

12 Step Recovery Meetings

12 Step Recovery Meetings

Friday, February 10th, 202306:00 PM - 07:00 PMStorrs CampusCordial Storrs House, 1332 Storrss Road

12

13

14

15

16

17

18

9am

Let's Talk: Office Hours For NCAA Student-Athletes

Let's Talk: Office Hours For NCAA Student-Athletes

Monday, February 13th, 202309:00 AM - 10:30 AMStorrs CampusFieldhouse room 43

Let's Talk: Mental Health Office Hours program provides informal, confidential consultation with therapists from SHaW. The service is free of charge and offered on a first come, first served basis. These sessions are for all NCAA Student-Athletes. Students who may benefit from attending a Let's Talk session include:

•Students who want help connecting to resources but are unsure where to begin •Students who are looking for advice on a non-clinical issue •Students who are unsure about therapy and are curious about what it is like to talk to a therapist •Students who may have concerns about the mental health of a friend and seek advice on how to support their friend

See the full schedule here:

http://studenthealth.uconn.edu/lets-talk/

Join every Monday from 9 am - 10:30 am and Wednesday from 2:30pm - 4 pm at the Fieldhouse room 43

10am

Recovery Community Center Hours

Recovery Community Center Hours

Monday, February 13th, 202310:00 AM - 08:00 PMStorrs CampusCordial Storrs House, 1332 Storrss Road

If you are in recovery from substance use or other behavioral health disorders, considering recovery, or taking a break, the UConn Recovery Community offered by Student Health and Wellness can provide you with an affirming and supportive community. Our Recovery Center at Cordial Storrs House is open to students Monday to Friday from 10 a.m. to 8 p.m. We have a stocked pantry, couches for relaxing and connecting, tables for studying and art projects, a ping pong table, and an A/V system for group movie watching. Come on by!

11am

Let's Talk: Mental Health Office Hours

Let's Talk: Mental Health Office Hours

Monday, February 13th, 202311:00 AM - 12:30 PMStorrs CampusSU 324

Let's Talk: Mental Health Office Hours program provides informal, confidential consultation with therapists from SHaW. The service is free of charge and offered on a first come, first served basis. All undergraduate and graduate students are welcome!

Students who may benefit from attending a Let's Talk session include:

•Students who want help connecting to resources but are unsure where to begin •Students who are looking for advice on a non-clinical issue •Students who are unsure about therapy and are curious about what it is like to talk to a therapist •Students who may have concerns about the mental health of a friend and seek advice on how to support their friend

Join every Monday from 11 am -12:30 pm at the Student Union room 324

See the full schedule here:

http://studenthealth.uconn.edu/lets-talk/

11:30am

Finding My Place

Finding My Place

Monday, February 13th, 202311:30 AM - 12:30 PMStorrs CampusGroup referral

How to Manage the Challenges of Adjusting to College Life.

Weekly clinical group to support First Year Students on navigating new challenges that are part of the adjustment to university Life. Group will focus on adjusting to a new academic, residential and social aspects of transitioning to UConn. Learn about resources and practicing new coping skills to promote emotional well-being and academic success.

Group therapy offers unique benefits to students including:

Allowing students to find more clarity about current challenges with the help of a support system and a knowledgeable counselor.

Providing the opportunity for students to share and listen to the experiences of other group members.

Creating a safe space where members can give and receive feedback, support, and validation from others who have had similar experiences.

Allowing students to have their own journey in the group, which is enriched by the support and experience of others.

To get started with a group referral, please contact SHaW at 860-486-4705

More info about SHaW's Group Therapy sessions:

http://studenthealth.uconn.edu/mental-health/group-therapy/

1pm

Introduction to Mindfulness

Introduction to Mindfulness

Monday, February 13th, 202301:00 PM - 02:00 PMStorrs CampusArjona 4th floor, Room 403

Introduction to Mindfulness is a skill-based workshop meant to support stress reduction and overall wellbeing.

SKILLS AND CONCEPTS INTRODUCED • Definition and benefits of mindfulness • Present moment awareness • Noticing • Accepting

DROP-IN (no appointment required)
Mondays - Thursdays: 1 pm - 2 pm

Arjona 4th Floor, Room 403

2pm

Recovery Coaching Drop In Hours

Recovery Coaching Drop In Hours

Monday, February 13th, 202302:00 PM - 05:00 PMStorrs CampusCordial Storrs House, 1332 Storrss Road

First, what is a recovery coach? A Recovery Coach promotes recovery and removes barriers and obstacles to recovery. Recovery Coaches serve as a personal guide and mentor for anyone in or seeking recovery from a substance use disorder and/or other mental and behavioral health challenges. Recovery Coaches don't offer therapy, but can help you connect with one if that's an area you would like to explore. Recovery Coaching is available via scheduled drop in hours or by appointment. Virtual appointments also available.

The UConn Recovery Community is a program provided by Student Health and Wellness.

6pm

All Recovery Meetings

All Recovery Meetings

Monday, February 13th, 202306:00 PM - 07:00 PMStorrs CampusCordial Storrs House, 1332 Storrss Road

9am

Emotional Empowerment

Emotional Empowerment

Tuesday, February 14th, 202309:00 AM - 10:00 AMStorrs CampusGroup referral

Learn strategies (things you can DO) to address stress and difficult emotions in this peer group setting.

Each session will focus on a theme, such as visualization, working with negative thoughts, and more.

Group therapy offers unique benefits to students including:

Allowing students to find more clarity about current challenges with the help of a support system and a knowledgeable counselor.

Providing the opportunity for students to share and listen to the experiences of other group members.

Creating a safe space where members can give and receive feedback, support, and validation from others who have had similar experiences.

Allowing students to have their own journey in the group, which is enriched by the support and experience of others.

To get started with a group referral, please contact SHaW at 860-486-4705

More info about SHaW's Group Therapy sessions:

http://studenthealth.uconn.edu/mental-health/group-therapy/

10am

Recovery Community Center Hours

Recovery Community Center Hours

Tuesday, February 14th, 202310:00 AM - 08:00 PMStorrs CampusCordial Storrs House, 1332 Storrss Road

If you are in recovery from substance use or other behavioral health disorders, considering recovery, or taking a break, the UConn Recovery Community offered by Student Health and Wellness can provide you with an affirming and supportive community. Our Recovery Center at Cordial Storrs House is open to students Monday to Friday from 10 a.m. to 8 p.m. We have a stocked pantry, couches for relaxing and connecting, tables for studying and art projects, a ping pong table, and an A/V system for group movie watching. Come on by!

1pm

Introduction to Mindfulness

Introduction to Mindfulness

Tuesday, February 14th, 202301:00 PM - 02:00 PMStorrs CampusArjona 4th floor, Room 403

Introduction to Mindfulness is a skill-based workshop meant to support stress reduction and overall wellbeing.

SKILLS AND CONCEPTS INTRODUCED • Definition and benefits of mindfulness • Present moment awareness • Noticing • Accepting

DROP-IN (no appointment required)
Mondays - Thursdays: 1 pm - 2 pm

Arjona 4th Floor, Room 403

Let's Talk: Mental Health Office Hours

Let's Talk: Mental Health Office Hours

Tuesday, February 14th, 202301:00 PM - 02:30 PMStorrs CampusAsian American Cultural Center

Let's Talk: Mental Health Office Hours program provides informal, confidential consultation with therapists from SHaW. The service is free of charge and offered on a first come, first served basis. All undergraduate and graduate students are welcome!

Students who may benefit from attending a Let's Talk session include:

•Students who want help connecting to resources but are unsure where to begin •Students who are looking for advice on a non-clinical issue •Students who are unsure about therapy and are curious about what it is like to talk to a therapist •Students who may have concerns about the mental health of a friend and seek advice on how to support their friend

Join every Tuesday from 1 pm - 2:30 pm at the Asian American Cultural Center.

See the full schedule here:

http://studenthealth.uconn.edu/lets-talk/

2:30pm

Interpersonal Group for Graduate Students

Interpersonal Group for Graduate Students

Tuesday, February 14th, 202302:30 PM - 04:30 PMStorrs CampusGroup referral

Graduate Students Interpersonal Groups focuses on promoting emotional wellbeing as you balance academics, relationships, family, and personal responsibilities.

Groups offer a supportive confidential space to share your concerns, practice skills and get feedback.

Group therapy offers unique benefits to students including:

Allowing students to find more clarity about current challenges with the help of a support system and a knowledgeable counselor. Providing the opportunity for students to share and listen to the experiences of other group members. Creating a safe space where members can give and receive feedback, support, and validation from others who have had similar experiences. Allowing students to have their own journey in the group, which is enriched by the support and experience of others.

To get started with a group referral, please contact SHaW at 860-486-4705

More info about SHaW's Group Therapy sessions:

http://studenthealth.uconn.edu/mental-health/group-therapy/

3pm

Neurodiversity Support Group

Neurodiversity Support Group

Tuesday, February 14th, 202303:00 PM - 04:00 PMStorrs CampusGroup referral

The Neurodiversity Support group is for students who identify as being on the autism spectrum or as neurodiverse.

Starting college is a time of big changes. You're meeting new people in a new environment and have new expectations placed on you. Common challenges for students on the autism spectrum have fewer resources and support, building new relationships, adjusting to increased independence, time management, academic challenges, and managing stress and anxiety.

The goal of the group is to provide emotional support and psychoeducation to assist with navigating life as a college student. In addition, the hope is that you will feel accepted and supported by other students.

Group therapy offers unique benefits to students including:

Allowing students to find more clarity about current challenges with the help of a support system and a knowledgeable counselor. Providing the opportunity for students to share and listen to the experiences of other group members. Creating a safe space where members can give and receive feedback, support, and validation from others who have had similar experiences. Allowing students to have their own journey in the group, which is enriched by the support and experience of others.

To get started with a group referral, please contact SHaW at 860-486-4705

More info about SHaW's Group Therapy sessions:

http://studenthealth.uconn.edu/mental-health/group-therapy/

4pm

Recovery Coaching Drop In Hours

Recovery Coaching Drop In Hours

Tuesday, February 14th, 202304:00 PM - 07:00 PMStorrs CampusCordial Storrs House, 1332 Storrss Road

First, what is a recovery coach? A Recovery Coach promotes recovery and removes barriers and obstacles to recovery. Recovery Coaches serve as a personal guide and mentor for anyone in or seeking recovery from a substance use disorder and/or other mental and behavioral health challenges. Recovery Coaches don't offer therapy, but can help you connect with one if that's an area you would like to explore. Recovery Coaching is available via scheduled drop in hours or by appointment. Virtual appointments also available.

The UConn Recovery Community is a program provided by Student Health and Wellness.

5pm

Lavender Resilience Collective

Lavender Resilience Collective

Tuesday, February 14th, 202305:00 PM - 06:30 PMOtherVirtual

Student Health and Wellness' Office of Health Equity and The Rainbow Center are excited to announce another round of the Lavender Resilience Collective!

The Lavender Resilience Collective is an educational support group for LGBTQIA+ students aimed to interrupt any internalized bias they may have based on the identities they hold. Together, students will learn new tools to help build resilience and feel empowered to be their authentic selves.

This group will meet virtually on Tuesday evenings from 5 pm – 6:30 pm over 6 weeks starting on January 31, 2023.

Open to both undergraduate and graduate students. Interested students must register by completing this form by January 27, 2023.

For more information, contact SHaW's Health Equity Program Coordinator, Melanie Penalosa, at melanie.penalosa@uconn.edu.

Pet Therapy

Pet Therapy

Tuesday, February 14th, 202305:00 PM - 07:00 PMStorrs CampusCordial Storrs House, 1332 Storrs Road

Student Health and Wellness is hosting Pet Therapy every Tuesday from 5:00 pm to 7:00 pm at the UConn Recovery Community Center at Cordial Storrs House, 1332 Storrs Road. Stop by for some pet therapy play time!

Please note that Pet Therapy is provided on a volunteer basis. We cannot guarantee that dogs will be present the entire time.

Can't make it? No worries - Pet Therapy is WEEKLY!

For a full Pet Therapy schedule, visit:

http://studenthealth.uconn.edu/pet-therapy

Recovery Yoga

Recovery Yoga

Tuesday, February 14th, 202305:00 PM - 06:15 PMStorrs CampusUConn REC Center

Recovery Yoga is available for those who struggle with substance use and/or other mental and behavioral health disorders, are affected by a loved one's disorder, and/or support the recovery lifestyle. It combines trusted recovery meeting formats combined with pranayama breathing and vinyasa yoga. Sessions are facilitated by a certified yoga instructor. Sessions are held at UConn's REC Center in the Mind/Body Studio for anyone with access to UConn REC. Registration is required prior to attending class.

https://recreation.uconn.edu/group-fitness-schedule/

Recovery Yoga is offered in partnership with Student Health and Wellness.

6:30pm

Virtual Yoga

Virtual Yoga

Tuesday, February 14th, 202306:30 PM - 07:30 PMStorrs CampusOnline

Gentle Therapeutic Yoga with Jennifer:

Therapeutic Yoga skillfully blends movement (yoga poses/somatic exploration) and breathwork, with a meditative focus for a full body practice that calms, nurtures, strengthens and opens one into flexibility of body and mind.

Yoga is protective and enlivening.

Freeing you from habitual patterns of tension, this yoga creates a sense of spaciousness within, dissolves stress, strengthens core muscles, joint health, centeredness, postural alignment and groundedness, increases breath capacity and breath awareness, shifts stagnant emotions into movement and release, and is attentive to the subtle stuff of the mind, helping to free us from the driving forces of unconscious actions and thoughts.

This yoga is trauma aware, centering, and serenity building for gently living your beautiful life.

You'll practice yogic techniques that you can bring into your everyday experience for simply living a good day, and for increasing your capacity to be creatively present in your life. A yogic attitude toward self and practice is one of kindness, patience, and tenderness. We grow into our best selves in an inner atmosphere of loving care.

You're most welcome to join in and enjoy! All levels of practice are welcome! Beginners are welcome!

10am

Recovery Community Center Hours

Recovery Community Center Hours

Wednesday, February 15th, 202310:00 AM - 08:00 PMStorrs CampusCordial Storrs House, 1332 Storrss Road

If you are in recovery from substance use or other behavioral health disorders, considering recovery, or taking a break, the UConn Recovery Community offered by Student Health and Wellness can provide you with an affirming and supportive community. Our Recovery Center at Cordial Storrs House is open to students Monday to Friday from 10 a.m. to 8 p.m. We have a stocked pantry, couches for relaxing and connecting, tables for studying and art projects, a ping pong table, and an A/V system for group movie watching. Come on by!

12pm

Friends of Recovery

Friends of Recovery

Wednesday, February 15th, 202312:00 PM - 01:00 PMOtherVirtual/Online

12:30pm

Koru Mindfulness and Meditation Class

Koru Mindfulness and Meditation Class

Wednesday, February 15th, 202312:30 PM - 01:00 PMStorrs CampusCordial Storrs House, 1332 Storrss Road

Join your fellow students each Wednesday from 12:30 to 1:00 for this class. Koru Mindfulness was specifically designed for college students and other young adults. Students who practice Koru report feeling less stressed, more mindful, more rested, and experience greater self-compassion. Join Martha Goldstein-Schultz, Ph.D. and Koru Instructor each Wednesday for a 30-minute class at the UConn Recovery Community Center. The UConn Recovery Community is a program provided by Student Health and Wellness.
This is open to all UConn students.

1pm

Introduction to Mindfulness

Introduction to Mindfulness

Wednesday, February 15th, 202301:00 PM - 02:00 PMStorrs CampusArjona 4th floor, Room 403

Introduction to Mindfulness is a skill-based workshop meant to support stress reduction and overall wellbeing.

SKILLS AND CONCEPTS INTRODUCED • Definition and benefits of mindfulness • Present moment awareness • Noticing • Accepting

DROP-IN (no appointment required)
Mondays - Thursdays: 1 pm - 2 pm

Arjona 4th Floor, Room 403

2pm

Recovery Coaching Drop In Hours

Recovery Coaching Drop In Hours

Wednesday, February 15th, 202302:00 PM - 05:00 PMStorrs CampusCordial Storrs House, 1332 Storrss Road

First, what is a recovery coach? A Recovery Coach promotes recovery and removes barriers and obstacles to recovery. Recovery Coaches serve as a personal guide and mentor for anyone in or seeking recovery from a substance use disorder and/or other mental and behavioral health challenges. Recovery Coaches don't offer therapy, but can help you connect with one if that's an area you would like to explore. Recovery Coaching is available via scheduled drop in hours or by appointment. Virtual appointments also available.

The UConn Recovery Community is a program provided by Student Health and Wellness.

2:30pm

Interpersonal Group for Graduate Students

Interpersonal Group for Graduate Students

Wednesday, February 15th, 202302:30 PM - 04:00 PMStorrs CampusGroup referral

Graduate Students Interpersonal Groups focuses on promoting emotional wellbeing as you balance academics, relationships, family, and personal responsibilities.

Groups offer a supportive confidential space to share your concerns, practice skills and get feedback.

Group therapy offers unique benefits to students including:

Allowing students to find more clarity about current challenges with the help of a support system and a knowledgeable counselor. Providing the opportunity for students to share and listen to the experiences of other group members. Creating a safe space where members can give and receive feedback, support, and validation from others who have had similar experiences. Allowing students to have their own journey in the group, which is enriched by the support and experience of others.

To get started with a group referral, please contact SHaW at 860-486-4705

More info about SHaW's Group Therapy sessions:

http://studenthealth.uconn.edu/mental-health/group-therapy/

Interpersonal Group for Undergraduate Students

Interpersonal Group for Undergraduate Students

Wednesday, February 15th, 202302:30 PM - 04:00 PMStorrs CampusGroup referral

Undergraduate Students Interpersonal Groups focuses on promoting emotional wellbeing as you balance academics, relationships, family, and personal responsibilities.

Groups offer a supportive confidential space to share your concerns, practice skills and get feedback.

Group therapy offers unique benefits to students including:

Allowing students to find more clarity about current challenges with the help of a support system and a knowledgeable counselor. Providing the opportunity for students to share and listen to the experiences of other group members. Creating a safe space where members can give and receive feedback, support, and validation from others who have had similar experiences. Allowing students to have their own journey in the group, which is enriched by the support and experience of others.

To get started with a group referral, please contact SHaW at 860-486-4705

More info about SHaW's Group Therapy sessions:

http://studenthealth.uconn.edu/mental-health/group-therapy/

Let's Talk: Office Hours For NCAA Student-Athletes

Let's Talk: Office Hours For NCAA Student-Athletes

Wednesday, February 15th, 202302:30 PM - 04:00 PMStorrs CampusFieldhouse room 43

Let's Talk: Mental Health Office Hours program provides informal, confidential consultation with therapists from SHaW. The service is free of charge and offered on a first come, first served basis. These sessions are for all NCAA Student-Athletes. Students who may benefit from attending a Let's Talk session include:

•Students who want help connecting to resources but are unsure where to begin •Students who are looking for advice on a non-clinical issue •Students who are unsure about therapy and are curious about what it is like to talk to a therapist •Students who may have concerns about the mental health of a friend and seek advice on how to support their friend

See the full schedule here:

http://studenthealth.uconn.edu/lets-talk/

Join every Monday from 9 am - 10:30 am and Wednesday from 2:30pm - 4 pm at the Fieldhouse room 43

9:30am

Let's Talk: Mental Health Office Hours

Let's Talk: Mental Health Office Hours

Thursday, February 16th, 202309:30 AM - 11:00 AMStorrs CampusSU 324

Let's Talk: Mental Health Office Hours program provides informal, confidential consultation with therapists from SHaW. The service is free of charge and offered on a first come, first served basis. All undergraduate and graduate students are welcome!

Students who may benefit from attending a Let's Talk session include:

•Students who want help connecting to resources but are unsure where to begin •Students who are looking for advice on a non-clinical issue •Students who are unsure about therapy and are curious about what it is like to talk to a therapist •Students who may have concerns about the mental health of a friend and seek advice on how to support their friend

Join every Thursday from 9:30 am - 11 am at SU 324 and 1 pm - 2:30 pm at SHaW Hilda May Williams Building.

See the full schedule here:

http://studenthealth.uconn.edu/lets-talk/

10am

Recovery Community Center Hours

Recovery Community Center Hours

Thursday, February 16th, 202310:00 AM - 08:00 PMStorrs CampusCordial Storrs House, 1332 Storrss Road

If you are in recovery from substance use or other behavioral health disorders, considering recovery, or taking a break, the UConn Recovery Community offered by Student Health and Wellness can provide you with an affirming and supportive community. Our Recovery Center at Cordial Storrs House is open to students Monday to Friday from 10 a.m. to 8 p.m. We have a stocked pantry, couches for relaxing and connecting, tables for studying and art projects, a ping pong table, and an A/V system for group movie watching. Come on by!

1pm

Introduction to Mindfulness

Introduction to Mindfulness

Thursday, February 16th, 202301:00 PM - 02:00 PMStorrs CampusArjona 4th floor, Room 403

Introduction to Mindfulness is a skill-based workshop meant to support stress reduction and overall wellbeing.

SKILLS AND CONCEPTS INTRODUCED • Definition and benefits of mindfulness • Present moment awareness • Noticing • Accepting

DROP-IN (no appointment required)
Mondays - Thursdays: 1 pm - 2 pm

Arjona 4th Floor, Room 403

2:30pm

Interpersonal Group for Undergraduate Students

Interpersonal Group for Undergraduate Students

Thursday, February 16th, 202302:30 PM - 04:00 PMStorrs CampusGroup referral

Undergraduate Students Interpersonal Groups focuses on promoting emotional wellbeing as you balance academics, relationships, family, and personal responsibilities.

Groups offer a supportive confidential space to share your concerns, practice skills and get feedback.

Group therapy offers unique benefits to students including:

Allowing students to find more clarity about current challenges with the help of a support system and a knowledgeable counselor. Providing the opportunity for students to share and listen to the experiences of other group members. Creating a safe space where members can give and receive feedback, support, and validation from others who have had similar experiences. Allowing students to have their own journey in the group, which is enriched by the support and experience of others.

To get started with a group referral, please contact SHaW at 860-486-4705

More info about SHaW's Group Therapy sessions:

http://studenthealth.uconn.edu/mental-health/group-therapy/

4pm

Group Therapy - BLOOM: Undergraduate Black, Indigenous, and People of Color (BIPOC)

Group Therapy - BLOOM: Undergraduate Black, Indigenous, and People of Color (BIPOC)

Thursday, February 16th, 202304:00 PM - 05:30 PMStorrs CampusGroup referral

This group is a space created for female Black, Indigenous, and People of Color (BIPOC) - identifying students to cultivate vulnerability, safety, trust, connection, and growth. Bloom provides a place for group members to discuss issues unique to their experience at a predominantly white institution (PWI), including academic stress, relationships, race/ethnicity related stress, familial pressures and navigating cultural expectations. There will be an emphasis on healing, maintaining healthy relationships and setting boundaries. Bloom means to be open, blossom and to maintain flourishing conditions that help us grow. It's time to Bloom.

Group therapy offers unique benefits to students including:

Allowing students to find more clarity about current challenges with the help of a support system and a knowledgeable counselor.

Providing the opportunity for students to share and listen to the experiences of other group members.

Creating a safe space where members can give and receive feedback, support, and validation from others who have had similar experiences.

Allowing students to have their own journey in the group, which is enriched by the support and experience of others.

To get started with a group referral, please contact SHaW at 860-486-4705

More info about SHaW's Group Therapy sessions:

http://studenthealth.uconn.edu/mental-health/group-therapy/

Growth Through Grief

Growth Through Grief

Thursday, February 16th, 202304:00 PM - 05:00 PMStorrs CampusGroup referral

This weekly clinical group supports students grieving the death of a loved one and students coming together to support and empower each other during times of grief.

Group therapy offers unique benefits to students including:

Allowing students to find more clarity about current challenges with the help of a support system and a knowledgeable counselor. Providing the opportunity for students to share and listen to the experiences of other group members. Creating a safe space where members can give and receive feedback, support, and validation from others who have had similar experiences. Allowing students to have their own journey in the group, which is enriched by the support and experience of others.

To get started with a group referral, please contact SHaW at 860-486-4705

More info about SHaW's Group Therapy sessions:

http://studenthealth.uconn.edu/mental-health/group-therapy/

Virtual Yoga

Virtual Yoga

Thursday, February 16th, 202304:00 PM - 05:00 PMStorrs CampusOnline

Gentle Therapeutic Yoga with Jennifer:

Therapeutic Yoga skillfully blends movement (yoga poses/somatic exploration) and breathwork, with a meditative focus for a full body practice that calms, nurtures, strengthens and opens one into flexibility of body and mind.

Yoga is protective and enlivening.

Freeing you from habitual patterns of tension, this yoga creates a sense of spaciousness within, dissolves stress, strengthens core muscles, joint health, centeredness, postural alignment and groundedness, increases breath capacity and breath awareness, shifts stagnant emotions into movement and release, and is attentive to the subtle stuff of the mind, helping to free us from the driving forces of unconscious actions and thoughts.

This yoga is trauma aware, centering, and serenity building for gently living your beautiful life.

You'll practice yogic techniques that you can bring into your everyday experience for simply living a good day, and for increasing your capacity to be creatively present in your life. A yogic attitude toward self and practice is one of kindness, patience, and tenderness. We grow into our best selves in an inner atmosphere of loving care.

You're most welcome to join in and enjoy! All levels of practice are welcome! Beginners are welcome!

5:30pm

15 Minutes to Calm

15 Minutes to Calm

Thursday, February 16th, 202305:30 PM - 06:30 PMOtherOnline

Breathing & Being Kind to Yourself

Join us to practice breathing & practicing kindness to ourselves during our mediation this week. All students are welcome, & no experience necessary to participate.

https://uconnvtc.webex.com/join/apsc

10am

Recovery Community Center Hours

Recovery Community Center Hours

Friday, February 17th, 202310:00 AM - 08:00 PMStorrs CampusCordial Storrs House, 1332 Storrss Road

If you are in recovery from substance use or other behavioral health disorders, considering recovery, or taking a break, the UConn Recovery Community offered by Student Health and Wellness can provide you with an affirming and supportive community. Our Recovery Center at Cordial Storrs House is open to students Monday to Friday from 10 a.m. to 8 p.m. We have a stocked pantry, couches for relaxing and connecting, tables for studying and art projects, a ping pong table, and an A/V system for group movie watching. Come on by!

1pm

Families with Addiction Group Support

Families with Addiction Group Support

Friday, February 17th, 202301:00 PM - 02:15 PMStorrs CampusGroup referral

This group is for students who are or have been deeply affected by having parent(s) or sibling(s) struggling with addictions. May also consider situations where the family member's primary issue is a severe psychiatric disorder, but that substance use is also present.

Group therapy offers unique benefits to students including:

Allowing students to find more clarity about current challenges with the help of a support system and a knowledgeable counselor.

Providing the opportunity for students to share and listen to the experiences of other group members.

Creating a safe space where members can give and receive feedback, support, and validation from others who have had similar experiences.

Allowing students to have their own journey in the group, which is enriched by the support and experience of others.

To get started with a group referral, please contact SHaW at 860-486-4705

More info about SHaW's Group Therapy sessions:

http://studenthealth.uconn.edu/mental-health/group-therapy/

2pm

Recovery Coaching Drop In hours

Recovery Coaching Drop In hours

Friday, February 17th, 202302:00 PM - 05:00 PMStorrs CampusCordial Storrs House, 1332 Storrss Road

First, what is a recovery coach? A Recovery Coach promotes recovery and removes barriers and obstacles to recovery. Recovery Coaches serve as a personal guide and mentor for anyone in or seeking recovery from a substance use disorder and/or other mental and behavioral health challenges. Recovery Coaches don't offer therapy, but can help you connect with one if that's an area you would like to explore. Recovery Coaching is available via scheduled drop in hours or by appointment. Virtual appointments also available.

The UConn Recovery Community is a program provided by Student Health and Wellness.

3pm

RA Consultation Group

RA Consultation Group

Friday, February 17th, 202303:00 PM - 04:00 PMStorrs CampusDrop-in

This virtual group is available to all resident hall assistants on a drop-in basis. This group creates a space every RA can gain consultation from a licensed Mental Health clinician on how to handle difficult student situations on their floor and get support from other RAs.

Attendees will benefit from exploring challenges such as:

Identifying students in distress

Responding to disruptive behaviors

Effective ways to intervene

Enhancing self-care

Satisfaction in your role

An email with the Webex Link will be sent to all Resident Assistants at the start of the third week each month.

Group therapy offers unique benefits to students including:

Allowing students to find more clarity about current challenges with the help of a support system and a knowledgeable counselor. Providing the opportunity for students to share and listen to the experiences of other group members. Creating a safe space where members can give and receive feedback, support, and validation from others who have had similar experiences. Allowing students to have their own journey in the group, which is enriched by the support and experience of others.

This is a drop in group and no referral is needed.

More info about SHaW's Group Therapy sessions:

http://studenthealth.uconn.edu/mental-health/group-therapy/

6pm

12 Step Recovery Meetings

12 Step Recovery Meetings

Friday, February 17th, 202306:00 PM - 07:00 PMStorrs CampusCordial Storrs House, 1332 Storrss Road

19

20

21

22

23

24

25

9am

Let's Talk: Office Hours For NCAA Student-Athletes

Let's Talk: Office Hours For NCAA Student-Athletes

Monday, February 20th, 202309:00 AM - 10:30 AMStorrs CampusFieldhouse room 43

Let's Talk: Mental Health Office Hours program provides informal, confidential consultation with therapists from SHaW. The service is free of charge and offered on a first come, first served basis. These sessions are for all NCAA Student-Athletes. Students who may benefit from attending a Let's Talk session include:

•Students who want help connecting to resources but are unsure where to begin •Students who are looking for advice on a non-clinical issue •Students who are unsure about therapy and are curious about what it is like to talk to a therapist •Students who may have concerns about the mental health of a friend and seek advice on how to support their friend

See the full schedule here:

http://studenthealth.uconn.edu/lets-talk/

Join every Monday from 9 am - 10:30 am and Wednesday from 2:30pm - 4 pm at the Fieldhouse room 43

10am

Recovery Community Center Hours

Recovery Community Center Hours

Monday, February 20th, 202310:00 AM - 08:00 PMStorrs CampusCordial Storrs House, 1332 Storrss Road

If you are in recovery from substance use or other behavioral health disorders, considering recovery, or taking a break, the UConn Recovery Community offered by Student Health and Wellness can provide you with an affirming and supportive community. Our Recovery Center at Cordial Storrs House is open to students Monday to Friday from 10 a.m. to 8 p.m. We have a stocked pantry, couches for relaxing and connecting, tables for studying and art projects, a ping pong table, and an A/V system for group movie watching. Come on by!

11am

Let's Talk: Mental Health Office Hours

Let's Talk: Mental Health Office Hours

Monday, February 20th, 202311:00 AM - 12:30 PMStorrs CampusSU 324

Let's Talk: Mental Health Office Hours program provides informal, confidential consultation with therapists from SHaW. The service is free of charge and offered on a first come, first served basis. All undergraduate and graduate students are welcome!

Students who may benefit from attending a Let's Talk session include:

•Students who want help connecting to resources but are unsure where to begin •Students who are looking for advice on a non-clinical issue •Students who are unsure about therapy and are curious about what it is like to talk to a therapist •Students who may have concerns about the mental health of a friend and seek advice on how to support their friend

Join every Monday from 11 am -12:30 pm at the Student Union room 324

See the full schedule here:

http://studenthealth.uconn.edu/lets-talk/

11:30am

Finding My Place

Finding My Place

Monday, February 20th, 202311:30 AM - 12:30 PMStorrs CampusGroup referral

How to Manage the Challenges of Adjusting to College Life.

Weekly clinical group to support First Year Students on navigating new challenges that are part of the adjustment to university Life. Group will focus on adjusting to a new academic, residential and social aspects of transitioning to UConn. Learn about resources and practicing new coping skills to promote emotional well-being and academic success.

Group therapy offers unique benefits to students including:

Allowing students to find more clarity about current challenges with the help of a support system and a knowledgeable counselor.

Providing the opportunity for students to share and listen to the experiences of other group members.

Creating a safe space where members can give and receive feedback, support, and validation from others who have had similar experiences.

Allowing students to have their own journey in the group, which is enriched by the support and experience of others.

To get started with a group referral, please contact SHaW at 860-486-4705

More info about SHaW's Group Therapy sessions:

http://studenthealth.uconn.edu/mental-health/group-therapy/

1pm

Introduction to Mindfulness

Introduction to Mindfulness

Monday, February 20th, 202301:00 PM - 02:00 PMStorrs CampusArjona 4th floor, Room 403

Introduction to Mindfulness is a skill-based workshop meant to support stress reduction and overall wellbeing.

SKILLS AND CONCEPTS INTRODUCED • Definition and benefits of mindfulness • Present moment awareness • Noticing • Accepting

DROP-IN (no appointment required)
Mondays - Thursdays: 1 pm - 2 pm

Arjona 4th Floor, Room 403

2pm

Recovery Coaching Drop In Hours

Recovery Coaching Drop In Hours

Monday, February 20th, 202302:00 PM - 05:00 PMStorrs CampusCordial Storrs House, 1332 Storrss Road

First, what is a recovery coach? A Recovery Coach promotes recovery and removes barriers and obstacles to recovery. Recovery Coaches serve as a personal guide and mentor for anyone in or seeking recovery from a substance use disorder and/or other mental and behavioral health challenges. Recovery Coaches don't offer therapy, but can help you connect with one if that's an area you would like to explore. Recovery Coaching is available via scheduled drop in hours or by appointment. Virtual appointments also available.

The UConn Recovery Community is a program provided by Student Health and Wellness.

6pm

All Recovery Meetings

All Recovery Meetings

Monday, February 20th, 202306:00 PM - 07:00 PMStorrs CampusCordial Storrs House, 1332 Storrss Road

9am

Emotional Empowerment

Emotional Empowerment

Tuesday, February 21st, 202309:00 AM - 10:00 AMStorrs CampusGroup referral

Learn strategies (things you can DO) to address stress and difficult emotions in this peer group setting.

Each session will focus on a theme, such as visualization, working with negative thoughts, and more.

Group therapy offers unique benefits to students including:

Allowing students to find more clarity about current challenges with the help of a support system and a knowledgeable counselor.

Providing the opportunity for students to share and listen to the experiences of other group members.

Creating a safe space where members can give and receive feedback, support, and validation from others who have had similar experiences.

Allowing students to have their own journey in the group, which is enriched by the support and experience of others.

To get started with a group referral, please contact SHaW at 860-486-4705

More info about SHaW's Group Therapy sessions:

http://studenthealth.uconn.edu/mental-health/group-therapy/

10am

Recovery Community Center Hours

Recovery Community Center Hours

Tuesday, February 21st, 202310:00 AM - 08:00 PMStorrs CampusCordial Storrs House, 1332 Storrss Road

If you are in recovery from substance use or other behavioral health disorders, considering recovery, or taking a break, the UConn Recovery Community offered by Student Health and Wellness can provide you with an affirming and supportive community. Our Recovery Center at Cordial Storrs House is open to students Monday to Friday from 10 a.m. to 8 p.m. We have a stocked pantry, couches for relaxing and connecting, tables for studying and art projects, a ping pong table, and an A/V system for group movie watching. Come on by!

1pm

Introduction to Mindfulness

Introduction to Mindfulness

Tuesday, February 21st, 202301:00 PM - 02:00 PMStorrs CampusArjona 4th floor, Room 403

Introduction to Mindfulness is a skill-based workshop meant to support stress reduction and overall wellbeing.

SKILLS AND CONCEPTS INTRODUCED • Definition and benefits of mindfulness • Present moment awareness • Noticing • Accepting

DROP-IN (no appointment required)
Mondays - Thursdays: 1 pm - 2 pm

Arjona 4th Floor, Room 403

Let's Talk: Mental Health Office Hours

Let's Talk: Mental Health Office Hours

Tuesday, February 21st, 202301:00 PM - 02:30 PMStorrs CampusAsian American Cultural Center

Let's Talk: Mental Health Office Hours program provides informal, confidential consultation with therapists from SHaW. The service is free of charge and offered on a first come, first served basis. All undergraduate and graduate students are welcome!

Students who may benefit from attending a Let's Talk session include:

•Students who want help connecting to resources but are unsure where to begin •Students who are looking for advice on a non-clinical issue •Students who are unsure about therapy and are curious about what it is like to talk to a therapist •Students who may have concerns about the mental health of a friend and seek advice on how to support their friend

Join every Tuesday from 1 pm - 2:30 pm at the Asian American Cultural Center.

See the full schedule here:

http://studenthealth.uconn.edu/lets-talk/

2:30pm

Interpersonal Group for Graduate Students

Interpersonal Group for Graduate Students

Tuesday, February 21st, 202302:30 PM - 04:30 PMStorrs CampusGroup referral

Graduate Students Interpersonal Groups focuses on promoting emotional wellbeing as you balance academics, relationships, family, and personal responsibilities.

Groups offer a supportive confidential space to share your concerns, practice skills and get feedback.

Group therapy offers unique benefits to students including:

Allowing students to find more clarity about current challenges with the help of a support system and a knowledgeable counselor. Providing the opportunity for students to share and listen to the experiences of other group members. Creating a safe space where members can give and receive feedback, support, and validation from others who have had similar experiences. Allowing students to have their own journey in the group, which is enriched by the support and experience of others.

To get started with a group referral, please contact SHaW at 860-486-4705

More info about SHaW's Group Therapy sessions:

http://studenthealth.uconn.edu/mental-health/group-therapy/

3pm

Neurodiversity Support Group

Neurodiversity Support Group

Tuesday, February 21st, 202303:00 PM - 04:00 PMStorrs CampusGroup referral

The Neurodiversity Support group is for students who identify as being on the autism spectrum or as neurodiverse.

Starting college is a time of big changes. You're meeting new people in a new environment and have new expectations placed on you. Common challenges for students on the autism spectrum have fewer resources and support, building new relationships, adjusting to increased independence, time management, academic challenges, and managing stress and anxiety.

The goal of the group is to provide emotional support and psychoeducation to assist with navigating life as a college student. In addition, the hope is that you will feel accepted and supported by other students.

Group therapy offers unique benefits to students including:

Allowing students to find more clarity about current challenges with the help of a support system and a knowledgeable counselor. Providing the opportunity for students to share and listen to the experiences of other group members. Creating a safe space where members can give and receive feedback, support, and validation from others who have had similar experiences. Allowing students to have their own journey in the group, which is enriched by the support and experience of others.

To get started with a group referral, please contact SHaW at 860-486-4705

More info about SHaW's Group Therapy sessions:

http://studenthealth.uconn.edu/mental-health/group-therapy/

4pm

Recovery Ally Training Online

Recovery Ally Training Online

Tuesday, February 21st, 202304:00 PM - 06:00 PMOtherMicrosoft Teams

Do you care about someone struggling with a substance use disorder/addiction?

When you complete the training session, our hope is that you will be able to confidently support individuals by:

Understanding the complex nature of addiction as a disease and that substance use disorders often cannot be resolved by the individual simply choosing to stop.

Confronting myths and stigma regarding addiction and recovery and how its negative impact deters individuals from seeking support

Using empathetic language when a person chooses to honor you by disclosing that they are struggling with substance use.

Being available to effectively listen and use tactful communication techniques to respond to those who express the need for support.

Defining and understanding that recovery is a life-time journey with multiple pathways to achieving wellness in recovery.

Knowing available recovery support resources that are on and off campus and how to access them.

Register for a session at

https://studenthealth.uconn.edu/recovery/.

Anyone in the larger UConn Community is welcome!

Contact Information: Alison Allen, urc@uconn.edu

More

Recovery Coaching Drop In Hours

Recovery Coaching Drop In Hours

Tuesday, February 21st, 202304:00 PM - 07:00 PMStorrs CampusCordial Storrs House, 1332 Storrss Road

First, what is a recovery coach? A Recovery Coach promotes recovery and removes barriers and obstacles to recovery. Recovery Coaches serve as a personal guide and mentor for anyone in or seeking recovery from a substance use disorder and/or other mental and behavioral health challenges. Recovery Coaches don't offer therapy, but can help you connect with one if that's an area you would like to explore. Recovery Coaching is available via scheduled drop in hours or by appointment. Virtual appointments also available.

The UConn Recovery Community is a program provided by Student Health and Wellness.

5pm

Lavender Resilience Collective

Lavender Resilience Collective

Tuesday, February 21st, 202305:00 PM - 06:30 PMOtherVirtual

Student Health and Wellness' Office of Health Equity and The Rainbow Center are excited to announce another round of the Lavender Resilience Collective!

The Lavender Resilience Collective is an educational support group for LGBTQIA+ students aimed to interrupt any internalized bias they may have based on the identities they hold. Together, students will learn new tools to help build resilience and feel empowered to be their authentic selves.

This group will meet virtually on Tuesday evenings from 5 pm – 6:30 pm over 6 weeks starting on January 31, 2023.

Open to both undergraduate and graduate students. Interested students must register by completing this form by January 27, 2023.

For more information, contact SHaW's Health Equity Program Coordinator, Melanie Penalosa, at melanie.penalosa@uconn.edu.

Pet Therapy

Pet Therapy

Tuesday, February 21st, 202305:00 PM - 07:00 PMStorrs CampusCordial Storrs House, 1332 Storrs Road

Student Health and Wellness is hosting Pet Therapy every Tuesday from 5:00 pm to 7:00 pm at the UConn Recovery Community Center at Cordial Storrs House, 1332 Storrs Road. Stop by for some pet therapy play time!

Please note that Pet Therapy is provided on a volunteer basis. We cannot guarantee that dogs will be present the entire time.

Can't make it? No worries - Pet Therapy is WEEKLY!

For a full Pet Therapy schedule, visit:

http://studenthealth.uconn.edu/pet-therapy

Recovery Yoga

Recovery Yoga

Tuesday, February 21st, 202305:00 PM - 06:15 PMStorrs CampusUConn REC Center

Recovery Yoga is available for those who struggle with substance use and/or other mental and behavioral health disorders, are affected by a loved one's disorder, and/or support the recovery lifestyle. It combines trusted recovery meeting formats combined with pranayama breathing and vinyasa yoga. Sessions are facilitated by a certified yoga instructor. Sessions are held at UConn's REC Center in the Mind/Body Studio for anyone with access to UConn REC. Registration is required prior to attending class.

https://recreation.uconn.edu/group-fitness-schedule/

Recovery Yoga is offered in partnership with Student Health and Wellness.

6:30pm

Virtual Yoga

Virtual Yoga

Tuesday, February 21st, 202306:30 PM - 07:30 PMStorrs CampusOnline

Gentle Therapeutic Yoga with Jennifer:

Therapeutic Yoga skillfully blends movement (yoga poses/somatic exploration) and breathwork, with a meditative focus for a full body practice that calms, nurtures, strengthens and opens one into flexibility of body and mind.

Yoga is protective and enlivening.

Freeing you from habitual patterns of tension, this yoga creates a sense of spaciousness within, dissolves stress, strengthens core muscles, joint health, centeredness, postural alignment and groundedness, increases breath capacity and breath awareness, shifts stagnant emotions into movement and release, and is attentive to the subtle stuff of the mind, helping to free us from the driving forces of unconscious actions and thoughts.

This yoga is trauma aware, centering, and serenity building for gently living your beautiful life.

You'll practice yogic techniques that you can bring into your everyday experience for simply living a good day, and for increasing your capacity to be creatively present in your life. A yogic attitude toward self and practice is one of kindness, patience, and tenderness. We grow into our best selves in an inner atmosphere of loving care.

You're most welcome to join in and enjoy! All levels of practice are welcome! Beginners are welcome!

10am

Recovery Community Center Hours

Recovery Community Center Hours

Wednesday, February 22nd, 202310:00 AM - 08:00 PMStorrs CampusCordial Storrs House, 1332 Storrss Road

If you are in recovery from substance use or other behavioral health disorders, considering recovery, or taking a break, the UConn Recovery Community offered by Student Health and Wellness can provide you with an affirming and supportive community. Our Recovery Center at Cordial Storrs House is open to students Monday to Friday from 10 a.m. to 8 p.m. We have a stocked pantry, couches for relaxing and connecting, tables for studying and art projects, a ping pong table, and an A/V system for group movie watching. Come on by!

12pm

Friends of Recovery

Friends of Recovery

Wednesday, February 22nd, 202312:00 PM - 01:00 PMOtherVirtual/Online

12:30pm

Koru Mindfulness and Meditation Class

Koru Mindfulness and Meditation Class

Wednesday, February 22nd, 202312:30 PM - 01:00 PMStorrs CampusCordial Storrs House, 1332 Storrss Road

Join your fellow students each Wednesday from 12:30 to 1:00 for this class. Koru Mindfulness was specifically designed for college students and other young adults. Students who practice Koru report feeling less stressed, more mindful, more rested, and experience greater self-compassion. Join Martha Goldstein-Schultz, Ph.D. and Koru Instructor each Wednesday for a 30-minute class at the UConn Recovery Community Center. The UConn Recovery Community is a program provided by Student Health and Wellness.
This is open to all UConn students.

1pm

Introduction to Mindfulness

Introduction to Mindfulness

Wednesday, February 22nd, 202301:00 PM - 02:00 PMStorrs CampusArjona 4th floor, Room 403

Introduction to Mindfulness is a skill-based workshop meant to support stress reduction and overall wellbeing.

SKILLS AND CONCEPTS INTRODUCED • Definition and benefits of mindfulness • Present moment awareness • Noticing • Accepting

DROP-IN (no appointment required)
Mondays - Thursdays: 1 pm - 2 pm

Arjona 4th Floor, Room 403

2pm

Recovery Coaching Drop In Hours

Recovery Coaching Drop In Hours

Wednesday, February 22nd, 202302:00 PM - 05:00 PMStorrs CampusCordial Storrs House, 1332 Storrss Road

First, what is a recovery coach? A Recovery Coach promotes recovery and removes barriers and obstacles to recovery. Recovery Coaches serve as a personal guide and mentor for anyone in or seeking recovery from a substance use disorder and/or other mental and behavioral health challenges. Recovery Coaches don't offer therapy, but can help you connect with one if that's an area you would like to explore. Recovery Coaching is available via scheduled drop in hours or by appointment. Virtual appointments also available.

The UConn Recovery Community is a program provided by Student Health and Wellness.

2:30pm

Interpersonal Group for Graduate Students

Interpersonal Group for Graduate Students

Wednesday, February 22nd, 202302:30 PM - 04:00 PMStorrs CampusGroup referral

Graduate Students Interpersonal Groups focuses on promoting emotional wellbeing as you balance academics, relationships, family, and personal responsibilities.

Groups offer a supportive confidential space to share your concerns, practice skills and get feedback.

Group therapy offers unique benefits to students including:

Allowing students to find more clarity about current challenges with the help of a support system and a knowledgeable counselor. Providing the opportunity for students to share and listen to the experiences of other group members. Creating a safe space where members can give and receive feedback, support, and validation from others who have had similar experiences. Allowing students to have their own journey in the group, which is enriched by the support and experience of others.

To get started with a group referral, please contact SHaW at 860-486-4705

More info about SHaW's Group Therapy sessions:

http://studenthealth.uconn.edu/mental-health/group-therapy/

Interpersonal Group for Undergraduate Students

Interpersonal Group for Undergraduate Students

Wednesday, February 22nd, 202302:30 PM - 04:00 PMStorrs CampusGroup referral

Undergraduate Students Interpersonal Groups focuses on promoting emotional wellbeing as you balance academics, relationships, family, and personal responsibilities.

Groups offer a supportive confidential space to share your concerns, practice skills and get feedback.

Group therapy offers unique benefits to students including:

Allowing students to find more clarity about current challenges with the help of a support system and a knowledgeable counselor. Providing the opportunity for students to share and listen to the experiences of other group members. Creating a safe space where members can give and receive feedback, support, and validation from others who have had similar experiences. Allowing students to have their own journey in the group, which is enriched by the support and experience of others.

To get started with a group referral, please contact SHaW at 860-486-4705

More info about SHaW's Group Therapy sessions:

http://studenthealth.uconn.edu/mental-health/group-therapy/

Let's Talk: Office Hours For NCAA Student-Athletes

Let's Talk: Office Hours For NCAA Student-Athletes

Wednesday, February 22nd, 202302:30 PM - 04:00 PMStorrs CampusFieldhouse room 43

Let's Talk: Mental Health Office Hours program provides informal, confidential consultation with therapists from SHaW. The service is free of charge and offered on a first come, first served basis. These sessions are for all NCAA Student-Athletes. Students who may benefit from attending a Let's Talk session include:

•Students who want help connecting to resources but are unsure where to begin •Students who are looking for advice on a non-clinical issue •Students who are unsure about therapy and are curious about what it is like to talk to a therapist •Students who may have concerns about the mental health of a friend and seek advice on how to support their friend

See the full schedule here:

http://studenthealth.uconn.edu/lets-talk/

Join every Monday from 9 am - 10:30 am and Wednesday from 2:30pm - 4 pm at the Fieldhouse room 43

9:30am

Let's Talk: Mental Health Office Hours

Let's Talk: Mental Health Office Hours

Thursday, February 23rd, 202309:30 AM - 11:00 AMStorrs CampusSU 324

Let's Talk: Mental Health Office Hours program provides informal, confidential consultation with therapists from SHaW. The service is free of charge and offered on a first come, first served basis. All undergraduate and graduate students are welcome!

Students who may benefit from attending a Let's Talk session include:

•Students who want help connecting to resources but are unsure where to begin •Students who are looking for advice on a non-clinical issue •Students who are unsure about therapy and are curious about what it is like to talk to a therapist •Students who may have concerns about the mental health of a friend and seek advice on how to support their friend

Join every Thursday from 9:30 am - 11 am at SU 324 and 1 pm - 2:30 pm at SHaW Hilda May Williams Building.

See the full schedule here:

http://studenthealth.uconn.edu/lets-talk/

10am

Recovery Community Center Hours

Recovery Community Center Hours

Thursday, February 23rd, 202310:00 AM - 08:00 PMStorrs CampusCordial Storrs House, 1332 Storrss Road

If you are in recovery from substance use or other behavioral health disorders, considering recovery, or taking a break, the UConn Recovery Community offered by Student Health and Wellness can provide you with an affirming and supportive community. Our Recovery Center at Cordial Storrs House is open to students Monday to Friday from 10 a.m. to 8 p.m. We have a stocked pantry, couches for relaxing and connecting, tables for studying and art projects, a ping pong table, and an A/V system for group movie watching. Come on by!

1pm

Introduction to Mindfulness

Introduction to Mindfulness

Thursday, February 23rd, 202301:00 PM - 02:00 PMStorrs CampusArjona 4th floor, Room 403

Introduction to Mindfulness is a skill-based workshop meant to support stress reduction and overall wellbeing.

SKILLS AND CONCEPTS INTRODUCED • Definition and benefits of mindfulness • Present moment awareness • Noticing • Accepting

DROP-IN (no appointment required)
Mondays - Thursdays: 1 pm - 2 pm

Arjona 4th Floor, Room 403

2:30pm

Interpersonal Group for Undergraduate Students

Interpersonal Group for Undergraduate Students

Thursday, February 23rd, 202302:30 PM - 04:00 PMStorrs CampusGroup referral

Undergraduate Students Interpersonal Groups focuses on promoting emotional wellbeing as you balance academics, relationships, family, and personal responsibilities.

Groups offer a supportive confidential space to share your concerns, practice skills and get feedback.

Group therapy offers unique benefits to students including:

Allowing students to find more clarity about current challenges with the help of a support system and a knowledgeable counselor. Providing the opportunity for students to share and listen to the experiences of other group members. Creating a safe space where members can give and receive feedback, support, and validation from others who have had similar experiences. Allowing students to have their own journey in the group, which is enriched by the support and experience of others.

To get started with a group referral, please contact SHaW at 860-486-4705

More info about SHaW's Group Therapy sessions:

http://studenthealth.uconn.edu/mental-health/group-therapy/

4pm

Group Therapy - BLOOM: Undergraduate Black, Indigenous, and People of Color (BIPOC)

Group Therapy - BLOOM: Undergraduate Black, Indigenous, and People of Color (BIPOC)

Thursday, February 23rd, 202304:00 PM - 05:30 PMStorrs CampusGroup referral

This group is a space created for female Black, Indigenous, and People of Color (BIPOC) - identifying students to cultivate vulnerability, safety, trust, connection, and growth. Bloom provides a place for group members to discuss issues unique to their experience at a predominantly white institution (PWI), including academic stress, relationships, race/ethnicity related stress, familial pressures and navigating cultural expectations. There will be an emphasis on healing, maintaining healthy relationships and setting boundaries. Bloom means to be open, blossom and to maintain flourishing conditions that help us grow. It's time to Bloom.

Group therapy offers unique benefits to students including:

Allowing students to find more clarity about current challenges with the help of a support system and a knowledgeable counselor.

Providing the opportunity for students to share and listen to the experiences of other group members.

Creating a safe space where members can give and receive feedback, support, and validation from others who have had similar experiences.

Allowing students to have their own journey in the group, which is enriched by the support and experience of others.

To get started with a group referral, please contact SHaW at 860-486-4705

More info about SHaW's Group Therapy sessions:

http://studenthealth.uconn.edu/mental-health/group-therapy/

Growth Through Grief

Growth Through Grief

Thursday, February 23rd, 202304:00 PM - 05:00 PMStorrs CampusGroup referral

This weekly clinical group supports students grieving the death of a loved one and students coming together to support and empower each other during times of grief.

Group therapy offers unique benefits to students including:

Allowing students to find more clarity about current challenges with the help of a support system and a knowledgeable counselor. Providing the opportunity for students to share and listen to the experiences of other group members. Creating a safe space where members can give and receive feedback, support, and validation from others who have had similar experiences. Allowing students to have their own journey in the group, which is enriched by the support and experience of others.

To get started with a group referral, please contact SHaW at 860-486-4705

More info about SHaW's Group Therapy sessions:

http://studenthealth.uconn.edu/mental-health/group-therapy/

Virtual Yoga

Virtual Yoga

Thursday, February 23rd, 202304:00 PM - 05:00 PMStorrs CampusOnline

Gentle Therapeutic Yoga with Jennifer:

Therapeutic Yoga skillfully blends movement (yoga poses/somatic exploration) and breathwork, with a meditative focus for a full body practice that calms, nurtures, strengthens and opens one into flexibility of body and mind.

Yoga is protective and enlivening.

Freeing you from habitual patterns of tension, this yoga creates a sense of spaciousness within, dissolves stress, strengthens core muscles, joint health, centeredness, postural alignment and groundedness, increases breath capacity and breath awareness, shifts stagnant emotions into movement and release, and is attentive to the subtle stuff of the mind, helping to free us from the driving forces of unconscious actions and thoughts.

This yoga is trauma aware, centering, and serenity building for gently living your beautiful life.

You'll practice yogic techniques that you can bring into your everyday experience for simply living a good day, and for increasing your capacity to be creatively present in your life. A yogic attitude toward self and practice is one of kindness, patience, and tenderness. We grow into our best selves in an inner atmosphere of loving care.

You're most welcome to join in and enjoy! All levels of practice are welcome! Beginners are welcome!

5pm

Innovate Wellness Design Thinking Workshop Series

Innovate Wellness Design Thinking Workshop Series

Thursday, February 23rd, 202305:00 PM - 07:00 PMStorrs CampusBUSN 391 OPIM Lab

Earn your Innovate Wellness Design Thinking Workshop Certificate and Badge this semester with Student Health and Wellness's Innovate Wellness team! Over the course of 5 workshop sessions, you will work with professionals and experts in Design Thinking and innovation through tangible and hands-on learning. This is an opportunity to gain new skills and bolster your resume while gaining the foundational tools and experience in design thinking fundamentals.

More info:

https://studenthealth.uconn.edu/wp-content/uploads/sites/1709/2023/02/IW-Design-Thinking-Workshop-Series.pdf

Contact Information: paula.mcdowell@uconn.edu

More

5:30pm

15 Minutes to Calm

15 Minutes to Calm

Thursday, February 23rd, 202305:30 PM - 06:30 PMOtherOnline

Breathing & Meditation for Anxiety

Join us to this week to practice breathing & meditation for anxiety to bring a calmness to our day. All students are welcome, & no experience necessary to participate.

https://uconnvtc.webex.com/join/apsc

10am

Recovery Community Center Hours

Recovery Community Center Hours

Friday, February 24th, 202310:00 AM - 08:00 PMStorrs CampusCordial Storrs House, 1332 Storrss Road

If you are in recovery from substance use or other behavioral health disorders, considering recovery, or taking a break, the UConn Recovery Community offered by Student Health and Wellness can provide you with an affirming and supportive community. Our Recovery Center at Cordial Storrs House is open to students Monday to Friday from 10 a.m. to 8 p.m. We have a stocked pantry, couches for relaxing and connecting, tables for studying and art projects, a ping pong table, and an A/V system for group movie watching. Come on by!

1pm

Families with Addiction Group Support

Families with Addiction Group Support

Friday, February 24th, 202301:00 PM - 02:15 PMStorrs CampusGroup referral

This group is for students who are or have been deeply affected by having parent(s) or sibling(s) struggling with addictions. May also consider situations where the family member's primary issue is a severe psychiatric disorder, but that substance use is also present.

Group therapy offers unique benefits to students including:

Allowing students to find more clarity about current challenges with the help of a support system and a knowledgeable counselor.

Providing the opportunity for students to share and listen to the experiences of other group members.

Creating a safe space where members can give and receive feedback, support, and validation from others who have had similar experiences.

Allowing students to have their own journey in the group, which is enriched by the support and experience of others.

To get started with a group referral, please contact SHaW at 860-486-4705

More info about SHaW's Group Therapy sessions:

http://studenthealth.uconn.edu/mental-health/group-therapy/

2pm

Recovery Coaching Drop In hours

Recovery Coaching Drop In hours

Friday, February 24th, 202302:00 PM - 05:00 PMStorrs CampusCordial Storrs House, 1332 Storrss Road

First, what is a recovery coach? A Recovery Coach promotes recovery and removes barriers and obstacles to recovery. Recovery Coaches serve as a personal guide and mentor for anyone in or seeking recovery from a substance use disorder and/or other mental and behavioral health challenges. Recovery Coaches don't offer therapy, but can help you connect with one if that's an area you would like to explore. Recovery Coaching is available via scheduled drop in hours or by appointment. Virtual appointments also available.

The UConn Recovery Community is a program provided by Student Health and Wellness.

6pm

12 Step Recovery Meetings

12 Step Recovery Meetings

Friday, February 24th, 202306:00 PM - 07:00 PMStorrs CampusCordial Storrs House, 1332 Storrss Road

26

27

28

1

2

3

4

9am

Let's Talk: Office Hours For NCAA Student-Athletes

Let's Talk: Office Hours For NCAA Student-Athletes

Monday, February 27th, 202309:00 AM - 10:30 AMStorrs CampusFieldhouse room 43

Let's Talk: Mental Health Office Hours program provides informal, confidential consultation with therapists from SHaW. The service is free of charge and offered on a first come, first served basis. These sessions are for all NCAA Student-Athletes. Students who may benefit from attending a Let's Talk session include:

•Students who want help connecting to resources but are unsure where to begin •Students who are looking for advice on a non-clinical issue •Students who are unsure about therapy and are curious about what it is like to talk to a therapist •Students who may have concerns about the mental health of a friend and seek advice on how to support their friend

See the full schedule here:

http://studenthealth.uconn.edu/lets-talk/

Join every Monday from 9 am - 10:30 am and Wednesday from 2:30pm - 4 pm at the Fieldhouse room 43

10am

Recovery Community Center Hours

Recovery Community Center Hours

Monday, February 27th, 202310:00 AM - 08:00 PMStorrs CampusCordial Storrs House, 1332 Storrss Road

If you are in recovery from substance use or other behavioral health disorders, considering recovery, or taking a break, the UConn Recovery Community offered by Student Health and Wellness can provide you with an affirming and supportive community. Our Recovery Center at Cordial Storrs House is open to students Monday to Friday from 10 a.m. to 8 p.m. We have a stocked pantry, couches for relaxing and connecting, tables for studying and art projects, a ping pong table, and an A/V system for group movie watching. Come on by!

11am

Let's Talk: Mental Health Office Hours

Let's Talk: Mental Health Office Hours

Monday, February 27th, 202311:00 AM - 12:30 PMStorrs CampusSU 324

Let's Talk: Mental Health Office Hours program provides informal, confidential consultation with therapists from SHaW. The service is free of charge and offered on a first come, first served basis. All undergraduate and graduate students are welcome!

Students who may benefit from attending a Let's Talk session include:

•Students who want help connecting to resources but are unsure where to begin •Students who are looking for advice on a non-clinical issue •Students who are unsure about therapy and are curious about what it is like to talk to a therapist •Students who may have concerns about the mental health of a friend and seek advice on how to support their friend

Join every Monday from 11 am -12:30 pm at the Student Union room 324

See the full schedule here:

http://studenthealth.uconn.edu/lets-talk/

11:30am

Finding My Place

Finding My Place

Monday, February 27th, 202311:30 AM - 12:30 PMStorrs CampusGroup referral

How to Manage the Challenges of Adjusting to College Life.

Weekly clinical group to support First Year Students on navigating new challenges that are part of the adjustment to university Life. Group will focus on adjusting to a new academic, residential and social aspects of transitioning to UConn. Learn about resources and practicing new coping skills to promote emotional well-being and academic success.

Group therapy offers unique benefits to students including:

Allowing students to find more clarity about current challenges with the help of a support system and a knowledgeable counselor.

Providing the opportunity for students to share and listen to the experiences of other group members.

Creating a safe space where members can give and receive feedback, support, and validation from others who have had similar experiences.

Allowing students to have their own journey in the group, which is enriched by the support and experience of others.

To get started with a group referral, please contact SHaW at 860-486-4705

More info about SHaW's Group Therapy sessions:

http://studenthealth.uconn.edu/mental-health/group-therapy/

1pm

Introduction to Mindfulness

Introduction to Mindfulness

Monday, February 27th, 202301:00 PM - 02:00 PMStorrs CampusArjona 4th floor, Room 403

Introduction to Mindfulness is a skill-based workshop meant to support stress reduction and overall wellbeing.

SKILLS AND CONCEPTS INTRODUCED • Definition and benefits of mindfulness • Present moment awareness • Noticing • Accepting

DROP-IN (no appointment required)
Mondays - Thursdays: 1 pm - 2 pm

Arjona 4th Floor, Room 403

2pm

Recovery Coaching Drop In Hours

Recovery Coaching Drop In Hours

Monday, February 27th, 202302:00 PM - 05:00 PMStorrs CampusCordial Storrs House, 1332 Storrss Road

First, what is a recovery coach? A Recovery Coach promotes recovery and removes barriers and obstacles to recovery. Recovery Coaches serve as a personal guide and mentor for anyone in or seeking recovery from a substance use disorder and/or other mental and behavioral health challenges. Recovery Coaches don't offer therapy, but can help you connect with one if that's an area you would like to explore. Recovery Coaching is available via scheduled drop in hours or by appointment. Virtual appointments also available.

The UConn Recovery Community is a program provided by Student Health and Wellness.

4pm

Free & Private Rapid HIV Test/HepC Test @ The RC

Free & Private Rapid HIV Test/HepC Test @ The RC

Monday, February 27th, 202304:00 PM - 07:00 PMStorrs CampusRainbow Center; Student Union 403

The Rainbow Center is a UConn/Storrs campus spot to get a free and private Rapid HIV test and a HepC test which allows for results to be known within the half-hour, made possible with the generous support of the Risk Reduction Outreach program of Perception Programs, Inc., of Willimantic (

http://www.perceptionprogram.org).

This test is free of charge and open to all, however there are approximately TEN spots available per day of testing! No appointments will be taken due to the need for privacy. Arrive early because testing is first come, first served. Numbers will be given out to individuals and people need to wait in the office. If a person leaves the office and their number is called, we can substitute another person at our discretion. If a person misses their opportunity to get tested because they need to leave, they can be tested on another day that we offer the testing.

The Rainbow Center is located in room 403 of the Student Union.

One may always obtain free, rapid, and private HIV tests and Hepatitis C (HCV) tests through the Risk Reduction Outreach Program, a component of Perception Programs, Inc., which provides services to Windham and Tolland Counties. Its office is located at 90 South Park Street (use Young Street entrance) in Willimantic. The phone number is 860-450-7128.

Also, there is free HIV testing at your local Department of Health and other organizations. Consult

http://www.hivtest.org

for more test sites in your area.

Admission Fee: Free but limited slots available; first come, first served

This test is free of charge and open to all, however there are approximately TEN spots available per day of testing! No appointments will be taken due to the need for privacy. Arrive early because testing is first come, first served. Numbers will be given out to individuals and people need to wait in the office. If a person leaves the office and their number is called, we can substitute another person at our discretion. If a person misses their opportunity to get tested because they need to leave, they can be tested on another day that we offer the testing.

Test dates during the Spring 2022 semester are as follows:

Monday, January 23 @ 4-7pm

Wednesday, February 16 @ 10:00am - 1:00pm

Monday, February 28 @ 4:00pm - 7:00pm

Wednesday, March 23 @ 10:00am - 1:00pm

Monday, March 28 @ 4:00pm - 7:00pm

Wednesday, April 13 @ 10:00am - 1:00pm

Monday, April 25 @ 4:00pm - 7:00pm

Contact Information: rainbowcenter@uconn.edu

More

6pm

All Recovery Meetings

All Recovery Meetings

Monday, February 27th, 202306:00 PM - 07:00 PMStorrs CampusCordial Storrs House, 1332 Storrss Road

9am

Emotional Empowerment

Emotional Empowerment

Tuesday, February 28th, 202309:00 AM - 10:00 AMStorrs CampusGroup referral

Learn strategies (things you can DO) to address stress and difficult emotions in this peer group setting.

Each session will focus on a theme, such as visualization, working with negative thoughts, and more.

Group therapy offers unique benefits to students including:

Allowing students to find more clarity about current challenges with the help of a support system and a knowledgeable counselor.

Providing the opportunity for students to share and listen to the experiences of other group members.

Creating a safe space where members can give and receive feedback, support, and validation from others who have had similar experiences.

Allowing students to have their own journey in the group, which is enriched by the support and experience of others.

To get started with a group referral, please contact SHaW at 860-486-4705

More info about SHaW's Group Therapy sessions:

http://studenthealth.uconn.edu/mental-health/group-therapy/

10am

Recovery Community Center Hours

Recovery Community Center Hours

Tuesday, February 28th, 202310:00 AM - 08:00 PMStorrs CampusCordial Storrs House, 1332 Storrss Road

If you are in recovery from substance use or other behavioral health disorders, considering recovery, or taking a break, the UConn Recovery Community offered by Student Health and Wellness can provide you with an affirming and supportive community. Our Recovery Center at Cordial Storrs House is open to students Monday to Friday from 10 a.m. to 8 p.m. We have a stocked pantry, couches for relaxing and connecting, tables for studying and art projects, a ping pong table, and an A/V system for group movie watching. Come on by!

1pm

Introduction to Mindfulness

Introduction to Mindfulness

Tuesday, February 28th, 202301:00 PM - 02:00 PMStorrs CampusArjona 4th floor, Room 403

Introduction to Mindfulness is a skill-based workshop meant to support stress reduction and overall wellbeing.

SKILLS AND CONCEPTS INTRODUCED • Definition and benefits of mindfulness • Present moment awareness • Noticing • Accepting

DROP-IN (no appointment required)
Mondays - Thursdays: 1 pm - 2 pm

Arjona 4th Floor, Room 403

Let's Talk: Mental Health Office Hours

Let's Talk: Mental Health Office Hours

Tuesday, February 28th, 202301:00 PM - 02:30 PMStorrs CampusAsian American Cultural Center

Let's Talk: Mental Health Office Hours program provides informal, confidential consultation with therapists from SHaW. The service is free of charge and offered on a first come, first served basis. All undergraduate and graduate students are welcome!

Students who may benefit from attending a Let's Talk session include:

•Students who want help connecting to resources but are unsure where to begin •Students who are looking for advice on a non-clinical issue •Students who are unsure about therapy and are curious about what it is like to talk to a therapist •Students who may have concerns about the mental health of a friend and seek advice on how to support their friend

Join every Tuesday from 1 pm - 2:30 pm at the Asian American Cultural Center.

See the full schedule here:

http://studenthealth.uconn.edu/lets-talk/

2:30pm

Interpersonal Group for Graduate Students

Interpersonal Group for Graduate Students

Tuesday, February 28th, 202302:30 PM - 04:30 PMStorrs CampusGroup referral

Graduate Students Interpersonal Groups focuses on promoting emotional wellbeing as you balance academics, relationships, family, and personal responsibilities.

Groups offer a supportive confidential space to share your concerns, practice skills and get feedback.

Group therapy offers unique benefits to students including:

Allowing students to find more clarity about current challenges with the help of a support system and a knowledgeable counselor. Providing the opportunity for students to share and listen to the experiences of other group members. Creating a safe space where members can give and receive feedback, support, and validation from others who have had similar experiences. Allowing students to have their own journey in the group, which is enriched by the support and experience of others.

To get started with a group referral, please contact SHaW at 860-486-4705

More info about SHaW's Group Therapy sessions:

http://studenthealth.uconn.edu/mental-health/group-therapy/

3pm

Neurodiversity Support Group

Neurodiversity Support Group

Tuesday, February 28th, 202303:00 PM - 04:00 PMStorrs CampusGroup referral

The Neurodiversity Support group is for students who identify as being on the autism spectrum or as neurodiverse.

Starting college is a time of big changes. You're meeting new people in a new environment and have new expectations placed on you. Common challenges for students on the autism spectrum have fewer resources and support, building new relationships, adjusting to increased independence, time management, academic challenges, and managing stress and anxiety.

The goal of the group is to provide emotional support and psychoeducation to assist with navigating life as a college student. In addition, the hope is that you will feel accepted and supported by other students.

Group therapy offers unique benefits to students including:

Allowing students to find more clarity about current challenges with the help of a support system and a knowledgeable counselor. Providing the opportunity for students to share and listen to the experiences of other group members. Creating a safe space where members can give and receive feedback, support, and validation from others who have had similar experiences. Allowing students to have their own journey in the group, which is enriched by the support and experience of others.

To get started with a group referral, please contact SHaW at 860-486-4705

More info about SHaW's Group Therapy sessions:

http://studenthealth.uconn.edu/mental-health/group-therapy/

4pm

Recovery Coaching Drop In Hours

Recovery Coaching Drop In Hours

Tuesday, February 28th, 202304:00 PM - 07:00 PMStorrs CampusCordial Storrs House, 1332 Storrss Road

First, what is a recovery coach? A Recovery Coach promotes recovery and removes barriers and obstacles to recovery. Recovery Coaches serve as a personal guide and mentor for anyone in or seeking recovery from a substance use disorder and/or other mental and behavioral health challenges. Recovery Coaches don't offer therapy, but can help you connect with one if that's an area you would like to explore. Recovery Coaching is available via scheduled drop in hours or by appointment. Virtual appointments also available.

The UConn Recovery Community is a program provided by Student Health and Wellness.

5pm

Lavender Resilience Collective

Lavender Resilience Collective

Tuesday, February 28th, 202305:00 PM - 06:30 PMOtherVirtual

Student Health and Wellness' Office of Health Equity and The Rainbow Center are excited to announce another round of the Lavender Resilience Collective!

The Lavender Resilience Collective is an educational support group for LGBTQIA+ students aimed to interrupt any internalized bias they may have based on the identities they hold. Together, students will learn new tools to help build resilience and feel empowered to be their authentic selves.

This group will meet virtually on Tuesday evenings from 5 pm – 6:30 pm over 6 weeks starting on January 31, 2023.

Open to both undergraduate and graduate students. Interested students must register by completing this form by January 27, 2023.

For more information, contact SHaW's Health Equity Program Coordinator, Melanie Penalosa, at melanie.penalosa@uconn.edu.

Pet Therapy

Pet Therapy

Tuesday, February 28th, 202305:00 PM - 07:00 PMStorrs CampusCordial Storrs House, 1332 Storrs Road

Student Health and Wellness is hosting Pet Therapy every Tuesday from 5:00 pm to 7:00 pm at the UConn Recovery Community Center at Cordial Storrs House, 1332 Storrs Road. Stop by for some pet therapy play time!

Please note that Pet Therapy is provided on a volunteer basis. We cannot guarantee that dogs will be present the entire time.

Can't make it? No worries - Pet Therapy is WEEKLY!

For a full Pet Therapy schedule, visit:

http://studenthealth.uconn.edu/pet-therapy

Recovery Yoga

Recovery Yoga

Tuesday, February 28th, 202305:00 PM - 06:15 PMStorrs CampusUConn REC Center

Recovery Yoga is available for those who struggle with substance use and/or other mental and behavioral health disorders, are affected by a loved one's disorder, and/or support the recovery lifestyle. It combines trusted recovery meeting formats combined with pranayama breathing and vinyasa yoga. Sessions are facilitated by a certified yoga instructor. Sessions are held at UConn's REC Center in the Mind/Body Studio for anyone with access to UConn REC. Registration is required prior to attending class.

https://recreation.uconn.edu/group-fitness-schedule/

Recovery Yoga is offered in partnership with Student Health and Wellness.

6:30pm

Virtual Yoga

Virtual Yoga

Tuesday, February 28th, 202306:30 PM - 07:30 PMStorrs CampusOnline

Gentle Therapeutic Yoga with Jennifer:

Therapeutic Yoga skillfully blends movement (yoga poses/somatic exploration) and breathwork, with a meditative focus for a full body practice that calms, nurtures, strengthens and opens one into flexibility of body and mind.

Yoga is protective and enlivening.

Freeing you from habitual patterns of tension, this yoga creates a sense of spaciousness within, dissolves stress, strengthens core muscles, joint health, centeredness, postural alignment and groundedness, increases breath capacity and breath awareness, shifts stagnant emotions into movement and release, and is attentive to the subtle stuff of the mind, helping to free us from the driving forces of unconscious actions and thoughts.

This yoga is trauma aware, centering, and serenity building for gently living your beautiful life.

You'll practice yogic techniques that you can bring into your everyday experience for simply living a good day, and for increasing your capacity to be creatively present in your life. A yogic attitude toward self and practice is one of kindness, patience, and tenderness. We grow into our best selves in an inner atmosphere of loving care.

You're most welcome to join in and enjoy! All levels of practice are welcome! Beginners are welcome!

10am

Recovery Community Center Hours

Recovery Community Center Hours

Wednesday, March 1st, 202310:00 AM - 08:00 PMStorrs CampusCordial Storrs House, 1332 Storrss Road

If you are in recovery from substance use or other behavioral health disorders, considering recovery, or taking a break, the UConn Recovery Community offered by Student Health and Wellness can provide you with an affirming and supportive community. Our Recovery Center at Cordial Storrs House is open to students Monday to Friday from 10 a.m. to 8 p.m. We have a stocked pantry, couches for relaxing and connecting, tables for studying and art projects, a ping pong table, and an A/V system for group movie watching. Come on by!

12pm

Friends of Recovery

Friends of Recovery

Wednesday, March 1st, 202312:00 PM - 01:00 PMOtherVirtual/Online

12:30pm

Koru Mindfulness and Meditation Class

Koru Mindfulness and Meditation Class

Wednesday, March 1st, 202312:30 PM - 01:00 PMStorrs CampusCordial Storrs House, 1332 Storrss Road

Join your fellow students each Wednesday from 12:30 to 1:00 for this class. Koru Mindfulness was specifically designed for college students and other young adults. Students who practice Koru report feeling less stressed, more mindful, more rested, and experience greater self-compassion. Join Martha Goldstein-Schultz, Ph.D. and Koru Instructor each Wednesday for a 30-minute class at the UConn Recovery Community Center. The UConn Recovery Community is a program provided by Student Health and Wellness.
This is open to all UConn students.

1pm

Introduction to Mindfulness

Introduction to Mindfulness

Wednesday, March 1st, 202301:00 PM - 02:00 PMStorrs CampusArjona 4th floor, Room 403

Introduction to Mindfulness is a skill-based workshop meant to support stress reduction and overall wellbeing.

SKILLS AND CONCEPTS INTRODUCED • Definition and benefits of mindfulness • Present moment awareness • Noticing • Accepting

DROP-IN (no appointment required)
Mondays - Thursdays: 1 pm - 2 pm

Arjona 4th Floor, Room 403

2pm

Recovery Coaching Drop In Hours

Recovery Coaching Drop In Hours

Wednesday, March 1st, 202302:00 PM - 05:00 PMStorrs CampusCordial Storrs House, 1332 Storrss Road

First, what is a recovery coach? A Recovery Coach promotes recovery and removes barriers and obstacles to recovery. Recovery Coaches serve as a personal guide and mentor for anyone in or seeking recovery from a substance use disorder and/or other mental and behavioral health challenges. Recovery Coaches don't offer therapy, but can help you connect with one if that's an area you would like to explore. Recovery Coaching is available via scheduled drop in hours or by appointment. Virtual appointments also available.

The UConn Recovery Community is a program provided by Student Health and Wellness.

2:30pm

Interpersonal Group for Graduate Students

Interpersonal Group for Graduate Students

Wednesday, March 1st, 202302:30 PM - 04:00 PMStorrs CampusGroup referral

Graduate Students Interpersonal Groups focuses on promoting emotional wellbeing as you balance academics, relationships, family, and personal responsibilities.

Groups offer a supportive confidential space to share your concerns, practice skills and get feedback.

Group therapy offers unique benefits to students including:

Allowing students to find more clarity about current challenges with the help of a support system and a knowledgeable counselor. Providing the opportunity for students to share and listen to the experiences of other group members. Creating a safe space where members can give and receive feedback, support, and validation from others who have had similar experiences. Allowing students to have their own journey in the group, which is enriched by the support and experience of others.

To get started with a group referral, please contact SHaW at 860-486-4705

More info about SHaW's Group Therapy sessions:

http://studenthealth.uconn.edu/mental-health/group-therapy/

Interpersonal Group for Undergraduate Students

Interpersonal Group for Undergraduate Students

Wednesday, March 1st, 202302:30 PM - 04:00 PMStorrs CampusGroup referral

Undergraduate Students Interpersonal Groups focuses on promoting emotional wellbeing as you balance academics, relationships, family, and personal responsibilities.

Groups offer a supportive confidential space to share your concerns, practice skills and get feedback.

Group therapy offers unique benefits to students including:

Allowing students to find more clarity about current challenges with the help of a support system and a knowledgeable counselor. Providing the opportunity for students to share and listen to the experiences of other group members. Creating a safe space where members can give and receive feedback, support, and validation from others who have had similar experiences. Allowing students to have their own journey in the group, which is enriched by the support and experience of others.

To get started with a group referral, please contact SHaW at 860-486-4705

More info about SHaW's Group Therapy sessions:

http://studenthealth.uconn.edu/mental-health/group-therapy/

Let's Talk: Office Hours For NCAA Student-Athletes

Let's Talk: Office Hours For NCAA Student-Athletes

Wednesday, March 1st, 202302:30 PM - 04:00 PMStorrs CampusFieldhouse room 43

Let's Talk: Mental Health Office Hours program provides informal, confidential consultation with therapists from SHaW. The service is free of charge and offered on a first come, first served basis. These sessions are for all NCAA Student-Athletes. Students who may benefit from attending a Let's Talk session include:

•Students who want help connecting to resources but are unsure where to begin •Students who are looking for advice on a non-clinical issue •Students who are unsure about therapy and are curious about what it is like to talk to a therapist •Students who may have concerns about the mental health of a friend and seek advice on how to support their friend

See the full schedule here:

http://studenthealth.uconn.edu/lets-talk/

Join every Monday from 9 am - 10:30 am and Wednesday from 2:30pm - 4 pm at the Fieldhouse room 43

9:30am

Let's Talk: Mental Health Office Hours

Let's Talk: Mental Health Office Hours

Thursday, March 2nd, 202309:30 AM - 11:00 AMStorrs CampusSU 324

Let's Talk: Mental Health Office Hours program provides informal, confidential consultation with therapists from SHaW. The service is free of charge and offered on a first come, first served basis. All undergraduate and graduate students are welcome!

Students who may benefit from attending a Let's Talk session include:

•Students who want help connecting to resources but are unsure where to begin •Students who are looking for advice on a non-clinical issue •Students who are unsure about therapy and are curious about what it is like to talk to a therapist •Students who may have concerns about the mental health of a friend and seek advice on how to support their friend

Join every Thursday from 9:30 am - 11 am at SU 324 and 1 pm - 2:30 pm at SHaW Hilda May Williams Building.

See the full schedule here:

http://studenthealth.uconn.edu/lets-talk/

10am

Recovery Community Center Hours

Recovery Community Center Hours

Thursday, March 2nd, 202310:00 AM - 08:00 PMStorrs CampusCordial Storrs House, 1332 Storrss Road

If you are in recovery from substance use or other behavioral health disorders, considering recovery, or taking a break, the UConn Recovery Community offered by Student Health and Wellness can provide you with an affirming and supportive community. Our Recovery Center at Cordial Storrs House is open to students Monday to Friday from 10 a.m. to 8 p.m. We have a stocked pantry, couches for relaxing and connecting, tables for studying and art projects, a ping pong table, and an A/V system for group movie watching. Come on by!

1pm

Introduction to Mindfulness

Introduction to Mindfulness

Thursday, March 2nd, 202301:00 PM - 02:00 PMStorrs CampusArjona 4th floor, Room 403

Introduction to Mindfulness is a skill-based workshop meant to support stress reduction and overall wellbeing.

SKILLS AND CONCEPTS INTRODUCED • Definition and benefits of mindfulness • Present moment awareness • Noticing • Accepting

DROP-IN (no appointment required)
Mondays - Thursdays: 1 pm - 2 pm

Arjona 4th Floor, Room 403

2:30pm

Interpersonal Group for Undergraduate Students

Interpersonal Group for Undergraduate Students

Thursday, March 2nd, 202302:30 PM - 04:00 PMStorrs CampusGroup referral

Undergraduate Students Interpersonal Groups focuses on promoting emotional wellbeing as you balance academics, relationships, family, and personal responsibilities.

Groups offer a supportive confidential space to share your concerns, practice skills and get feedback.

Group therapy offers unique benefits to students including:

Allowing students to find more clarity about current challenges with the help of a support system and a knowledgeable counselor. Providing the opportunity for students to share and listen to the experiences of other group members. Creating a safe space where members can give and receive feedback, support, and validation from others who have had similar experiences. Allowing students to have their own journey in the group, which is enriched by the support and experience of others.

To get started with a group referral, please contact SHaW at 860-486-4705

More info about SHaW's Group Therapy sessions:

http://studenthealth.uconn.edu/mental-health/group-therapy/

4pm

Group Therapy - BLOOM: Undergraduate Black, Indigenous, and People of Color (BIPOC)

Group Therapy - BLOOM: Undergraduate Black, Indigenous, and People of Color (BIPOC)

Thursday, March 2nd, 202304:00 PM - 05:30 PMStorrs CampusGroup referral

This group is a space created for female Black, Indigenous, and People of Color (BIPOC) - identifying students to cultivate vulnerability, safety, trust, connection, and growth. Bloom provides a place for group members to discuss issues unique to their experience at a predominantly white institution (PWI), including academic stress, relationships, race/ethnicity related stress, familial pressures and navigating cultural expectations. There will be an emphasis on healing, maintaining healthy relationships and setting boundaries. Bloom means to be open, blossom and to maintain flourishing conditions that help us grow. It's time to Bloom.

Group therapy offers unique benefits to students including:

Allowing students to find more clarity about current challenges with the help of a support system and a knowledgeable counselor.

Providing the opportunity for students to share and listen to the experiences of other group members.

Creating a safe space where members can give and receive feedback, support, and validation from others who have had similar experiences.

Allowing students to have their own journey in the group, which is enriched by the support and experience of others.

To get started with a group referral, please contact SHaW at 860-486-4705

More info about SHaW's Group Therapy sessions:

http://studenthealth.uconn.edu/mental-health/group-therapy/

Growth Through Grief

Growth Through Grief

Thursday, March 2nd, 202304:00 PM - 05:00 PMStorrs CampusGroup referral

This weekly clinical group supports students grieving the death of a loved one and students coming together to support and empower each other during times of grief.

Group therapy offers unique benefits to students including:

Allowing students to find more clarity about current challenges with the help of a support system and a knowledgeable counselor. Providing the opportunity for students to share and listen to the experiences of other group members. Creating a safe space where members can give and receive feedback, support, and validation from others who have had similar experiences. Allowing students to have their own journey in the group, which is enriched by the support and experience of others.

To get started with a group referral, please contact SHaW at 860-486-4705

More info about SHaW's Group Therapy sessions:

http://studenthealth.uconn.edu/mental-health/group-therapy/

Virtual Yoga

Virtual Yoga

Thursday, March 2nd, 202304:00 PM - 05:00 PMStorrs CampusOnline

Gentle Therapeutic Yoga with Jennifer:

Therapeutic Yoga skillfully blends movement (yoga poses/somatic exploration) and breathwork, with a meditative focus for a full body practice that calms, nurtures, strengthens and opens one into flexibility of body and mind.

Yoga is protective and enlivening.

Freeing you from habitual patterns of tension, this yoga creates a sense of spaciousness within, dissolves stress, strengthens core muscles, joint health, centeredness, postural alignment and groundedness, increases breath capacity and breath awareness, shifts stagnant emotions into movement and release, and is attentive to the subtle stuff of the mind, helping to free us from the driving forces of unconscious actions and thoughts.

This yoga is trauma aware, centering, and serenity building for gently living your beautiful life.

You'll practice yogic techniques that you can bring into your everyday experience for simply living a good day, and for increasing your capacity to be creatively present in your life. A yogic attitude toward self and practice is one of kindness, patience, and tenderness. We grow into our best selves in an inner atmosphere of loving care.

You're most welcome to join in and enjoy! All levels of practice are welcome! Beginners are welcome!

5pm

Innovate Wellness Design Thinking Workshop Series

Innovate Wellness Design Thinking Workshop Series

Thursday, March 2nd, 202305:00 PM - 07:00 PMStorrs Campus BUSN 391 OPIM Lab

Earn your Innovate Wellness Design Thinking Workshop Certificate and Badge this semester with Student Health and Wellness's Innovate Wellness team! Over the course of 5 workshop sessions, you will work with professionals and experts in Design Thinking and innovation through tangible and hands-on learning. This is an opportunity to gain new skills and bolster your resume while gaining the foundational tools and experience in design thinking fundamentals.

More info:

https://studenthealth.uconn.edu/wp-content/uploads/sites/1709/2023/02/IW-Design-Thinking-Workshop-Series.pdf

Contact Information: paula.mcdowell@uconn.edu

More

10am

Recovery Community Center Hours

Recovery Community Center Hours

Friday, March 3rd, 202310:00 AM - 08:00 PMStorrs CampusCordial Storrs House, 1332 Storrss Road

If you are in recovery from substance use or other behavioral health disorders, considering recovery, or taking a break, the UConn Recovery Community offered by Student Health and Wellness can provide you with an affirming and supportive community. Our Recovery Center at Cordial Storrs House is open to students Monday to Friday from 10 a.m. to 8 p.m. We have a stocked pantry, couches for relaxing and connecting, tables for studying and art projects, a ping pong table, and an A/V system for group movie watching. Come on by!

1pm

Families with Addiction Group Support

Families with Addiction Group Support

Friday, March 3rd, 202301:00 PM - 02:15 PMStorrs CampusGroup referral

This group is for students who are or have been deeply affected by having parent(s) or sibling(s) struggling with addictions. May also consider situations where the family member's primary issue is a severe psychiatric disorder, but that substance use is also present.

Group therapy offers unique benefits to students including:

Allowing students to find more clarity about current challenges with the help of a support system and a knowledgeable counselor.

Providing the opportunity for students to share and listen to the experiences of other group members.

Creating a safe space where members can give and receive feedback, support, and validation from others who have had similar experiences.

Allowing students to have their own journey in the group, which is enriched by the support and experience of others.

To get started with a group referral, please contact SHaW at 860-486-4705

More info about SHaW's Group Therapy sessions:

http://studenthealth.uconn.edu/mental-health/group-therapy/

2pm

Recovery Coaching Drop In hours

Recovery Coaching Drop In hours

Friday, March 3rd, 202302:00 PM - 05:00 PMStorrs CampusCordial Storrs House, 1332 Storrss Road

First, what is a recovery coach? A Recovery Coach promotes recovery and removes barriers and obstacles to recovery. Recovery Coaches serve as a personal guide and mentor for anyone in or seeking recovery from a substance use disorder and/or other mental and behavioral health challenges. Recovery Coaches don't offer therapy, but can help you connect with one if that's an area you would like to explore. Recovery Coaching is available via scheduled drop in hours or by appointment. Virtual appointments also available.

The UConn Recovery Community is a program provided by Student Health and Wellness.

6pm

12 Step Recovery Meetings

12 Step Recovery Meetings

Friday, March 3rd, 202306:00 PM - 07:00 PMStorrs CampusCordial Storrs House, 1332 Storrss Road