Welcome to the UConn family!  We look forward to meeting you and working with you to maintain your health and wellness while at UConn.
Whether your goal is to improve your health, stay fit, find support, or feel better, the Student Health and Wellness (SHaW) team is here to help and empower you. Our services and programs are designed to promote a healthy lifestyle during your time at college and for years to come.

We want students to Be Well and to know what that means for each individual.
We want students to Feel Well - to get the most out of their experience here.
And we want students to Do Well - to access the resources and support services they need to succeed academically, personally, and professionally.

One of the ways we ensure that individuals are well is by requiring each matriculating student to comply with requirements set forth by the university as well as by the state of Connecticut. We hope this page will help you find answers to questions about these requirements as well as how to access our programs, services and care.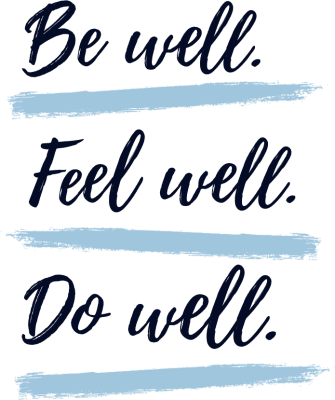 Deadlines to Remember:
Student Health History Form: Fall submission deadline is July 1st. Spring submission deadline is January 1st.
AlcoholEdu Fall 2022 Deadlines: Part 1: August 24th. Part 2: October 26th.
Health Insurance Waiver: Fall submission deadline is September 15th. Spring submission deadline is February 5th.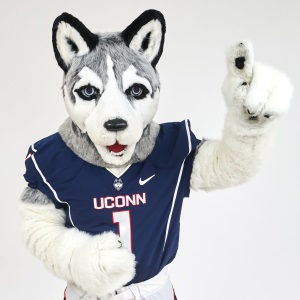 REQUIREMENTS & DEADLINES (Students at Storrs and Regional Campuses)
Student Health History Form:
Deadlines: July 1 for the Fall semester and January 1 for the Spring semester.
Please login to the Student Health Portal. This will be where you can access all of the forms required of new students. You can also view your immunization records, schedule an appointment, and view secure messages sent from you provider.
Before you log in, please have the following documents ready:
Digital and legible copy (front and back) of your insurance card(s) - medical and pharmacy.
Recent digital and legible copy of your health history form detailing the vaccines and dates (month and year) of immunization.
Students under 18 years old need their legal guardian's signature on the consent form.
AlcoholEdu:
Fall 2022: 
PART 1 DEADLINE:  August 24
PART 2 DEADLINE: October 26
As part of our comprehensive prevention efforts, all incoming undergraduates must participate in AlcoholEdu, an online alcohol education program. Whether a student drinks or not, AlcoholEdu will empower them to make well-informed decisions about alcohol and help your student better cope with the drinking behavior of their peers. There are two parts to AlcoholEdu. Part 1 of the program needs to be completed prior to arriving to campus. Part 2 opens up to students 45 days after taking Part 1 Students will receive information about AlcoholEdu during Orientation and in a follow-up e-mail.
Visit our AlcoholEdu website for more information.
Health Insurance Waiver:
Health Insurance Waiver: Fall submission deadline is September 15th, Spring submission deadline is February 5th.
It is a university requirement for full time students to be covered by health insurance. By default, most full-time students are billed for and enrolled in the University Health Insurance Plan. You may waive/ decline this automatic enrollment if you are covered by a separate policy.
If you are covered by a separate policy, please complete the Health Insurance Waiver in the Financials section of your PeopleSoft account. (Instructions here.)This waiver process must be completed at the start of every academic year.
COVID-19 Vaccine Requirement: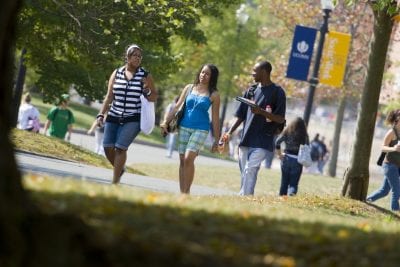 FOR INTERNATIONAL STUDENTS
UConn Requirements
Health care and immunization practices can be different in other countries. Please review UConn's requirements. This will ensure a smooth orientation and registration process.
>> Visit our page for International Students
Overview of the U.S. Healthcare System
This video teaches international students how to prepare for their arrival in the US, how the US healthcare system works and how students should seek medical care appropriately if they become sick or injured.
Mental Health Awareness for International Students
This short commercial video introduces the concepts of mental health for international students in the US. Covering mental health awareness and warning signs, dispelling myths, and showing ways to seek treatment, the video seeks to demystify a complex topic.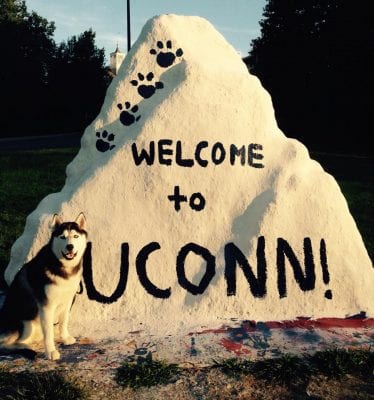 FREQUENTLY ASKED QUESTIONS
Where do I find up to date information regarding the campus response to COVID-19?
For up-to-date information and frequently asked questions regarding COVID-19, including University requirements and vaccinations please visit the UConn COVID Information Center.
Can the SHaW Pharmacy refill my prescription?
Student Health and Wellness's Pharmacy is able to fill prescriptions written by our providers and the providers at UConn Health in Downtown stores. We are not able to fill prescriptions from home providers.
Where can I buy over-the-counter medical supplies?
How can I access health services while on campus?
All students who have paid the Storrs campus Student Health Fee have access to Student Health and Wellness. Call 860-486-4700 for an appointment. The appointment scheduler will help you determine which services are right for your situation. Or you can self-schedule via the MyHealth.uconn.edu portal.
Be sure to bring your Husky OneCard to your appointment. It confirms your eligibility for services. And please keep your medical and pharmacy insurance cards with you at all times so you can provide your coverage information at each visit.
What can a student expect when they visit Student Health and Wellness?
It is our goal to provide exceptional, student-centered care to every individual who seeks it. Every student should expect to be welcomed warmly and kindly. They should expect to have their concerns addressed with respect and dealt with thoughtfully. They should expect to participate in their care and receive a clear explanation regarding their assessment and plan of care/action. If we fail in any of these areas, we want you to contact a member of our Leadership Team.
In return, we have expectations of our students so that we ensure we are all working toward the same goals. Please visit Medical Care's Patient Rights & Responsibilities for more information.
I have a chronic medical condition. Am I able to be seen for it at Student Health and Wellness?
Yes. Our clinicians will work together with your other caregivers at home to help ensure a healthy and successful transition to college. In fact, we offer a free appointment for all students and their families to meet with one of our providers, learn about our services, and learn about resources on campus that are available to them.
What if I need an accommodation related to asthma, allergies or another medical condition?
Will I have difficulties managing food allergies while away at college?
You can make an appointment with one of our dietitians or healthcare providers who can facilitate conversations with Dining Services. Or you can reach out to Dining Services directly.
Does Student Health and Wellness participate in my insurance plan?
We participate with a number of major insurers, which are listed on our website.
If you have a question about a specific insurer, you can speak with a member of our Business Services team by calling 860-486-9239 or by emailing SHaW-BusinessOffice@uconn.edu
What happens if Student Health and Wellness is not part of our insurance plan's network?
You will be responsible for fees associated with services but can be provided with an itemized statement to submit to your insurance carrier for reimbursement. You may wish to consider enrollment in the university-sponsored Student Health Insurance Plan. This plan will cover most services at SHaW with little or no co-pays.
Will I get a bill for the services my student receives at Student Health and Wellness?
Claims are automatically filed with plans in which we are a participating provider (see our website for the list.) Your student is responsible for co-payment or other non-covered fees which can be paid by cash, credit, or Husky Bucks or paid later via the student fee bill. If you need to use your HSA or FSA debit card for medical services, please call our Business Services Team at 860-486-9239.
As parents/guardians, we are obviously very interested in our student's health and well-being. Can we call and talk with members of Student Health and Wellness about their care?
We protect and maintain the privacy and confidentiality of all students – this means not sharing whether or not a student has visited Student Health and Wellness and/or the details of any visit(s) they may had with us without their permission. Federal and state law provides safeguards for ensuring that your student's health information is adequately protected. This being said, it's not uncommon for students to call a parent of family member mid-visit; we're happy to discuss your student's situation with you so long as your student has authorized the discussion – your student will need to fill out an "Authorization to Release Information" to grant us permission to release any of their medical information to a third party.
Can a blanket release be signed by our student so that we can have access to all of their healthcare information?
There is no blanket release that is good for all visits. A signed consent to share information is incident or condition specific. When necessary and appropriate, we will contact the student to ask for their signature on a release form.
What if I have a health-related concern in the middle of the night?
When school is in session, no matter the time of day or night, students can call 860-486-4700 to access experienced advice nurses who will help evaluate what's going on and offer suggestions on the next steps to be taken.
Is the Urgent Care center in Downtown Storrs part of Student Health and Wellness?
No. The Urgent Care center is part of UConn Health, the university's academic medical center, which is based in Farmington. While we are both part of UConn overall, we are separate facilities and have different fees and billing processes.