About The UConn Sexperts
Student Health and Wellness is home to The UConn Sexperts, a volunteer, peer education program composed of 5-15 highly dedicated students who are passionate about promoting sexual health on the UConn campus. 
The Sexperts mission is "to promote positive and responsible health to UConn students; respecting people's individual choices and creating awareness of sexual health issues, including safer-sex strategies, sexually transmitted infections, contraception/birth control, sexual boundaries and consent, pleasure, and healthy decision making."
Meet the Sexperts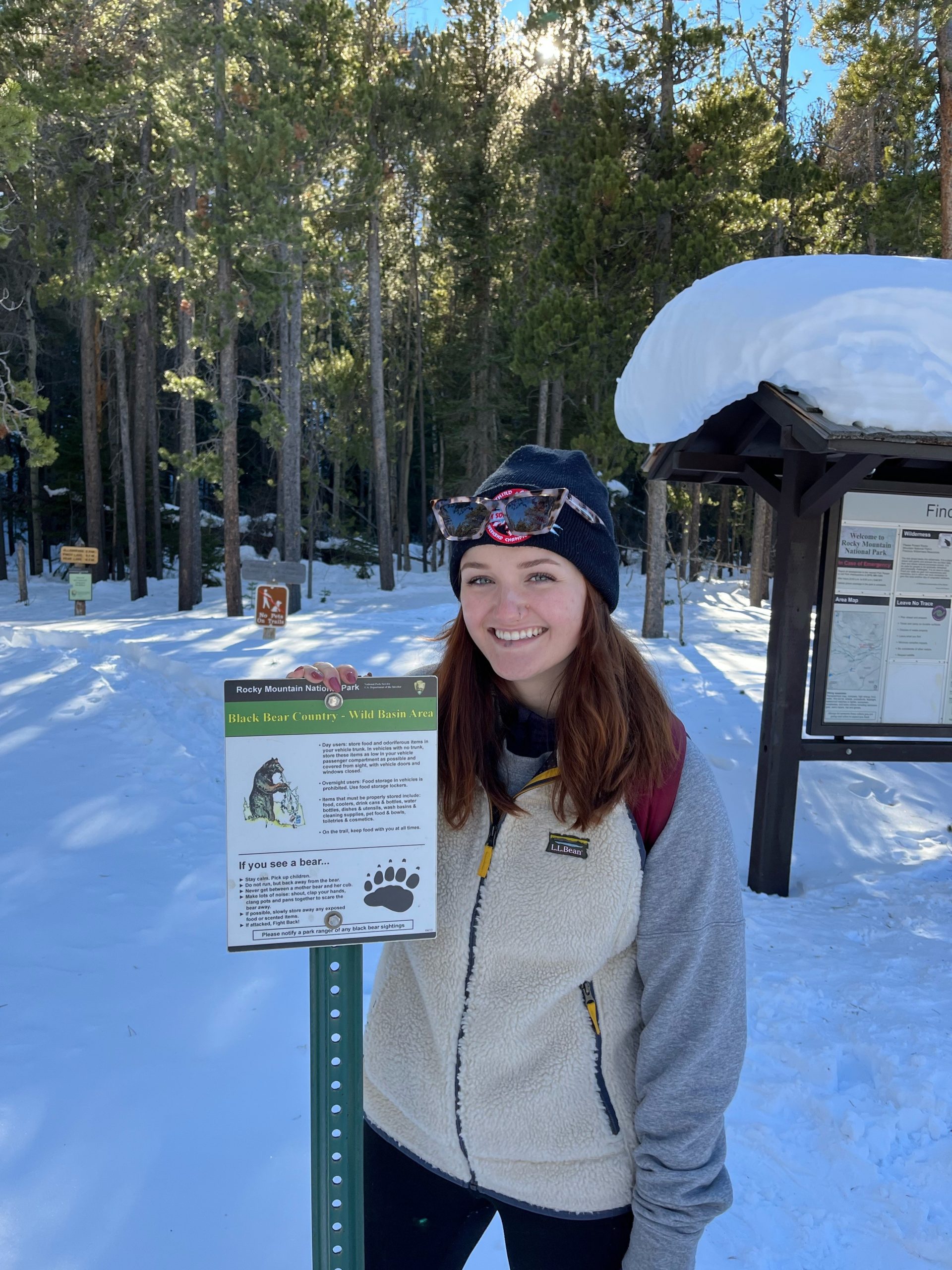 Name: Jessie Gentilella
Role: Strategic Partnerships Committee Chair
Pronouns: she/her/hers
Semester: 7
Semester as a Sexpert: 4
Major: Human Development and Family Sciences (HDFS)
Hobbies: Running, skiing, hula hooping, reading.
Why the UConn Sexperts? I chose to join the UConn Sexperts because I'm interested in sexual health education and believe that spreading

 positive and accurate information to students is a great way to approach the topic. I also wanted to practice my public speaking skills and learn more about these topics, which I've had the opportunity to do each semester!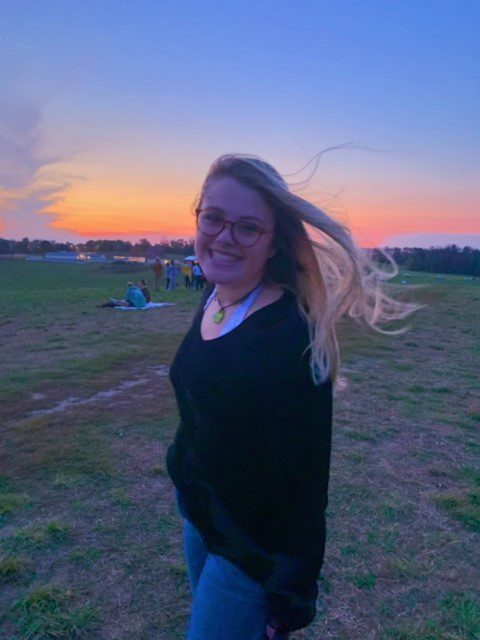 Name: Emma Stierle
Role: Program Development Committee Chair
Pronouns: she/her/hers
Semester: 6
Semester as a Sexpert: 4
Major: Women, Gender, and Sexuality Studies
Hobbies: I enjoy skiing, hiking, painting, and being involved on campus.
Why the UConn Sexperts? I joined the UConn Sexperts because I am passionate about the health and wellness of the student body. Everyone at UConn deserves the resources and information to make the best choices for their health and wellbeing. I really enjoy being a peer educator and being able to engage in amazing discussions.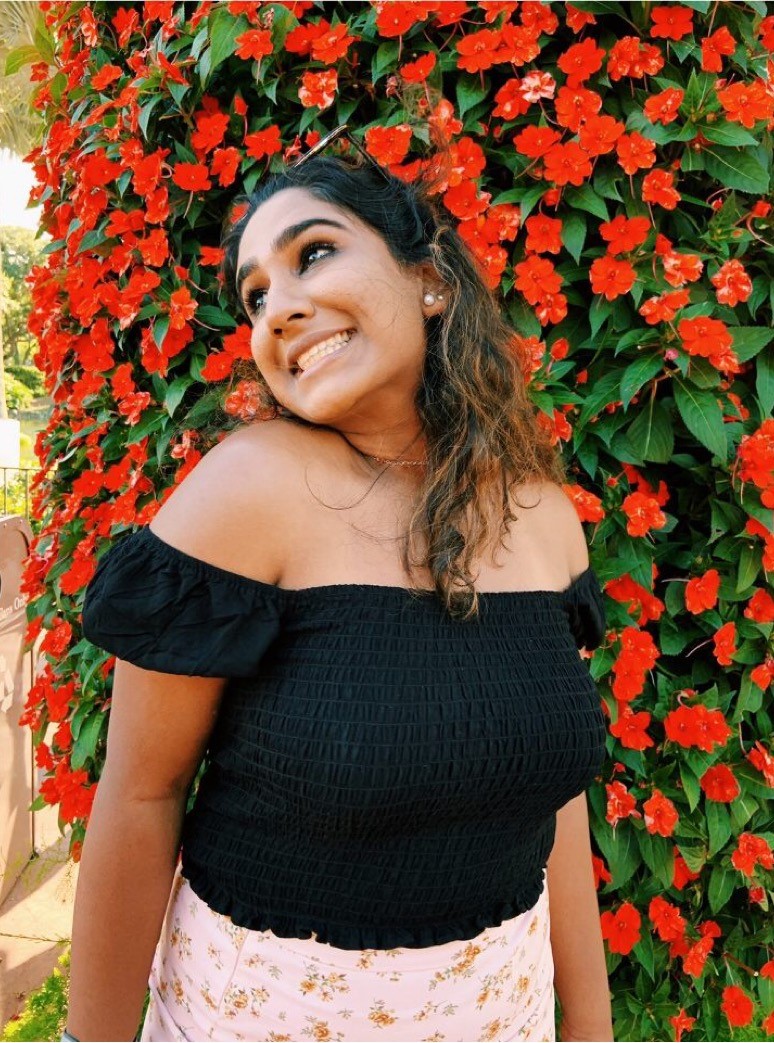 Name: Meg Gunnamreddy
Pronouns: she/her/hers
Semester: 6
Semester as a Sexpert: 3
Major: Physiology and Neurobiology
Hobbies:  

My hobbies include weight lifting, spending time with family and friends, and meditation


Why the UConn Sexperts? I chose to join the UConn Sexperts because, through Student Health and Wellness, we, as peer educators, get to spread awareness on sexual health and promote sexual health education with engaging programs and enriching events on campus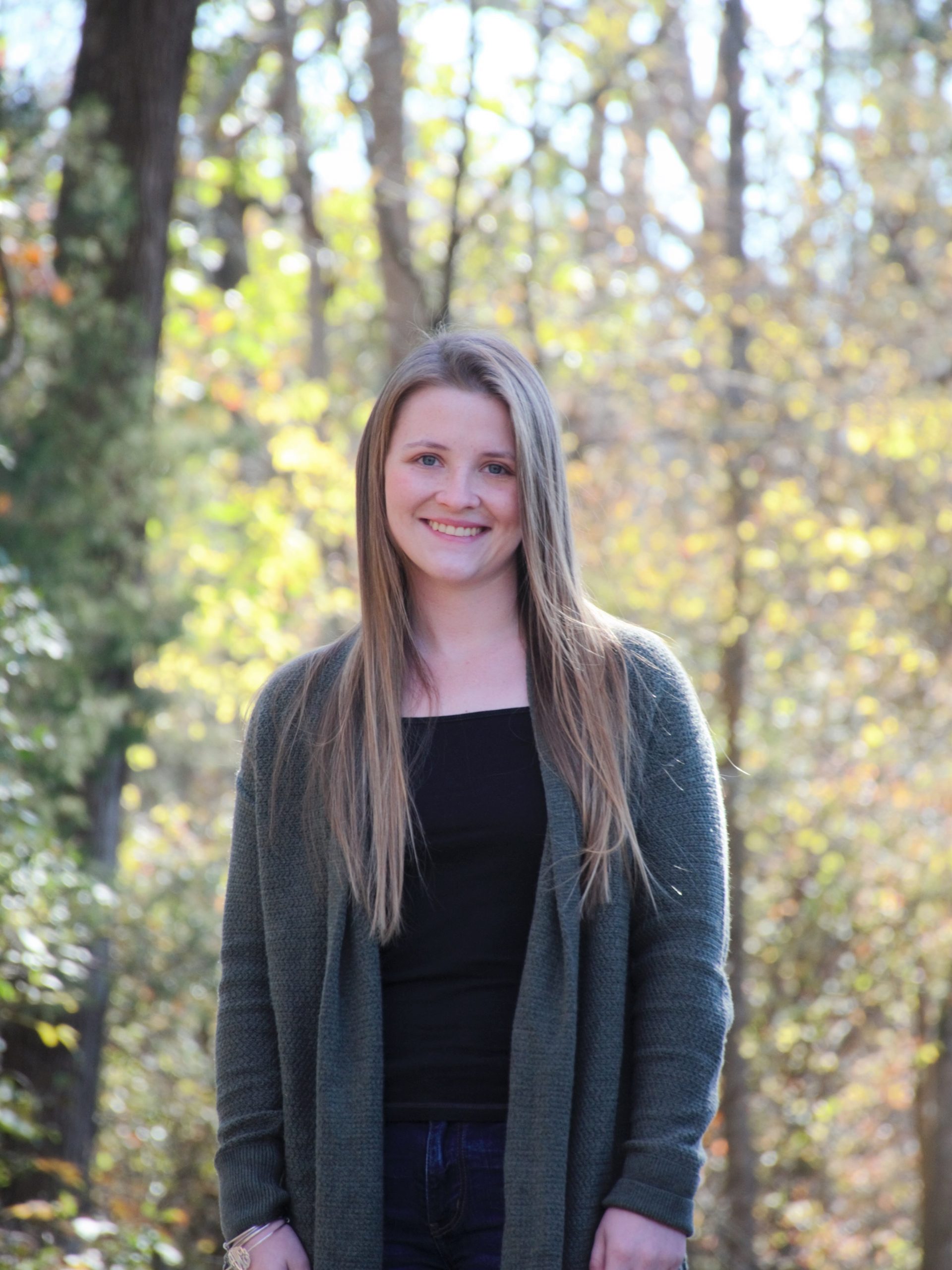 Name: Abby Wiersma
Pronouns: she/her/hers
Semester: 4
Semester as a Sexpert: 3
Major: History
Hobbies: I am also a member of UConn Rescue where I teach BLS and Stop the bleed classes, and ride with the UConn Equestrian Team.
Why the UConn Sexperts? I joined the UConn Sexperts to because I am passionate about promoting safer sex practices and destigmatizing talk about sexual health!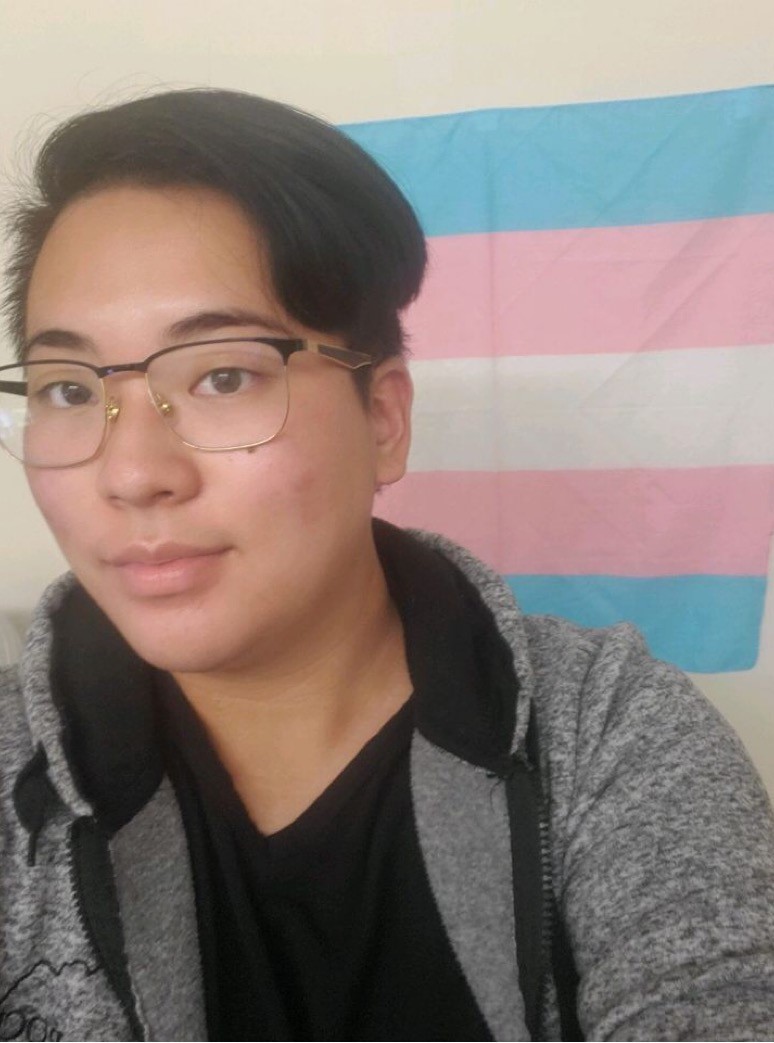 Name: Evan Horton
Pronouns: he/him
Semester: 4
Semester as a Sexpert: 3
Major: Psychology
Hobbies: Writing, playing Pokémon Go, baking, playing video games, and DnD.
Why the UConn Sexperts? I have always loved learning about sex education and sexuality, and I was eager to join a group of like-minded people! I also wanted to support my UConn community and provide everyone with non-judgmental and inclusive information!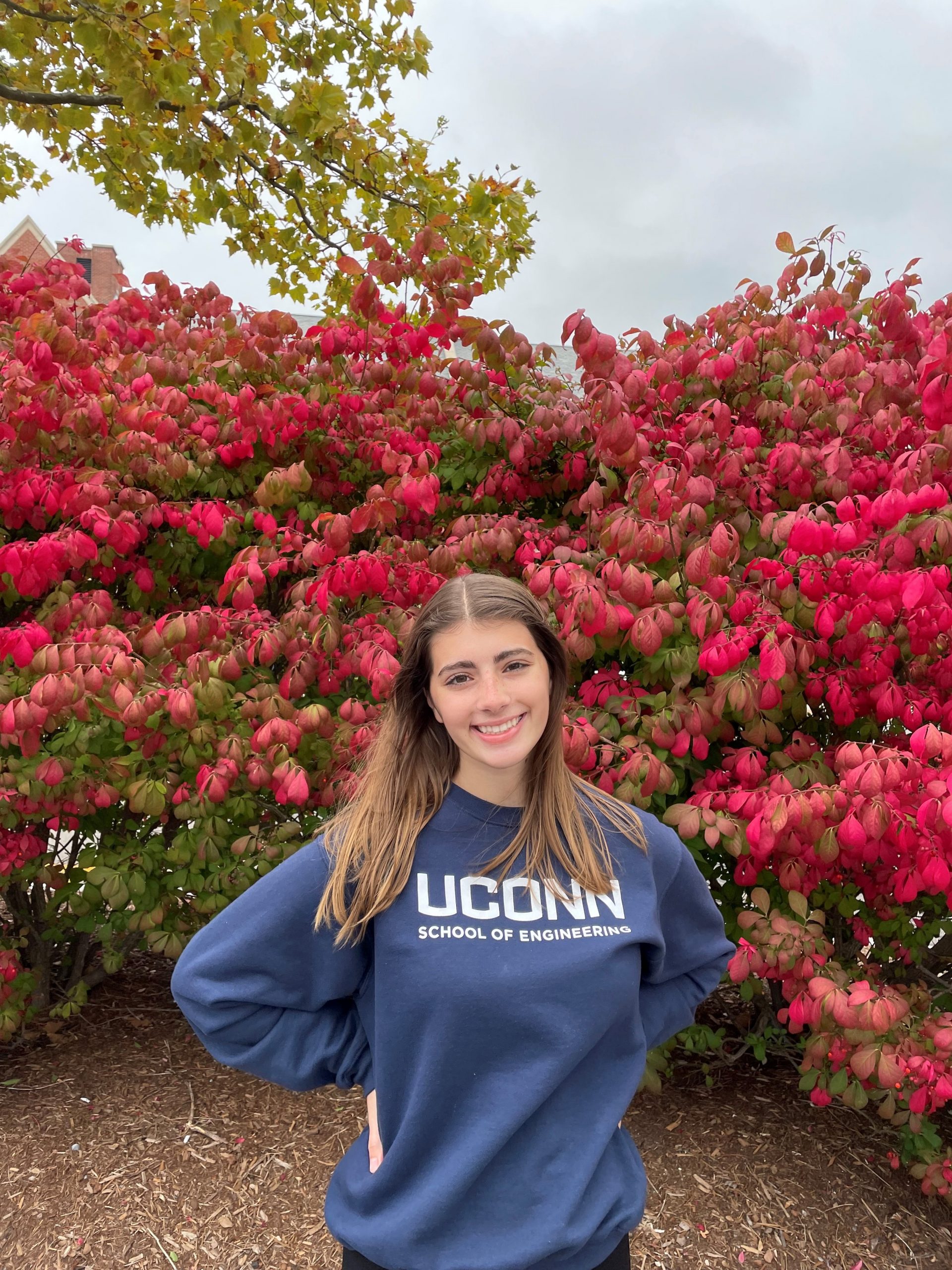 Name: Sarah Adlassnig
Pronouns: she/her/hers
Semester: 6
Semester as a Sexpert: 2
Major: Biomedical Engineering
Hobbies: I love to read, experiment with new recipes, and recently I have been getting into yoga and rock climbing!
Why the UConn Sexperts?  I joined UConn Sexperts because I am truly very passionate about sexual health, access to comprehensive health, and sexual health education. I am planning to pursue medicine in the future and believe that through activism and education surrounding sexual health, we can create not only a safer and healthier campus, but a more sex positive world. Having conversations about these important topics on campus is essential to reducing the stigma surrounding sexual health and care. I am able to do all of these things and more as a UConn Sexpert and it is truly my favorite thing that I am involved with on campus.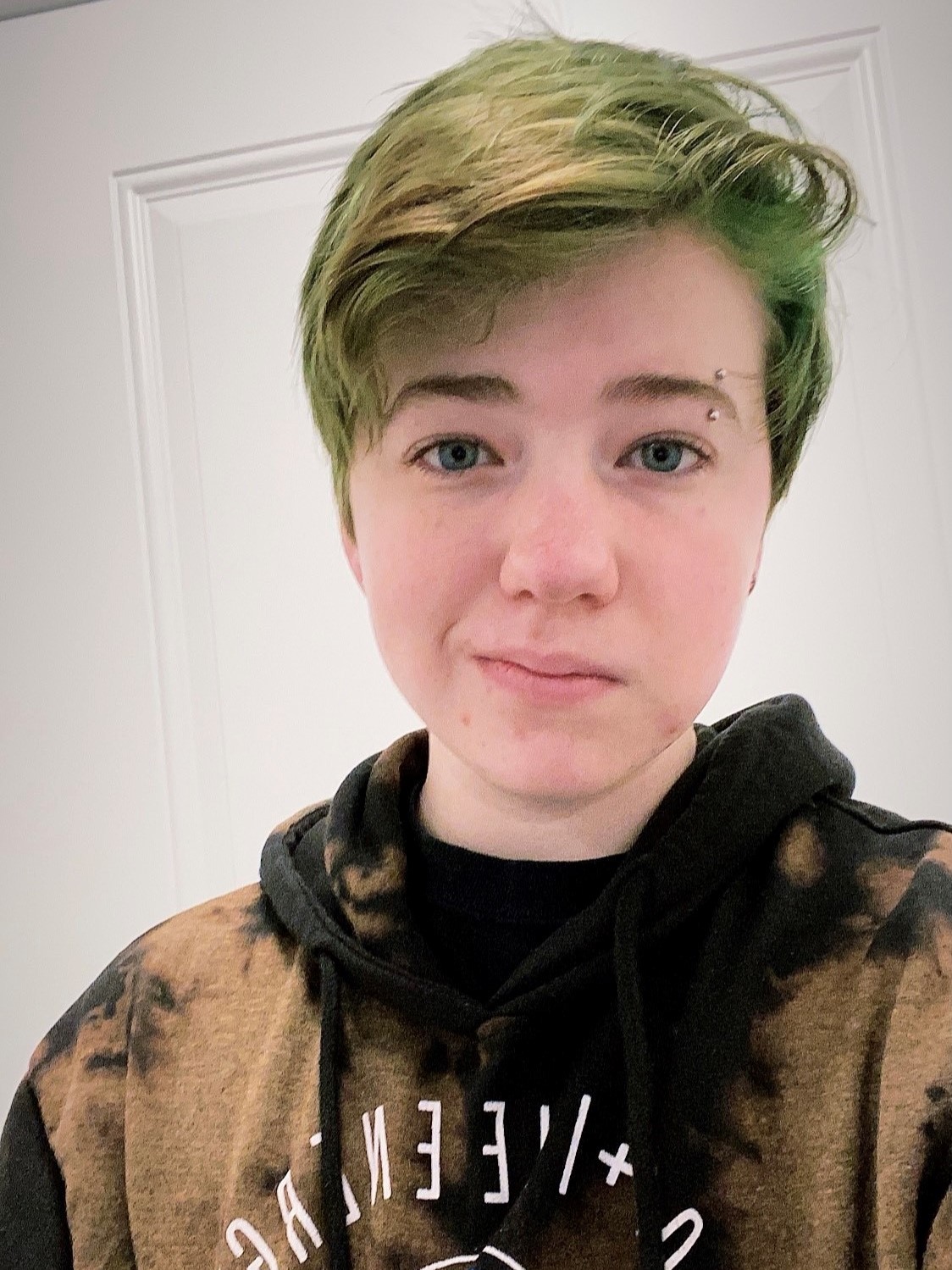 Name: Ashten V.
Pronouns: he/him
Semester: 4
Semester as a Sexpert: 2
Major: Psychological Sciences, Minor in Women, Gender, and Sexuality Studies
Hobbies: Art, advocacy, hanging out with my cat.
Why the UConn Sexperts?  I wanted to get involved with health education and I value accessibility to information. I really like being able to get involved with my community at UConn :)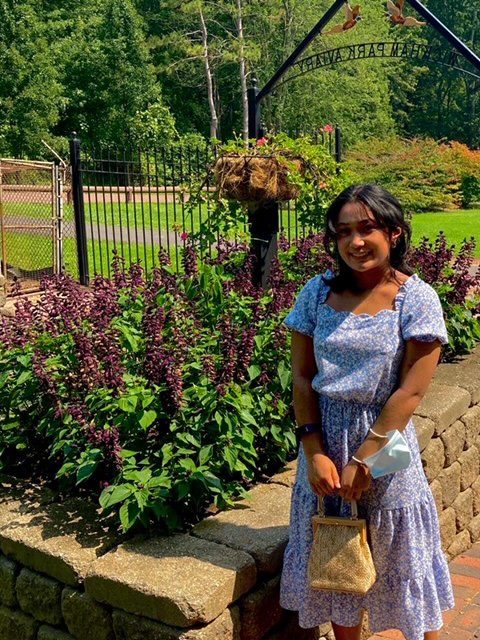 Name: Aliza Ebora
Pronouns: she/her/hers
Semester: 4
Semester as a Sexpert: 1
Major: Allied Health
Hobbies: Working out, hanging out with friends, making memes.
Why the UConn Sexperts? I chose to join the UConn Sexperts because I am passionate about public health and health education. Sexual education is incredibly important, and it is important to approach these sensitive topics without stigma or shame.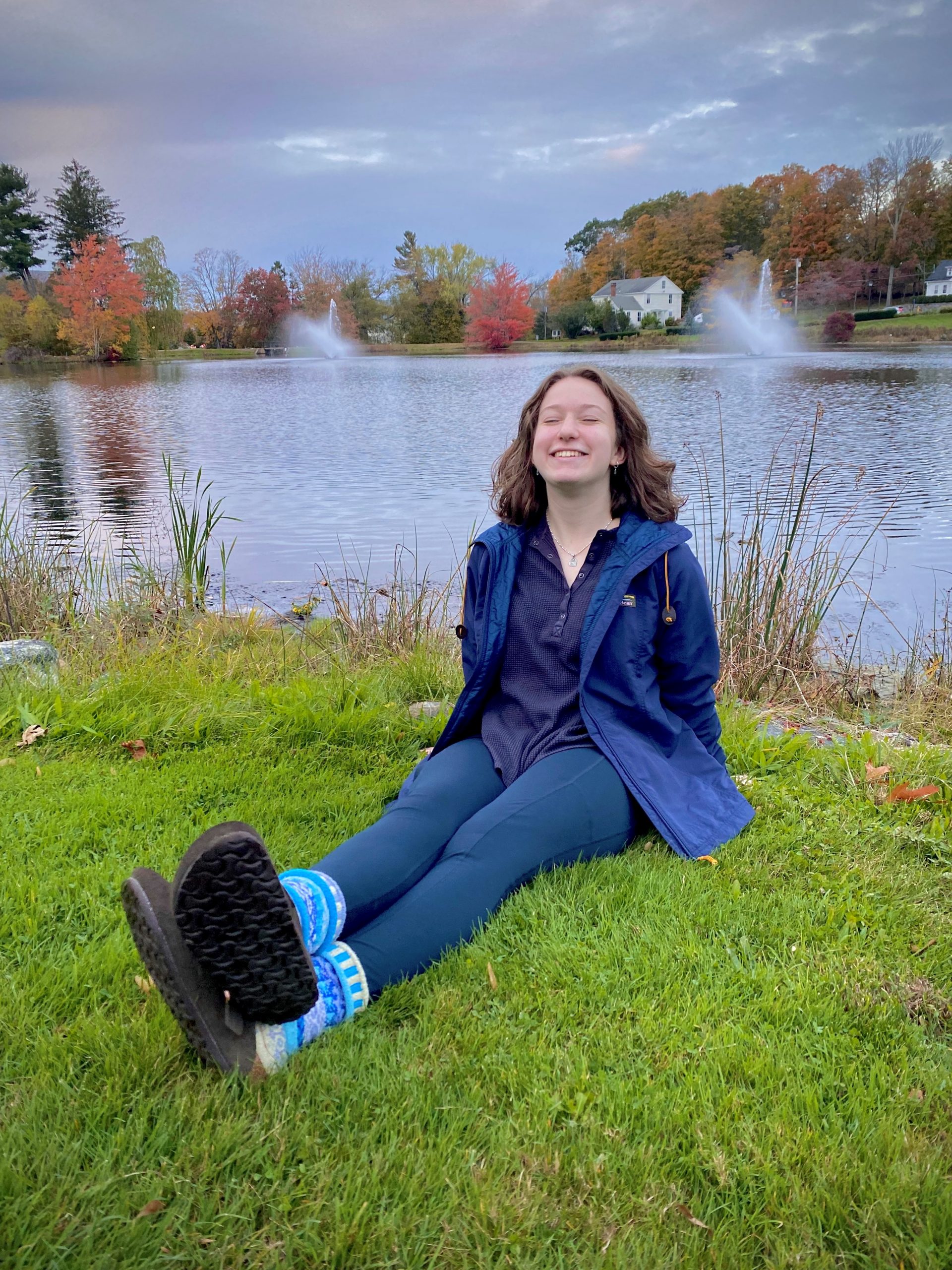 Name: Jenna Epstein
Pronouns: she/her/hers
Semester: 4
Semester as a Sexpert: 1
Major:  Physiology and Neurobiology, Minor in Women, Gender, and Sexuality Studies
Hobbies: I like reading, hanging out with friends, and spending time outside!
Why the UConn Sexperts? I am passionate about helping to promote sexual health education and love helping to facilitate open discussion about sexual health-related topics!
Name: Syreena Melendez
Pronouns: she/her/hers
Semester: 4
Semester as a Sexpert: 1
Major:  Psychology
Hobbies: 
Why the UConn Sexperts? 
Name: Fizza Dar
Pronouns: she/her/hers
Semester: 6
Semester as a Sexpert: 1
Major: Nursing
Hobbies: Cooking, baking, watching basketball, and spending time outdoors
Why the UConn Sexperts? 

I chose to join the UConn Sexperts because I believe that sexual health is such important topic and is a fundamental component to our overall wellbeing. I'm very passionate about health care and believe everyone should have the access to resources. Being on a college campus, I want to help educate others, promote safe practices, and destigmatize the topic of sexual health. 
Presentations & Collaboration
Want to learn how you can support the mission of the UConn Sexperts and improve the sexual health of students on campus? There are several ways to connect with us. 
1.) Book a program or presentation for your club or organization!
The UConn Sexperts provide several educational programs and presentations for student groups. These presentations cover a wide variety of topics, ranging from safer-sex practices (i.e. condom use), birth control/contraception, decision-making, consent, pleasure, and more! Some of the groups we work with often include Greek Life, Residential Life, & cultural centers. For a list of our current offerings, and to book a program, visit the Student Health and Wellness program request form by clicking here.
2.) Collaborate with us on events, campaigns, and more!
Want to collaborate with us on an event, or consult us on a sexual health initiative or program your team is developing? We want to work with you! Send an email to sexperts@uconn.edu! 
3.) Reach out to us with your feedback!
Have questions about accessing sexual health resources on campus, or want to provide input on your experience with sexual health services on campus? Reach out to us at sexperts@uconn.edu! We're always looking for feedback so we can help improve sexual health services for UConn students.  For other questions about sexual health, consider filling out our "Ask the Sexpert" form for an anonymous response on our website!
Get Involved
We are currently recruiting new members for the Spring 2022 semester! Please feel free to fill out an application for consideration. Applicants must be available Mondays from 4pm-6pm during the Spring 2022 semester. Applications are open to first-year, second-year, and third-year undergraduate students. We are unable to accept students scheduled to graduate the semester after they apply. Please fill out the form below to apply!
For more information, please contact our supervisor, Cassy Setzler, at cassy@uconn.edu.
---
Want to join the UConn Sexperts? Here's some more information about the program commitments & requirements:
Commitments*
All students are required to dedicate a minimum of 8 hours of volunteer time a month, with additional hours throughout the semester, including mandatory attendance at:
2-hour combined weekly all-Sexpert group meeting & committee meeting on Monday evenings from 4pm-6pm.
1 all-day Saturday training at the start of each semester
1 30 minute mid-semester meeting with the UConn Sexpert's Supervisor
Additionally, students may also have the opportunity to participate in various other activities, including:
Additional virtual & in-person programming

Attendance at the Involvement Fair, Block Party, Condom-a-thon, and Late Night events

Experience assisting with gloveBOX program
*Sexperts who are chosen/sign-up as program presenters are required to be available extra hours to present programming
**Added commitments are required for our three committee chair positions
Apply to Become a UConn Sexpert!

Sex can be hard to talk about! We're here to make things easy by providing an anonymous and judgement-free space for you to ask any sex-related questions you have. All you have to do is fill out the form with your question, and we'll do our best to answer your question on our website within the week (we will remove any identifying information before we post it publicly!)
*Please note that this form is for educational purposes only, and

not for individualized medical advice. We encourage all students with specific questions about their sexual health (i.e. are experiencing symptoms, are concerned about potential pregnancy/exposure to STIs, etc.) to make an appointment with a medical provider by clicking

here

.  If you are experiencing an emergency or mental health crisis, please call 911.

This form will not trigger an immediate response. Additionally, submissions to this form do not constitute notice to the University regarding Prohibited Conduct under the Policy Against Discrimination, Harassment, and Related Interpersonal Violence. If you've experienced a sexual harassment, sexual assault, stalking, or intimate partner violence, we encourage you to seek support. If you'd like more information about support resources and reporting options, please click here.

 Remember, it is NOT your fault and you are NOT alone. 

Week of Sunday, December 5th
What antibiotics interact with birth control?
While antibiotics have historically been thought to decrease the effectiveness of hormonal birth control methods, recent studies have shown that most antibiotics don't affect contraception at all. The exception is rifampicin-like antibiotics, which are used to treat diseases like tuberculosis and meningitis. However, it is still very important to talk with your medical provider about any side effects of any of new medications before taking them. Make sure you are keeping your medication list up to date with your provider(s) so that they can be sure to prescribe medication that does not interact with your contraception, or if that is not possible, so they can discuss alternative types of birth control to use while you're on the new medication. Recommended forms of "back-up birth control" often includes condoms, which don't typically interact with medication.
How do you have period sex?
Having sex while you or your partner, or you and your partner, are menstruating, can look about the same as having sex while you're not menstruating! The main difference is that there's bleeding involved, and it can be a little messier.
In terms of safety - the main consensus is that period sex isn't harmful to your health. However, it's still important to have protected sex, and use condoms the same way you would when not bleeding, to avoid STIs (especially those that can be passed through blood, like HIV). And, always remove tampons before having sex so you don't risk pushing it further inside and forgetting about it, which can cause an infection.
To limit contact with blood, some folks like to keep towels, tissues, and baby wipes on hand so they can wipe themselves down occasionally. Some people who typically may not use condoms, may prefer to wear a condom when their partner is bleeding, for easy clean up as well. And, placing a towel down underneath everyone involved can also be helpful to avoid stained sheets! If you don't want to risk the stains, having sex in the shower is also an option, as the water can rinse away blood flow as it happens.
You may find (for clean up or comfort) that trying a different sex position than you usually engage in may make period sex more enjoyable for you and your partner(s). It is also important to recognize that your or your partner(s)' bodies may respond differently to sexual stimuli and/or pain when menstruating. For some, sex might be a bit more uncomfortable or painful due to cramps, while others may find it actually is more pleasurable, and can help with cramping! 
You may also consider different "types" of sexual activity depending on your comfort level. For example, although oral sex can be safe to receive during one's period (while using a dental dam), some folks may prefer not to engage in that activity while they or their partner is menstruating. For others, even the sight of blood can cause discomfort, so communicating with your partner about preferences is extremely important! Activities such as sensual massage, or "foreplay" that doesn't include oral sex or any type of penetration might be a fun alternative.
While there is some stigma around "period sex", the reality is that it is perfectly normal and can be pleasurable for all parties involved! 
Week of Sunday, November 7th
TRIGGER/CONTENT WARNING: I was in my first relationship last year (until March) with someone that ended up abusing my trust through actions, such as preemptive revenge porn. How do you filter out bad people when it seems you don't have many options to start with? I hold identities that reduce my pool of options.
It can be very difficult to explore relationships after a breach of trust such as the one you experienced. We want to make it clear that it is never okay for a partner to publish explicit content of you without your consent. We understand that this can be a very weighted and emotional experience.
After an experience like the one you shared, it is understandable to be hesitant. However, your partner's lack of respect for your boundaries is not a reflection of you. It is important to remember to practice self-compassion and be patient with yourself.
It can also be important to have an idea of the type of relationship you are looking for. Many people are searching for emotionally invested long term relationships, many others are looking for something less defined or more "casual." There is a wide range of possibilities for how you may choose to express your sexuality. It can be frustrating to feel limited but getting in touch with what you may be searching for in a relationship can be a great place to start.
Joining a club or organization, such as one through UConn, can be a great start to meeting people who have the same values and/or interests that you do. And, building friendships and connections with folks who are likeminded can be a first step when it comes to meeting potential romantic partners. You never know who you'll meet at the wide range of social events and gatherings there are on and off campus!
And yes, dating sites or apps, such as Tinder, Hinge, or Bumble, are also options for connecting with potential romantic or sexual partners. These apps or sites allow for you to be upfront about your identities, interests, and what you're looking for in a partner, and reach those that might be most compatible with you! The most important thing is to be honest & clear about your expectations. And, while it's not always possible to "filter out the bad" – listen to your gut. If someone is saying things that you're uncomfortable with, or that seem "off" – there's a good chance they'll continue to behave that way once they meet in person. You deserve to connect with people that treat you with respect, and no less!
I'm thinking about having sex for the first time in a few weeks. I really like this person. I'm really nervous about it but I trust the person I'm gonna be with. We're not in a relationship but I'm worried I might catch feelings after sleeping together and I'm not sure if they will want the same. Any advice?
Having sex for the first time can be intimidating! Since you mention that you're planning on having sex with someone that you already know and trust, try having a conversation prior to having sex, and before the clothes come off! Sit down with them and discuss some of your concerns and ask questions, too! Talking about things like sexually transmitted infection (STI) status, contraception/birth control, pleasure & desires, boundaries, and relationship type/status can help make sure all involved are on the same page! Some example questions include:
What are you nervous about? What are you excited about?

What type of relationship do we currently have? How will having sex affect our current friendship/relationship? Do we anticipate having sex will change anything in our relationship?

Do we need birth control? If so, what kind? What will our plan be if birth control fails?

Do we plan on using barriers to protect against STIs? If so, who will be responsible for bringing them? Have you been tested for STIs in the past? What was the result? Do you currently have an STI?

What are some things you want to try? Where do you like to be touched?

What are your sexual boundaries? Is there anywhere you do not like to be touched?
Make sure both you and your partner are answering these questions so everything can be out in the open!
There are plenty of people who have "friends with benefits", and they're able to remain friends and have sex without any romantic feelings involved. That being said, catching feelings after having sex with someone is a possibility. If this is a concern of yours, it's important to be prepared, and make sure to take any steps needed to take care of yourself. If you're concerned that having sex might lead to you having feelings that you're not ready for, or that might not be reciprocated, discuss these concerns with your future sex partner. And, if you're still unsure if you're okay with that possibility, you might consider holding off on having sex until you're with someone where there are pre-established and mutual feelings for each other. While having romantic feelings for someone is not a prerequisite for having sex with someone, many people do enjoy the experience of having sex with someone they care about, that cares about them too – and that's perfectly okay!
How do you have period sex?
Week of Sunday, October 31st, 2021
Is it weird/abnormal that I'm not interested in having sex (I am a woman).
All people experience sexuality differently – and that includes feeling sexual or not. Lack of interest in sex, or lack of sexual attraction is perfectly normal, and is the experience of many people, regardless of gender.  
If you're experiencing a temporary lack of sexual desire that is unusual for you (i.e you're a sexual person, but you haven't been wanting to have sex lately) this can be due to many factors (see our question below regarding "libido" for more information). However, unless it's impacting your life or relationships, or causing you distress - there may be no action that you need to take – it's perfectly normal to experience changes in sex drive throughout one's life. 
There is also a community of people that identify as "asexual" or "ace" – that have little-to-no interest in sex (despite many still desiring romantic relationships). Asexuality is a spectrum, and can mean different things to different people. Only you can decide for yourself if this is an identity that you hold. To learn more about asexuality, click here.  
Whether you're simply uninterested in sex or sexual relationships, or consider yourself to be asexual, you are completely valid and normal! 
Is it normal that my right testicle gets a sharp, achy feeling whenever I walk, occasionally?
Occasional aches and pains are usually nothing to worry about – but they're also our body's way of telling us that something may be wrong. The testicles are very sensitive, and pain can be from something as simple as wearing too tight of underwear. However, pain in the testicles can also mean something more serious is going on.  
In this case, we'd recommend reaching out to a medical professional. You can speak to someone right here at Student Health and Wellness, by calling 860-486-4700. Ask to speak to an Advice Nurse and let them know what's going on - they may recommend you come in for a physical exam and assessment.  
What's a good penis size (Iike, actually?)
Like the rest of our bodies, penises come in a variety of sizes – and just like the rest of our bodies, it's unfair to assign worth or value ("good" vs. "bad") to them based on size. We've all heard, either in person or in the media, someone attempt to insult or shame another person by saying they have a "small penis" (whether true or not). Unfortunately, in our culture, this is meant to insinuate that those with smaller penises are less of a "man" or less masculine or can't provide enough pleasure to a partner – when neither of these notions are based on fact.  
Let's break this question down a bit more, without using "good" vs. "bad" language: 
If you're asking what an average-size penis is: research suggests that the average penis-size is between 5.1 – 5.5 inches, when erect, despite many men believing that the average is well over 6 inches. If you're asking what size penis is optimal for sexual intercourse: it's important to note that penis-size is not an indicator of someone's sexual ability. If someone has a larger penis, it does not always mean that sex is "better", and if someone has a less-than-average size penis, that doesn't always mean that sex will be "worse". That being said – some folks may have different preferences when it comes to their partners' penis-size, and one reason may be regarding fit. For example, some people may find that if their partner has a larger penis, that it can cause discomfort during penetration. Rest assured, however, that there are many possible solutions in these types of situations – including using more lubrication, trying out different sexual positions, etc. to make sex more comfortable. There are also options that folks with average to smaller-size penises can use, such as penis sleeves, to provide their partner with a "fuller" feeling as well. Talk to your partner, and a medical care provider (such as an ob-gyn), to strategize other ways to have more comfortable (and more enjoyable experiences!)  
Despite all this – it IS important for people with penises to know their penis size. Contrary to popular believe, not all condoms are one-size-fits-all. The #1 complaint from condom-wearers is regarding fit, or that condoms are uncomfortable, and choosing a larger or snugger-sized condom can make all the difference! For more guidance around condom size and fit, please click here, and scroll down to the section on "sizing".  
How prevalent are STDs? Do condoms protect me from all STDs?
STDs/STIs (sexually transmitted diseases/infections) are common, with the Centers for Disease Control (CDC) estimating that 20% of people are living with an STI any given day. Individuals between the ages of 15-24 are also at the highest risk for contracting STIs – and make up nearly half of all newly acquired STI cases each year. While many STIs can be cured with proper treatment, there are some STIs, such as herpes, HIV, HPV, and hepatitis, that are uncurable. 
Using a condom is a great way to reduce your risk of contracting an STI. It is important that you are familiar with the proper way to use a condom as well, as incorrect usage can increase risk of STIs. However, even with perfect-use, condoms are not 100% effective in protecting against STIs (they're typically around 98% effective - which is still pretty great!). The reason for this is that some STIs, such as herpes, syphilis, and HPV and genital warts can be spread through skin-to-skin contact (v.s. through bodily fluids alone) – and condoms don't cover all of the skin around the genitals.  
That is why it's important to get tested for STIs regularly, and talk to your partner(s) about getting tested too. There are also vaccinations for some STIs, including HPV, and hepatitis A & B, and medications (such as PrEP & PEP), that folks at higher-risk for HIV can take to reduce their risk of contracting HIV. Talk to your medical care provider, or a provider at Student Health and Wellness, if you're interested in learning more!  
Do women have to wait 8 hours after eating to have anal sex?
Prior to penetrative anal sex, the receiver, sometimes referred to as "bottom", might choose to "prepare" in various ways, including using an enema (a device that shoots fluid into the intestines through the rectum to "clean it out"), or by fasting (avoiding eating prior to sex, to eliminate the possibility of feces making an appearance). While neither of these are necessary, and quite honestly, can feel like stressful tasks, we know that people may still engage in these practices. However, both of these methods come with risks.  
First things first – it is never recommended to skip meals or avoid eating when you're hungry. This can be incredibly harmful, and can trigger disordered eating patterns. Many people fear that they're going to "poop" on their partner during sex, but the reality is that stopping eating isn't the answer to avoiding that 
If you're considering fasting to avoid loose stools prior to/during sex, a better alternative includes limiting insoluble fiber, in favor of soluble fiber that day (which can look like avoiding whole grains, avoiding fruit & vegetable skins, in favor of more "binding" food items, like white rice and bananas). If there are any foods that you know can upset your stomach, such as spicy foods, dairy, alcohol, or caffeine you may want to avoid these before hand too. That being said – it's important to speak to a medical care provider/dietician if you plan on altering your diet drastically. 
Using other methods to "prep", such as enemas, can also come with risk, including potential of damaging the anus & intestinal lining, if used incorrectly. For safe anal-douching instructions (including enema use), click here. 
Last – it's important to remember that when it comes to anal sex, the possibility of running into trace amounts of feces is always there. That's where fecal matter passes, after all! Some traces might show up on a condom, penis, toy, or fingers when having anal sex – so if you're not sure if you're ready for or comfortable with this possibility, that's something to absolutely discuss with a partner!   
Week of Sunday, October 25th, 2021
TRIGGER/CONTENT WARNING: I just started a new birth control and was only taking it for 4 days. My partner then "finished" inside me after I told him not to. Should I take Plan B?
Hormonal birth control typically begins to take effect after seven days; up until then, another form of contraception is recommended. In this instance – emergency contraception would be recommended if pregnancy is a concern. Emergency contraception, such as Plan B (which is more effective the sooner you take it and can be bought over-the-counter), ella (which must be prescribed by a medical provider, but will be as effective on the fifth day after sex as the first day after sex) or the copper IUD (which needs to be inserted by a provider), all of which should be used within five days of having unprotected sex.
Above all, we would like to note that when a partner does something that you do not want them to do during sex (including not wearing a condom, removing a condom during sex (i.e. "stealthing"), and/or ejaculating inside you), this is a violation of your body. Just because you were already having sex at the time, does not mean they have the right to go against your wishes. We want to be clear that regardless of personal feelings surrounding this event, this type of behavior can be considered sexual assault (sexual contact or sexual intercourse without consent), and can even be considered reproductive coercion.
The University definition of consent clearing states the following: "consent is an understandable exchange of affirmative words or actions, which indicate a willingness to participate in mutually agreed upon sexual activity. Consent must be informed, freely and actively given. It is the responsibility of the initiator to obtain clear and affirmative responses at each stage of sexual involvement. Consent to one form of sexual activity does not imply consent to other forms of sexual activity. The lack of a negative response is not consent. An individual who is incapacitated by alcohol and/or other drugs both voluntarily or involuntarily consumed may not give consent. Past consent of sexual activity does not imply ongoing future consent."
What happened is not your fault. UConn has resources for people who wish to seek support surrounding sexual violence, relationship violence, or stalking. Click here for a comprehensive list of resources, including access to urgent & medical/mental health care, confidential advocacy, & reporting & investigations.
How can I increase my libidio in the moment, and maintain it?
There are multiple factors that can impact libido (a.k.a sexual desire). Libido can be impacted by a variety of things, including medications, age, hormones, stress, medical conditions (including mental health conditions), and relationship dynamics/issues.
If interested in increasing and maintaining your libido, it is especially important to consider the following:
How medication or medical conditions might be impacting you:

Various medications can affect sex drive. If you're currently taking a medication that you feel may be contributing to a loss of libido, talking to your medical provider about what you're experiencing can be helpful – they may recommend another type of medication with less sexual side effects, or can provide other alternatives & recommendations to improve sex drive.

Mental health conditions can also impact sexual desire. If you're feeling like you're not able to enjoy activities that you once did (including sex), you might consider reaching out to a mental health professional.
What sexual organs you and your partner(s) have, and how you prefer to experience sexual stimulation:

For individuals who have a penis, a simple way to increase libido would be to try out a penis ring (also called a cock-ring). This is a minimally invasive and temporary measure that you would be able to wear during sex. This type of device constricts the base of the penis (or sometimes the penis and testicles) and maintains blood flow to the area. This can result in longer lasting erections, and you may find it helpful to increase for both you and your partner(s)!

People who have penises can also talk to their medical providers about medications that can improve their ability to get and maintain an erection (such as Viagra).

Libido also extends beyond the sexual organs. Learning your and your partner's "turn-ons" are extremely helpful when maintaining stimulation and attraction. Talk to your partner about where and how they like being touched. Foreplay can be so vital to many sexual experiences. Exploring your likes and dislikes, as well as how you experience sexual stimulation can be a great start!
Whether you have low libido, your partner does, or you both/all do – talking to them about your concerns is the first step to addressing it. Together, you can talk about strategies (including those listed above) to make it so all partners are feeling sexually satisfied in the relationship!
How do you know when to start a birth control plan?
When to start a birth control plan is entirely up to you! Many people start using birth control methods if/when they begin having vaginal/penile intercourse, and do not want to become pregnant. Others utilize various types of birth control around the time when their menstruation becomes painful (i.e. for cramps); others might start using birth control when they get a long-term partner. There are many reasons to begin birth control, and your it's ultimately your decision! There are a number of birth control options to look into, many of which are listed from previous answers, so feel free to explore the various options and talk to your doctor (and possibly partner(s) to figure out what option is best for you!
Is it always recommended to shower before sex, as opposed to having "raw sex"?
While it might be preferred by some for aesthetic reasons, there is no absolute requirement to shower immediately before sex. Some folks like to make sure their squeaky clean for their partners, others don't mind if they've gone a few hours without washing up!
However, if you've reached a point where there is visible dirt or buildup on any part of the body (i.e. you've just spent 12 hour working outside in the elements, or playing sports), it's probably a good idea to jump in the shower before engaging in sex, to avoid getting dirt or bacteria in a partner's genitals. Pay special attention to the hands! We use our hands for so many things - so it's important to wash them often, especially prior to any digital penetration (fingering).
Is it normal NOT to like penetrative sex?/Am I weird if I prefer role playing and other forms of touching more than actual sex?
It is completely normal to prefer some sexual activities over others! Some folks don't enjoy being penetrated, or penetrating someone else, and prefer other types of stimulation, such as light touching, kissing, sucking, or caressing. One preference is also not more "normal" than another, regardless of what is believed to be the "standard" or the "norm" (these standards are rooted in homophobia and transphobia & stem from various dangerous ideologies that sex is solely for procreation, between a man and a woman).
While most things that are considered sexual activity usually involve oral, anal, or vaginal contact, sex is ultimately what YOU and your partner(s) consider it to be! Just because one activity doesn't fit the traditional definition of sex, certainly doesn't mean it's not sex. Sex can include things like sharing fantasies, role-playing, sensual touching, phone sex, and more!
What is important is to discuss your preferences with your partner(s) to ensure that sex can be pleasurable for all parties involved! We hope that through exploring your own sexual desires, you and your partner can decide what type of sex is most pleasurable for you.
Week of Sunday, October 18th, 2021
How can I prevent pregnancy without birth control?
Great question. First, it's important to note that anything that purposely prevents pregnancy from occurring can be considered birth control. However, we know that many people use the term "birth control" synonymously with "hormonal birth control". While hormonal methods, such as the Pill, Shot, Patch, IUD, and Implant are all safe and effective forms of birth control, we recognize that not everybody wants to, or can, use these methods to prevent pregnancy. The good news is that even if you aren't interested in using hormonal birth control, there are many other ways to prevent pregnancy! The most effective way, however, to prevent pregnancy, is to not have sex (abstinence). We support choosing what is best for you, and if you and your partner decide to have sex, there are options outside of hormonal birth control.  
Barrier Methods: these are ways to prevent pregnancy by using non-hormonal devices that block sperm from reaching an egg. 
The most commonly used non-hormonal form of contraceptive are external condoms (which also prevent against STIs). These are thin sheaths that go over the penis to prevent ejaculate (cum) from entering the vagina. The most effective condom is the one that is used correctly and consistently every time sex occurs! Student Health and Wellness offers a wide variety of external condoms through our gloveBOX service. 
Lifestyle Methods: these methods require no devices or hormones, and simply require adjusting one's sexual practices.  
One option is withdrawal, a.k.a. "pulling out". The pull-out method is when someone "pulls-out" their penis from the vagina (before ejaculating). In order for the withdrawal method to be effective, the person pulling out needs to be in tune with when they're going to ejaculate and needs to practice & perfect this method before relying on it. In fact, for every 100 people who use the pull-out method "perfectly", 4 will get pregnant, because pulling out can be very difficult to do perfectly. In real life, (when people pull-out not-so perfectly), about 22 out of 100 will get pregnant every year. This option is one that works well when paired with another form of contraceptive! 
Family Awareness Methods: When tracking ovulation, you are trying to identify when the ovaries are going to release an egg. While some people use this method when trying to find the best days to conceive, it can also be used for birth control – to find the best days to abstain from sex (so it's less likely the sperm will join with an egg). There are three main ways to do so: 
Observing cervical mucus is a helpful method for tracking fertility. The cervix produces mucus, which comes out of the vagina as discharge. This mucus changes in amount, texture, and color during the menstrual cycle, especially around ovulation. To track fertility using this method, become familiar with what this discharge looks like at different points in your fertility, perhaps tracking it on a chart, and then use this information to figure out when you will ovulate. 
Tracking body temperature can also be used to track fertility. Body temperature changes a slight bit throughout a menstrual cycle, lower in the first part of the cycle, and higher during ovulation. These temperature changes are minimal, close to about four-tenths of one degree higher during ovulation. Similar to the cervical mucus method, tracking your temperature and recording it on a chart throughout your ovulation cycle is necessary to gain a baseline for your average temperature. Therefore, it is recommended to wait three months of tracking temperature before using it as a birth control method. The body temperature method works best when paired with another tracking method, such as cervical mucus. 
The calendar method helps track fertility by tracking the menstrual cycle over several months, and calculating your fertility window, counting when you will be fertile and when unprotected sex is less likely to cause a pregnancy.  This is fairly common, especially since many people who menstruate already track their menstrual cycles! 
Other Non-Hormonal Options 
Vaginal gel (including Phexxi) is a great and new alternative to hormonal birth control.  It's a gel (not a spermicide) contraceptive that can be used up to one hour prior to sex. To learn more, find our question from last week about Phexxi! 
The copper IUD (intrauterine device) is inserted into your uterus by a medical provider. It is non-hormonal and works for up to twelve years! Copper creates a toxic environment for sperm which effectively prevents pregnancy. It is non-toxic and safe for the majority of people so long as they are not allergic to copper. However, it is important to note that the copper IUD does NOT protect against STI's or STD's. 
With all these options available, we hope that you can find what works best for you and your partner! Schedule an appointment with a provider at Student Health and Wellness to discuss these options (and/or hormonal options, too!) to figure out what method is right for you! 
Are there any birth control options available on campus?
Finding birth control options can seem like a difficult task! A good first step is to familiarize yourself with the types of birth control available. The providers at Student Health and Wellness can go over many of the options available to you, but it can be helpful to go into an appointment knowing what types you might be interested in to help narrow it down (there are over 15 types/methods)! 
 Through UConn Student Health and Wellness, students can obtain prescriptions for hormonal birth control, including the Pill, Patch, Ring, & Shot. For this to be filled at the pharmacy on campus, the prescription must be written by a SHaW provider.  
IUDs, Implants, or other forms of prescription birth control are not available directly through Student Health and Wellness – but they can refer you to someone close to campus who can implant these forms of birth control.  
The Student Health and Wellness pharmacy, located in the Hilda May Williams building, also carries a generic form of the emergency contraceptive "Plan B" which is available over the counter for $15. While this should not be used as a primary form of birth control, it can be used in emergency situations after unprotected sex.  
Students who are interested in barrier methods of birth control, such as internal or external condoms can order them via gloveBOX for free!  
What's the deal with shaving "down-there" and is it really required?
Choosing to shave the genitals or genital region (or not) is a matter of personal preference - and is absolutely not required or necessary. Hair growth on the pubic region is normal for people of all genders! In fact, some people find hair around their genitals may act as a "cushion" during sex, which can increase pleasure. However, some people do choose to shave or trim their pubic hair, for either comfort or aesthetics. If you choose to shave, keep in mind that the skin around your genitals tends to be more sensitive. It is advisable to keep harsh/irritating products away from these sensitive areas of skin. Ultimately, shaving or not shaving is a personal choice, so don't feel any pressure either way! 
Week of Sunday, September 29th, 2021
I've been seeing ads for a new birth control called "Phexxi" – what is it, and how does it work?
Phexxi is a non-hormonal prescription contraceptive gel. The gel comes in prefilled applicators, that look similar to the ones used with tampons. One full applicator is inserted into the vagina up to one hour before penile-vaginal sex. If Phexxi is inserted more than one hour before sex, another application is required. Phexxi acts similarly to spermicide, but it IS NOT spermicide, and does not contain the same ingredients. Phexxi lowers the PH of the vagina, which makes it harder for sperm to move. This reduces the chance of sperm joining with an egg. If used perfectly, Phexxi is 93% effective. With typical use (what generally happens in real life), it is about 80% effective in preventing pregnancies. Phexxi is quite convenient – there is no need for invasive surgical procedures or a medication to take every day. It is something that you can take on an as-needed basis.  
If you are considering using Phexxi, contact a medical provider, such as one at Student Health and Wellness, to determine if this is the right contraceptive for you! 
How does oral sex work between two women? What do I do?
Oral sex is a common sex act performed across all genders and sexualities, and it involves oral stimulation to the genitals. Vaginal or vulval oral sex can involve a partner licking or sucking around the outside of the vulva, including the clitoris, which is a large bundle of nerves that meets at the top of the vulva. This sex act can be performed by one partner to another, or can be done simultaneously (a.k.a "69").
There is no right or wrong way to perform oral sex!  Each person is different, and talking with your partner about what feels good to them before, during, and after sex, is key to a positive sexual experience. It might take some practice as you figure out what's pleasurable and what's not (for you, or your partner!) – but communication will definitely enhance the process! We recommend using a dental dam while performing oral sex to prevent transmission of STDs/STIs. A dental dam can be held across the vulva or vaginal area and lubrication can be applied to either side to stimulate more pleasure for both parties. 
Week of Sunday, May 2nd, 2021
How does the Galactic Cap work?
The Galactic Cap is an experimental condom prototype. It fits on the head of the penis, and does not need to be rolled down - which leaves the shaft exposed to increase sensitivity. It's made of polyurethane film (so it doesn't contain latex), and has a skin-safe adhesive that wraps over the head of the penis. It has a reservoir that will catch semen, just like a typical condom. It is important to note that this product has not been tested by the FDA as use for a condom, and may not prevent pregnancy or reduce the likelihood of transmitting STIs, although it is currently in the process of testing
Week of Sunday, April 4th, 2021
What is "ethical porn"?
Ethical porn is pornography that is made in a sex-positive environment with conscious business practices for the creator, the performers, and the viewers. Ethical porn consumption includes paying for porn, tipping favorite workers, and/or using websites and companies that help decriminalize sex work.
Other important practices include only viewing porn created or distributed by companies who hire sex workers that are of legal age, that have fully consented to the work being done for each video. Conscious business practices of ethical porn material also include creating safe working conditions, promoting pleasure for all, allowing performers more choice in who they work with, as well as fair pay for work.
Ethical porn consumption also leads to more diversity within the porn community, and supports, includes, and represents the LGBTQIA+, BIPOC, and disabled sex worker communities. In the end, ethical porn consumption is something we all have to be actively aware of, and how we continue viewing porn affects the industry as a whole. While no one individual is solely responsible for the problematic trends in the mainstream porn industry (i.e racial stereotypes, normative beauty standards), we can all make a great difference together to break the patterns of mainstream porn consumption, by becoming more intentional and thoughtful about with the porn we watch.
How can a female masturbate without touching or penetration?
It's possible to masturbate without touching intimate areas of your body if they're something you'd like to avoid, even if it might seem difficult! There are many erogenous (sensitive to sexual stimulation) areas on the body besides the genitals, such as the nape of the neck, the nipples, and the ears, which can all provide gentle and arousing feelings if stimulated. Even they underarms can be an erogenous part of your body!
Dancing while grinding on an object, self-massage, and breathing with intention are options for masturbation without touching or penetrating the genitals. Moving your body to get in touch with your sexual needs are all ways to masturbate and feed into the sexual connection that you have with yourself. These are a few options that we've found, but please feel free to continue researching and explore your body to know what you like best! 
Week of Sunday, March 14th, 2021
I'm a female and have never masturbated before, but I want to try. Where is the best place to start?
It's great to want to explore your body! Masturbation is something that many people do for pleasure and to learn more about their bodies. People of all genders masturbate, and women masturbate as much as men do. However, there is an unfortunate amount of stigma and shame that is unfairly associated with women and femmes and pleasure. Please know that masturbation is completely normal and is a great way to be in tune with your own sexuality and learn more about what brings you pleasure.
There are many great resources online on where to begin. Sexualbeing, based out of the Washington D.C. Health and Wellness Center,  has a great resource about how people with vaginas can approach masturbation for the first time. This includes things like setting the right mood, and what types of touch to start with.  Another article, by Healthline, provides different positions for masturbation people with vaginas can try here. 
Sex toys are also a great way to start masturbating. For more about sex toys and how to get started, Flo's article can help choose what toys are best for you! Sex toys allow our bodies to experience sensations that may not be able to be mimicked by our hands alone, and for those with vaginas and vulvas, there is absolutely no shame in using a toy to orgasm. Refinery29 has compiled their best list of sex toys here. 
Don't put too much pressure on yourself. It takes time to understand your body and what pleases you. It should be a fun and stress free experience! Take your time and experiment with what works and feels best for you. As a note, many of these articles reference "female" masturbation - but are targeted towards people with vaginas or vulvas. Not everyone with a vulva or vagina identifies as a woman or female, so please keep that in mind.
Week of Sunday, February 28th, 2021
Does SHaW offer Viagra or anything like that? I want to last longer during sex.
Wanting to last longer during sex is completely valid! There are so many options out there to help people last longer during sex.
First, Viagra is a medication meant for those who are unable to gain and/or hold an erection (not those who necessarily want to last longer). Viagra is a prescription medication, meaning that it is not available over-the-counter (OTC). If erectile dysfunction is a concern, you can schedule an appointment with a medical care provider to see if Viagra or a medication like it is right for you. Student Health and Wellness can fill prescriptions for Viagra or Cialis, but keep in mind they can only be filled by a SHaW Medical Care provider or by a UConn Health provider in Downtown Storrs. Another option is using services such as Forhims.com, which offers telehealth appointments where you can get prescriptions for erectile dysfunction and other sexual health concerns, and safer sex supplies. This is a great resource to use if you're looking for accessible care and supplies delivered right to your door! Keep in mind, that medications such as Viagra have side effects, so it's important to discuss any concerns with a medical care provider.  
Since you mention wanting to last longer during sex, there are other options to delay ejaculation too! Thicker condoms can reduce sensation slightly, which some people report can help delay ejaculation. Some numbing sprays and gels can also help reduce sensation. The main ingredient in numbing gels is typically lidocaine, a local anesthetic commonly used in dental settings. Another option is penis rings (a.k.a "cock rings") which wrap around the base of the penis to reduce blood flow throughout the shaft. This results in longer-lasting erections, as well as delayed ejaculations. There are many types of penis rings, including vibrating penis rings. The vibrations can also help slightly numb the penis, therefore causing one to last longer. However, the vibrations may cause some to be more sensitive, so definitely keep this in mind. Depending on your preferences, using sex toys like this can make sex more pleasurable, too! Try them out first and see what works.
Additionally, the "pause-squeeze" method is a technique that can be performed during sex to help prolong ejaculation. When you feel like you need to ejaculate during sex, pull out of your partner and squeeze the tip of the penis for a few seconds. When the feeling of needing to ejaculate passes, continue having sex and repeat as needed. This method may take some practice and communication with your partner, but over time this may help train your body to last longer!
Week of Sunday, February 14th, 2021
How should students living on campus go about having safe sex with the "no-guest" policy in residence halls?
We understand that having sex can seem impossible these days, especially because of social-distancing and current guest policies in the residence halls. But there are plenty of options to have fun and keep yourself and your community safe in the process. If you or your partner lives in off-campus housing, it's recommended to engage in any activity there, to avoid breaking the no-guest policy at the residence halls. 
But if you and your partner(s) live in the residence halls, it may be wise to engage in non-physically partnered forms of sex, including video/phone sex (which can involve masturbation, with or without toys), for the duration of the semester. Sex outside of the residence hall, including in public locations and cars, while they may SEEM exciting, can carry some risk. These include issues with the law, as well as potential exposure to people that are not involved, which is a major consent violation! Take caution if considering this approach.  
If you choose to engage in any sort of sexual activity, regardless of when and where, it is always important to continue practicing safer-sex, and use condoms, lubrication, and/or dental dams. To make sex even safer, you can even try positions in which you're not facing your partner, to reduce the likelihood of the spread of COVID-19, or even try wearing a mask during sex (it might even spice things up a bit!)
Where can I get free condoms besides gloveBOX or going to the Rainbow Center? I currently live at home and can't afford to purchase condoms.
There are many places that offer free condoms and safer-sex supplies right in your hometown! Planned Parenthood  offers a variety of safer-sex supplies for free, and there are hundreds of locations in the U.S. Find a location near you by clicking here. You can also check out your local health department or doctor's office, to see if they offer free supplies. Sometimes they're located in baskets in the waiting room, but because of COVID, you'll most likely have to ask directly, or call ahead.  If going to Student Health and Wellness for a medical appointment, you can ask your provider for free supplies as well. Some states also offer free online options, where local health departments or non-profit organizations will mail condoms in discreet packaging to your address!
What is "vaginismus" and how can it be cured? What are some alternate things my partner and I can do besides sex (since it's painful!)
Vaginismus is the term used to describe persistent muscle spasms in the pelvic floor and vagina. Constant spasms can make penetration of any kind difficult, and can sometimes cause pain.  You should talk to your doctor for more specific advice about treatment, which may involve the use of vaginal dilators. In the meantime, there are plenty of sexual activities that you can engage in that doesn't involve vaginal penetration! Mutual oral sex (a.k.a. "69") involves giving and receiving oral-sex at the same time. This is a great option that is stimulating for all partners, that does not require any vaginal penetration (although can include it). Other activities, such as external mutual masturbation, using external sex toys/vibrators, and anal sex are all other options that don't involve vaginal penetration and may be more comfortable!
As a reminder, we are not medical professionals and any health concerns regarding vaginismus should be consulted with a trusted healthcare professional. You can make an appointment with one of Student Health and Wellness's medical care providers by calling 860-486-4700.
Can a guy's physiological response affect how a woman feels?
While we're not 100% sure what the physiological response in question is, what we CAN say is that everyone reacts differently to any type of response (whether it be physical or verbal), regardless of gender.  To understand how your partner(s) feels either physically or emotionally, it's important to communicate!  Open-minded and honest communication can help you learn and understand how everyone involved is feeling, what their likes and dislikes are, and can even be a bonding experience. For some helpful tips for talking to a partner about sex, click here!